ROUNDTABLE
Exclusive Roundtable with Richard Waring, Head of CX, Bank of Ireland
July 21, 2022 / 3:30pm SGT
---
Take advantage of Bank of Ireland's experience in building & maturing their CX Program.
Join us for an exclusive roundtable event with Mr. Richard Waring, Head of CX, Bank of Ireland, hosted by Qualtrics in collaboration with Zill Consulting.
Learn how Bank of Ireland has successfully built and matured its CX program over the last 3 years and realised significant returns.
Join us for this interactive session to gain insights on how to:
Overcome challenges in establishing your CX program
Establish a Single Source of Truth for CX Data
Create a real-time customer feedback loop to address customer issues immediately
Predict emerging issues and trends
Realize tangible improvement in your NPS
Featuring
---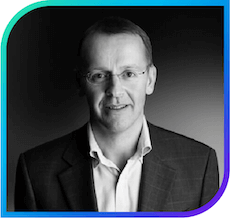 Richard Waring
Group Insight, Market Research & Customer Experience / Bank of Ireland
Richard Waring is a lead researcher for Bank of Ireland (BOI) Group. Having worked for a range of research agencies for 20 years, Richard joined Bank of Ireland in 2016.

Together with Qualtrics, he has since rolled out a program of RNPS and CES (TNPS) across all the bank's major channels and product touchpoints, automatically triggering 5 million surveys a year across Ireland and UK.

The resulting actionable insights are delivered in real-time to more than 1000 colleagues' desktops via over 20 bespoke dashboards.

In addition, the BOI Insights team uses Qualtrics software to conduct over 50 ad hoc customer surveys a year to better understand their customers' perspectives and expectations.
More than 18,000 brands and 99 of the top 100 business schools use Qualtrics
---