WEBINAR
The trends shaping employee experience in 2021: Indonesia
---
Join Qualtrics, SAP and HR leaders from Go-jek and Pegadaian for an expert panel discussion exploring the new strategies and approaches being used to improve employee experience and engagement in the region after the events of 2020.
Drawing upon insights from Qualtrics' 2021 Employee Experience Trends Report, this engaging and interactive session will explore the latest drivers and trends in employee experience, how engagement differs across APAC, and the proven strategies having the biggest positive impact.
What you'll learn:
Deep dive into the key trends that will impact your people strategy in 2021
Tried and tested ways to personalise and improve your employee experience across the region
How employee experience is impacting business outcomes
Featuring
---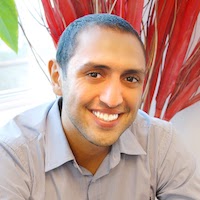 Monir Azzouzi
VP People Experience & People Relation, Go-Jek
Monir has extensive experience in digital and culture transformation as well as organisational development. Before venturing into human resources (HR), he developed his entrepreneurial spirit by starting departments and companies in and outside the digital world. He's been holding senior leadership roles in Europe and Asia.
He has deep knowledge in developing frameworks to drive digital transformation through employee experience, change of mindsets, leadership and culture. He has an ability to find innovative solutions and implement them with his unique balance of strategic thinking and ability to execute. He's applying his extensive leadership experience from HR, business development as well as sales and marketing to drive the digital agenda for the companies he's working for.
In Go-Jek Monir is currently the vice-president of people partners and people experience. Prior to Go-Jek he was heading performance management, organisational development as well as employee experience at Maxis in Malaysia. His experience in fast-paced digital companies makes him play a critical role in transforming HR departments from conventional units to ones that adds real value to the business by focusing on digitalisation, employee experience, leadership and preparing people and the organisation for the digital age.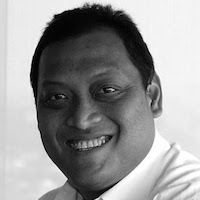 Anung Anindita
SVP Human Resource, PT. Pegadaian (Persero)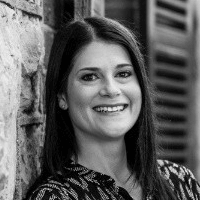 Lauren Huntington
EX Solution Strategy, Qualtrics Southeast Asia
Lauren is the EX Solutions Strategist for Qualtrics in South East Asia. She is a highly experienced organisational psychologist with over a decade of experience in working with C-suite and senior management across industries to enable their human capital strategies. She has previously worked at SHL (including during its ownership by CEB and Gartner) as well as Deloitte, prior to this she worked in internal HR roles. Lauren has a specific focus on emerging economies; she started her career in Africa, has been living in Asia for the last 3 years and is currently based in Singapore - having delivered on site to clients in sixteen countries. Lauren holds two Masters degrees, her first was in Organisational Psychology and her second was in Innovation Studies through a leading business school.
Request a personalised demo today!
More than 16,000 brands and 99 of the top 100 business schools use Qualtrics
---