Delivering a differentiated EX Program in Greater China
How Leaders can create a culture of wellbeing & flexibility in a new era of work
---
To assist organisations in navigating uncertainty in a competitive hiring environment amidst the increasing need to address the psychological impacts of ongoing stress, burn out and disengagement in a new era of work, rethinking traditional ways of working plays a critical role in bolstering employee wellbeing, engagement & loyalty across the organisation.
We surveyed over 9,500 employees across Greater China and the broader Asia Pacific & Japan Region to help leaders identify what people really want at work and to ensure the programs being delivered align with the needs and expectations of their valued employees.
Join our seasoned employee experience experts, as they break down our latest findings across Greater China on whether employees value greater flexibility or a 4 day work week, the critical need for employers to take a more holistic approach to employee experience (EX) and specific actions you can take to design and improve your EX programs in 2022 to engage your top talent whilst supporting the needs of your people.
In addition to this, our experts will answer your questions live and will feature bonus content on how you can leverage Qualtrics' Solution: Employee Lifecycle, to design an Employee Experience program that tunes in, to the needs & expectations of your team.
In this session you'll learn…
Exclusive insights on what employees in Greater China want when designing a flexible employee experience program
Practical next steps on how leaders can stay aligned with their employees' changing needs
How to create a more holistic approach to Employee Experience by addressing measures of success beyond engagement to champion wellbeing and flexibility.
Bonus Content: Check out Qualtrics Employee XM Lifecycle product in action
Featuring
---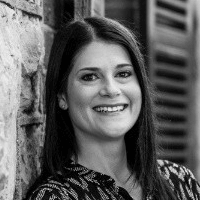 Lauren Huntington
Employee Experience Solution Strategy Lead, Southeast Asia, India, Greater China, Qualtrics
Lauren is a highly experienced organisational psychologist with 13+ years of experience in working with C-suite and senior management across industries to enable their human capital strategies. She has previously worked at SHL (including during its ownership by CEB and Gartner) as well as Deloitte Human Capital Consulting, prior to this she worked in internal specialist and leadership HR roles. Lauren has an intentional focus on emerging economies; she started her career in Africa, has been living in Asia for the last 4+ years and is currently based in Singapore - having delivered on site to clients in sixteen countries and remotely to many more. Lauren has deep expertise in the intersection between human capital and technology; with speciality in employee experience, talent management, organisational design and change management during digital transformation. Lauren holds two Masters degrees cum laude, her first was in Organisational Psychology and her second was in Innovation Studies through a leading business school.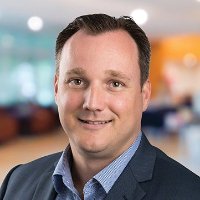 Steve Bennetts
Head of Employee Experience Solution Strategy, APJ, Qualtrics
Steve is the Head of EX Strategy and Solutions for Qualtrics in APJ, leading a team of specialists in guiding organisations to optimise the Employee Experience at every point in the employee lifecycle. He is one of the region's most experienced Employee Experience specialists having played a crucial role in launching and developing the XM category in APJ. Steve specialises in EX and human-centred technologies.
As businesses and governments rethinAs businesses and governments rethink the ways they work for a post-pandemic world, Steve brings 20 years' of experience as a qualified business psychologist helping organisations design and improve their employee experiences.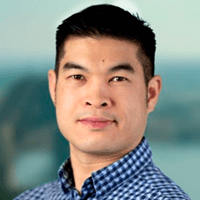 Gabriel Wong
Senior Solutions Engineer, APJ, Qualtrics
Throughout the past 15 years, Gabriel has helped his blue-chip clients elevate their experience management programs to drive competitive advantage across the globe. With expertise both as a client-side practitioner and as a technology consultant, he specializes in measurement and analytics. In his current role as the Head of Solution Engineering for Greater China at Qualtrics, his primary mission is to help customers find winning and transform Experience Management solutions.
Delivering a differentiated EX Program in Greater China
Request a personalised demo today!
More than 18,000 brands and 99 of the top 100 business schools use Qualtrics
---