WEBINAR
Adapting employee experience for a new world of work in Australia & New Zealand
---
After months of intense change, how have the attitudes, preferences, and behaviours of your people shifted?
To help you make sense of this significant - and on-going change - Qualtrics surveyed more than 17,000 full time workers across the globe to track the long-term impact of COVID-19 on resilience in the workforce, and what you can do to cultivate it.
Join us as we dive deeper into the results from Australia and New Zealand to discuss what is important to your people in our new reality.
In Australia and New Zealand, we see:
Employee engagement is almost 40points higher when feedback is captured and acted on
Businesses need to get back to basics to keep employees engaged, such as considering employee well-being in decisions, transparent communications, and prioritising safety
There is an emerging safety and well-being gap between frontline workers and managers and leaders
What you will learn in this webinar:
To build resilience through action by identifying the drivers of employee engagement
How to empower managers to better support and lead teams through change
Advice for transforming traditional working environments and practices to align with changing employee expectations
Featuring
---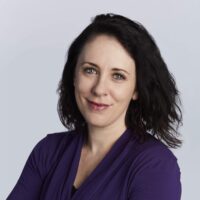 Cecelia Herbert
Lead Employee Experience Scientist, Asia Pacific & Japan, Qualtrics
Cecelia Herbert is the Lead Employee Experience Scientist for Qualtrics in Asia Pacific. A Doctor of Organisational Psychology, Cecelia has 20 years experience as a practitioner, academic and consultant in Employee Experience. Coming to Qualtrics from Employee Engagement at Google, her focus is to create workplaces that work for everyone, by empowering organisations across the globe to measure and take action on employee feedback.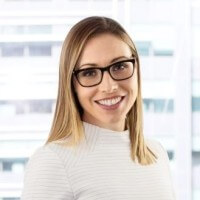 Crissa Sumner
Employee Experience Solution Strategist, Asia Pacific & Japan, Qualtrics
Crissa Sumner is an Organisational Psychologist (PhD) with over 16 years experience partnering with clients organisations across Australia and overseas to design and deliver talent management & organisational development solutions, which support them maximise engagement and performance. She is recognised as a thought leader and experienced presenter, educator and researcher in the talent space; having previously held academic positions at leading Australian Universities, presented her research in the area of leadership and employee attitudes at national and international conferences, and published them in peer reviewed journals.
In her role with Qualtrics, Crissa is responsible for leading Employee Experience (EX) Solution Strategy for Qualtrics across Australia & New Zealand (ANZ).
Request a personalised demo today!
More than 16,000 brands and 99 of the top 100 business schools use Qualtrics
---