WEBINAR
Building the complete learning experience
---
Listening and responding to the needs of all involved in education is business critical.
Join us for this session with leaders across the sector as we dive into the changes being made to successfully navigate and move forward in these challenging times.
For some students the largely successful pivot to remote learning was "more fun, more empowering", and they are saying to teachers "can we do things differently?" says the Organisation for Economic Co-operation and Development. This is supported by Qualtrics research which shows 56% of educators say remote learning has been at least somewhat successful in allowing students to continue their academic growth.
While students are returning to the classroom, the situation has been changed forever - from complying with daily changes and implementing and communicating safety protocols today, through to a long-lasting shift in expectation among students, parents, and teachers.
Why watch?
Hear direct, real-life examples of how schools are changing how they engage students, parents, and teachers to drive positive outcomes in the pandemic
Learn how to listen, understand, and act on the expectations of your key stakeholders
Identify the tools and capabilities your teams need to keep ahead of rapidly changing situations
Create a scalable and efficient framework for delivering great learning experiences during and long after the pandemic
Participants will:
Learn how schools across Australia are adapting to challenges in the pandemic
Design personalised and engaging learning experiences at scale
Identify the tools and capabilities your teams need to keep ahead of rapidly changing situations
Who Should Watch?
K-12 Principals
Assistant Principals
Heads of School
School Teachers
Teaching and Learning specialists within schools
eLearning resource teachers
ICT/IT Managers and Directors
Heads of ICT/ Technology
ICT Stakeholders
C-level Executives
Marketing and Communications Managers
Business Managers
Featuring
---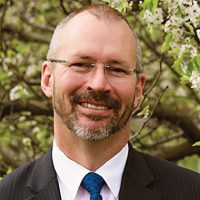 Peter Hutton
Governor, Future Schools Alliance
Peter's strength is in transformational insight and HOW to implement significant pedagogical, organisational and cultural change in schools. Peter's expertise extends to change management, student entrepreneurship, individualised learning, alternative tertiary pathways and supporting dyslexic students.
Peter has extensive leadership experience in both the state and independent school systems where he has led significant successful innovation in both sectors. As a person with dyslexia, Peter sees the world differently, and has spent his life challenging assumptions and conventions.
Drawing on the latest research and his unique experiences, Peter is committed to significantly improving the lives of young people by transforming the education system to equip students for times of exponential change.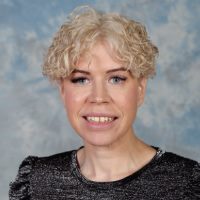 Lauren Sayer
Director of Digital Learning, Haileybury
Lauren Sayer is Director of Digital Learning at Haileybury. Lauren currently leads digital innovation and collaborates across Haileybury to enable teachers to embrace digital technologies in their professional practice and to use them confidently within the classroom to enhance student learning.
Dr Stephan Muller
Deputy Principal (Staff Dev & International), Haileybury
Growing up in Italy, Germany and the UK, Dr Muller read Natural Sciences at Cambridge University. After graduating with First Class Honours, his Masters degree focussed on conservation biology of threatened British freshwater fauna, and his Doctorate studied the impact of invasive species on native ecosystems. After some time in the wine industry and business development in the not-for-profit sector spent in Italy and the UK, Dr Muller taught for seven years at Uppingham School, one of England's pre-eminent boarding schools, founded in 1584. After three years of Senior Boarding Housemaster there, he was appointed to Haileybury in 2014, and became Head of House before stepping into the role of Assistant to the Principal (Staff Development) in 2015. In this role, Dr Muller introduced a range of professional feedback systems, collaborative reward programs, and talent management/recruitment systems which see Haileybury leading the way in the educational sector. In 2018 Dr Muller was appointed Deputy Principal Staff Development, One School and International Engagement.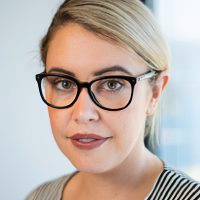 Kimberley Tylee
Director, Education, Qualtrics
Kimberley Tylee is the Director of Education and Non-Profit at Qualtrics, Asia Pacific. She has more than 10 years of experience in Education, consulting clients around the globe on their Experience Management programs. Passionate about aeronautics, engineering and space, she was the principal advisor for astronaut training and curriculum design at the Houston Association for Space and Science Education (HASSE). During that time, she partnered with some Australia top independent schools, where students traveled to NASA's Johnston Space Centre in Houston Texas, Texas A&M University, Rice University, The U.S. Space & Rocket Center in Huntsville Alabama and were educated in robotics, science, astrophysics, astrobiology, environmental science, problem-solving, leadership and engineering. The program was designed to spark an interest and get students eyes open to the agile world we live in and to dream big.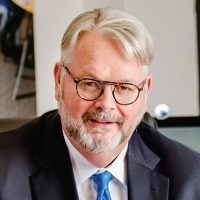 Greg Whitby
Executive Director Catholic Education, Diocese of Parramatta
As a Catholic Education leader in the Parramatta and Wollongong Dioceses in NSW, Greg has led significant cultural change with a focus on innovation, collaboration and investment in teachers' learning. Prior to this, he was a teacher and school leader in government and Catholic schools. He has also lectured in the faculty of business at Western Sydney University.
Greg's service to education has been recognised with the award of the Australian Medal (AM) and the award of a Papal Knighthood in the Order of St Gregory the Great in 2013. He has received a presidential citation from the Australian Council of Educational Leaders and in 2017, he was awarded the Sir Harold Wyndham Medal for his contribution to the education of young people in NSW.
Greg has written extensively about education including as the author of Educating Gen Wi-Fi. His weekly column on education "Top of the Class" is syndicated across 22 NewsLocal papers in NSW. His contribution to the public debate has led to many media appearances including on Sunrise, The Project, The Drum, The Conversation Hour, Mornings with Wendy Harmer and Richard Glover's Drive. Greg's advocacy for change and innovation has also led to many international conference addresses, including the invitation to present to the Congregation for Catholic Education's first World Congress in Vatican City in 2015.
Greg will continue to challenge accepted thinking about learning and teaching for the change education can bring for all of us.
Request a personalised demo today!
More than 16,000 brands and 99 of the top 100 business schools use Qualtrics
---