WEBINAR // Southeast Asia & India
The 2021 Consumer Trends Study: What's driving consumer behaviours?
---
Want to know how your customer experience will stand up against post-pandemic beliefs and preferences? Join our live online event to discover the attitudes shaping consumer behaviour through 2021.
Based on a study with over 1000 people across Southeast Asia & India, our latest consumer trends report evaluates a range of experiences across industries. Bruce Temkin, Head of the XM Institute, will break down the data, shine a light on what CX teams need to focus on, and take questions from the audience.
JOIN US TO DISCOVER...
The consequences of good and bad CX in 2021
Your customers' new interaction & channel preferences
Whether habits formed during the pandemic will stick
Predictions for the post-pandemic consumer landscape
We'll be running a live Q&A, so you'll also get the chance to put those burning questions to Bruce on the day.
Featuring
---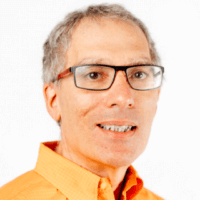 Bruce Temkin
Head of XM Institute, Qualtrics XM Institute
Bruce Temkin leads the Qualtrics XM Institute and is widely viewed as an experience management (XM) visionary. He has helped executives across many of the world's leading brands dramatically improve business results by engaging the hearts and minds of their employees, customers, and partners. Given his work in establishing the discipline of CX, Bruce is often referred to as the "Godfather of Customer Experience." He co-founded and was the initial chair of the Customer Experience Professionals Association.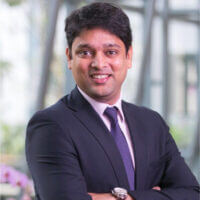 Harish Agarwala
Head of CX Solutions Strategy, SEA
Harish heads the Customer Experience solution strategy for SEA, India and Greater China at Qualtrics. He is a Marketing & CX leader with a pan-Asian experience, having lived and worked in India, Hong Kong, Indonesia and Singapore. He joined Qualtrics from Prudential Singapore, where he was the Head of CX & Segments - leading the customer experience, segments and the UX/UI teams. Prior to heading the CX team, he led Marketing for Prudential Singapore. Harish has produced several award-winning campaigns across the SEA region.
Having been a practitioner himself, Harish consults our clients on experience management and how organisations can get the maximum value out of their CX programs.
WEBINAR // Southeast Asia & India
Request a personalised demo today!
More than 16,000 brands and 99 of the top 100 business schools use Qualtrics
---