WEBINAR
Designing & improving experiences for a new type of employee
---
As the dust settles on a year of disruption, most organisations are now confronting the question of exactly what the next stage of their pandemic recovery looks like, what changes they keep and which additional adaptations may yet need to be made.
Among the changes, one thing is clear, we have an unprecedented opportunity to build a better way to work. The challenge now is for people leaders and managers to maintain this momentum as teams design and improve working models tailored to current and evolving employee expectations. It is a challenge equally as big and important as the one at the outset of the pandemic.
Steve Bennetts, Head of Employee Experience, Solutions & Strategy at Qualtrics will be exploring the new rules of engagement and how you can design and improve experiences for a new type of employee.
Access our on-demand webinar with HR Exchange Network to...
Get insights into our localised research on the new experiences and preferences people now have around work
Learn how to design and improve your employee experience in hybrid environments
Explore how your organisation can adapt to employee preferences to attract the right talent
Learn the common pitfalls to avoid in your experience transformation.
Featuring
---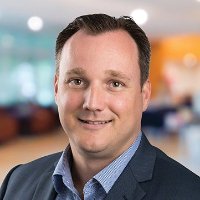 Steve Bennetts
Head of of Employee Experience, Solutions & Strategy, Qualtrics
Steve Bennetts specialises in employee experience (EX) and human-centred technologies. Steve is the Head of EX Strategy and Solutions for Qualtrics, he helps guide Qualtrics customers to optimise the employee experience at every point in the employee lifecycle. Prior to joining Qualtrics, Steve was the GM of Innovation and Client Services at Chandler Macleod and prior to that worked as a principal consultant at Sentis. With over 15 years of experience, he has successfully lead teams of psychologists and professionals within the private and public sector, focusing on positive client experience and excellence in service delivery. Steve is a passionate psychologist utilising the crossover space between creativity, psychology, and digital technologies to create a positive experience on our planet.
Request a personalised demo today!
More than 13,000 brands and 99 of the top 100 business schools use Qualtrics
---