WEBINAR
Digital will lead the way in the new world of CX
---
For many brands the path to recovery in the current downturn lies in the strength of their digital experience. It is the only viable go-to-market strategy, and the rapid shift in consumer behaviour caused by COVID-19 has highlighted the urgent need for brands to improve the customer journey in this space and grow their digital footprint. The benefits of doing so will be quickly realised today and in the future - because even though restrictions will end at some point, their impact on behaviours will be long lasting.
Find out how to build a strong competitive advantage in this Qualtrics webinar exploring how to rapidly and effectively adapt your CX for a digital world. Drawing upon real-life examples of brands that are successfully navigating the downturn with digital and insights from our team of CX experts you'll discover how to:
Meet customers where they are with a range of digital options that drive engagement
Understand changing customer behaviours and preferences in real-time, and how to rapidly act on these to improve the experience
Track and integrate your CX across different channels
Optimise e-commerce capabilities by improving the experience
Featuring
---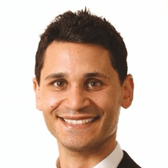 Adam Marks
Principal Consultant, Customer Experience at Qualtrics
Adam is a Principal Consultant of Customer Experience at Qualtrics. Prior to joining Qualtrics, Adam spent 3 years working in industry for Westfield Shopping Centres and 3 years at Ernst & Young as a Manager in the Advisory, Customer and Strategy Practice.
Adam has an extensive understanding of customer experience (CX), leading a series of engagements and teams in CX strategy, program optimisation, user experience and customer experience design. In particular, Adam enjoys advising clients on how to identify and overlay best practice to reduce pain-points and design the desired future state path to purchase. Using a variety of methods, Adam can assist enabling improvements grounded in customer insights through customer journey maps, customer personas, conducting design thinking workshops, undertaking customer testing and identifying moments of truth.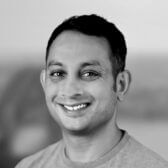 Dino Kumar
Senior Principal Sales Engineer - SEA, Qualtrics
Dino Kumar is a Senior Principal Sales Engineer for Qualtrics in Singapore, having spent the last 6+ years helping organisations in SEA & EMEA derive value from their CX & EX programmes through the use of combining technology and people together. Dino has worked with some of the largest organisations across the globe in key verticals such as Retail, Financial Services, Hospitality, Automotive & B2B. Dino was born in the UK and has been working in the Solution Consulting space for the past 12+ years, allowing him to bring best practices from key geographies to the table
Request a personalised demo today!
More than 16,000 brands and 99 of the top 100 business schools use Qualtrics
---