LIVE WEBINAR
Moving Your EX Program Upstream
May 31, 2022 / 2:00pm AEST // 4:00pm NZST // 12:00pm SGT // 9:30am IST
---

Above all else, employees want to be heard and understood — but more than two-thirds feel their feedback is ignored.
For employers, acting on employee feedback is absolutely essential to preventing problems and closing gaps. Unfortunately, too many organisations treat the process as ad-hoc, only fixing critical issues after employees leave.
So what's the answer? A more proactive approach.
On May 31st, join us as bestselling author Dan Heath, shares his upstream approach on how you can tackle and prevent employee issues at source.
Hear from Eric DiCenzo-Crotallo, Director, Talent & Learning Development at Chipotle about how they're using XM to listen to, understand and act on employee feedback to improve experiences, prevent attrition and increase engagement.
Plus, see how the latest innovations on the Qualtrics platform can empower you to build better employee experiences.
What you'll learn from this session:
How an upstream approach enables organisations to prevent problems
Tips and tricks from the biggest brands on how to solve employee issues at scale using XM
The latest innovations on the XM platform and how to use them to solve employee experience issues for good
This event will be streamed in English with Japanese, Traditional Chinese, Korean and Thai subtitles.
Featuring
---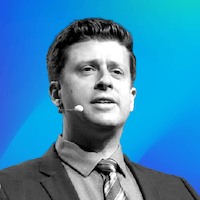 Dan Heath
Bestselling author and speaker
Dan Heath is an American bestselling author, speaker and fellow at Duke University's CASE Center. He, along with his brother Chip Heath, has co-authored four books: Made to Stick, Decisive, Switch and The Power of Moments. The Heath Brothers' books have sold over 3 million copies worldwide and been translated into 33 languages. Dan was named in 2013 to the Thinkers 50 — a ranking of the world's most 50 influential management thinkers — and also to Fast Company's magazine list of the Most Creative People in Business.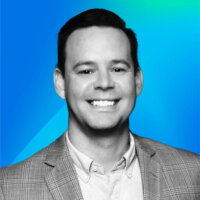 Eric DiCenzo-Crotallo
Director, Talent & Learning Development, at Chipotle
Eric DiCenzo is the Director of Talent and Learning Development at Chipotle. Eric started his career at Chipotle as a multi-unit manager overseeing the Pittsburgh, Pennsylvania Market. Since then he has worked in both Learning and Development and Organisation Development. Eric designed Chipotle's Voice of Employee program that pioneers a new approach to measuring employee engagement, commitment and overall satisfaction. Eric's personal passion is to develop and help unlock potential in others as he works to support 100,000 employees with the Chipotle vision for people: "cultivating an environment where each person can thrive and pursue their passion".
Steve Bennetts
Head of Employee Experience, Solutions & Strategy, Qualtrics
Steve Bennetts specialises in employee experience (EX) and human-centred technologies. Steve is the Head of EX Strategy and Solutions for Qualtrics, he helps guide Qualtrics customers to optimise the employee experience at every point in the employee lifecycle. Prior to joining Qualtrics, Steve was the GM of Innovation and Client Services at Chandler Macleod and prior to that worked as a principal consultant at Sentis. With over 15 years of experience, he has successfully led teams of psychologists and professionals within the private and public sector, focusing on positive client experience and excellence in service delivery. Steve is a passionate psychologist utilising the crossover space between creativity, psychology, and digital technologies to create a positive experience on our planet.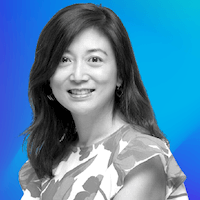 Claire Fang
Chief Product Officer, Qualtrics EmployeeXM
Claire Fang is the Chief Product Officer for the EmployeeXM product line at Qualtrics.
Prior to that, she held various product leadership positions in the high-tech industry, including leading the Business Platform product team at Facebook, building and growing Microsoft's cloud platform, and overseeing all product development efforts at a drone startup, eHang.
Claire started her career as a management consultant at McKinsey, where she served as an expert in the high-tech operations practice. She holds a Ph.D in computer engineering from Carnegie Mellon University.
More than 16,000 brands and 99 of the top 100 business schools use Qualtrics
---