WEBINAR
Preparing for what comes next: Building a resilient, adaptive workforce in Southeast Asia
---

If you think we've already experienced a lot of change in 2020 - from Circuit Breaker through to the recent Singaporean general election - we've news for you. There's even more change on the road ahead - and some of the most foundational changes will fall on the shoulders of HR.
Businesses in Southeast Asia and across the globe need to get ready and prepare their workforces for what's ahead because every major change - regardless of whether it is good or desired - can be disruptive and stressful.
Join IHRP and Qualtrics and a select panel of HR leaders to explore:
Common concerns that employees have in the event of returning to the office
What are the workplace safety measures and policies employers can put in place on their return-to-work concerns
Strategies for keeping employees engaged virtually
How leading organisations in Singapore, Asia Pacific and across the world are managing change today
Featuring
---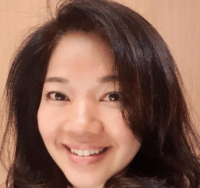 Melissa Kee
Chief Human Resources Officer, Kuok Singapore Limited Group (KSL Group)
Melissa heads the Corporate HR function headquartered in Singapore with responsibilities in diverse global operations across multiple industry sectors in digital infrastructure, maritime, real estate, and agriculture solutions. Prior to joining KSL Group, Melissa worked for Johnson & Johnson and Dow Chemical as the Asia Pacific Talent Management Director driving people strategy and implementation of strategic talent initiatives. She honed her HR management and business partnering skills in the high- tech industry working for Microsoft and Intel driving various change management, M&A, leadership and employee engagement initiatives. Melissa has a deep passion for talent development and thrives in a competitive and diverse global environment. She holds a BBBA (Distinction) from RMIT and attended the Advanced Management Programme at INSEAD.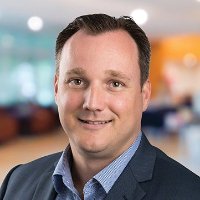 Steve Bennetts
Head of Employee Experience Asia Pacific & Japan, Qualtrics
Steve Bennetts specialises in employee experience (EX) and human-centred technologies. Steve is the Head of EX Strategy and Solutions for Qualtrics, he helps guide Qualtrics customers to optimise the employee experience at every point in the employee lifecycle. Prior to joining Qualtrics, Steve was the GM of Innovation and Client Services at Chandler Macleod and prior to that worked as a principal consultant at Sentis. With over 15 years of experience, he has successfully lead teams of psychologists and professionals within the private and public sector, focusing on positive client experience and excellence in service delivery. Steve is a passionate psychologist utilising the crossover space between creativity, psychology, and digital technologies to create a positive experience on our planet.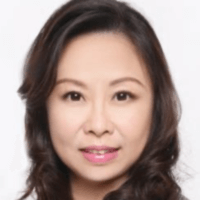 Justina Tan
Managing Director for People, Changi Airport Group
(IHRP-MP)
Ms Justina Tan provides strategic leadership to ensure employees of Changi Airport Group would have the competency and commitment to accomplish the organisation's business plans and objectives.
She has more than 20 years of experience in the airport industry and has held senior positions in various airport business functions from international relations, airline marketing, airport retail and airport consultancy. She was appointed to head the Human Resources function to drive the transformation of the HR function, and has been in the HR field since 2004. She has a passion for organisational development work, and over the years she has drove cultural initiatives, initiated a more structured approach for talent management and leadership development, spearheaded employee engagement efforts, as well as looked into the design of rewards and performance management systems to drive organisational performance. Under her leadership, Changi Airport Group has been recognised in recent years as an employer of choice through various Employer Brand Awards, and recognised by industry partners, including Union partners, through various other awards. In recognition of her contributions and achievements within the HR industry, Justina was conferred the Institute of Human Resource Professionals Master Professional (IHRP-MP) certification.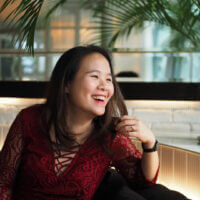 Shane Yan
Co-Founder, Growthbeans
(IHRP-CP)
Shane Yan is the co-founder of Growthbeans, a social enterprise that focuses on creating psychological safe spaces and deepening the self awareness of individuals within communities for their wellbeing, inclusivity and employability. This includes coaching and the creation of Growth Circles within companies for employee wellbeing, running Find Your Ikigai SG sessions for youths to uncover their purpose and Career Support Group to support the growth mindset, wellbeing and employability of mid career switchers. An IHRP C-P, Shane sits on the IHRP Covid19 taskforce and is a co-opted exco member of the SGTech Singapore Enterprise Chapter to support the Talent pillar amongst SMEs. She also works with SMEs as their third party strategic HR partner. Previously, Shane was with Mercer for 6 years.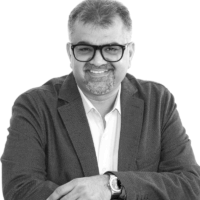 D N Prasad
Senior Director, Strategy, People and Organisation, GovTech
(IHRP-MP)
D N Prasad is an Executive Coach (PCC, International Coach Federation), transformational HR Leader, Mentor/Advisor and a Talent & Culture Strategist, with expertise in leading scaled transformation, building and scaling Organisations & functions (in-country, region and global) and shaping & nurturing cultures and careers.
DNP, as he is known in the professional circles, is currently Senior Director for Strategy, People and Organisation with Government Technology Agency (GovTech), Singapore. Prior, he founded Noetic step, an Executive Coaching and Talent Advisory practice, working with leaders and organisations, globally. In his last corporate stint, he served as Director and Head of Google People Services for APAC and as a Leadership Coach, at Google Inc.
Request a personalised demo today!
More than 16,000 brands and 99 of the top 100 business schools use Qualtrics
---