WEBINAR
Understanding the critical role of leadership in recovery and how to optimise it
---
During times of crisis and change, the drivers of employee engagement shift and the roles of leaders change. Think back to before the pandemic, when programs focused on employee physical and mental well being were often considered an "added benefit." Today, these offerings are now a fundamental part of the company strategy.
Being able to understand and deliver superior employee experiences is now a distinct competitive advantage. It rewards companies with higher engagement and loyalty, helping them effectively move forward. Recent research from Qualtrics shows employees are most engaged when they're confident in their leaders' decision making - from helping them adapt to organisational changes through to having their well-being taken into consideration. Drawing upon insights from Qualtrics' 2020 Workforce Resilience Study, this engaging session will equip you with insights and tools to help your leaders deliver the evolving employee experiences modern workplaces demand. You'll discover:
The impact manager support has on business performance, and how to address the emerging gaps between levels
How to support business recovery by maximising employee engagement, enablement, and well-being
Ways to equip managers with easy-to-understand data-driven insights, while optimising resources and talent to address changing workforce needs
Real-life examples of businesses using EX to unlock real, meaningful business value
Featuring
---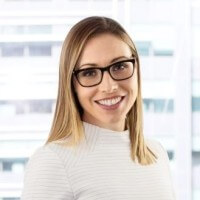 Crissa Sumner
Employee Experience Solution Strategist, Asia Pacific & Japan, Qualtrics
Crissa Sumner is an Organisational Psychologist (PhD) with over 16 years experience partnering with clients organisations across Australia and overseas to design and deliver talent management & organisational development solutions, which support them maximise engagement and performance. She is recognised as a thought leader and experienced presenter, educator and researcher in the talent space; having previously held academic positions at leading Australian Universities, presented her research in the area of leadership and employee attitudes at national and international conferences, and published them in peer reviewed journals.
In her role with Qualtrics, Crissa is responsible for leading Employee Experience (EX) Solution Strategy for Qualtrics across Australia & New Zealand (ANZ).
Request a personalised demo today!
More than 16,000 brands and 99 of the top 100 business schools use Qualtrics
---