Experience Management
20 XM Visionaries for 2020
Want to be inspired by the future of experience management (XM)? Here are 20 XM visionaries leading the charge in 2020.
1. Brad Olson, Peloton // SVP of Member Experience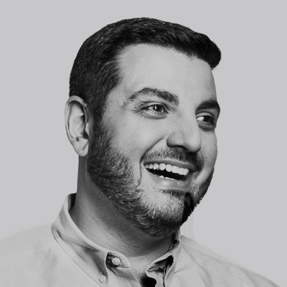 "Our members always come first," says Brad. At Peloton they're all about capturing and analyzing member feedback across all channels and then looking for areas of improvement. "Peloton's 'voice of our members' program informs everything we do, from developing new product features like "now playing" and music playlist previews to creating entirely new products, like the Peloton Tread," he says.
And it works. Peloton members are its biggest brand advocates. Two thirds of new members know one or more people who already own a Peloton Bike, and 35% of new members cite family and friends as a top source when deciding to join the Peloton community.
Want to discover more about XM and Peloton? Brad is speaking at X4 2020 – register now
2. Samantha Hammock, American Express // Chief Learning Officer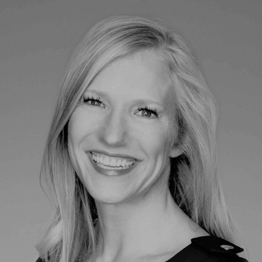 Samantha believes that collaboration is critical to great leadership and even more pivotal to great EX (employee experience). She's a big believer in "nothing gets done alone."
"We're a people firm," says Samantha. "We care how people are treated and how they lead. We nurture great leaders at all levels of the company, not just those in official 'people manager' roles. We just launched a leadership academy and it's for everyone – not just a select few."
Want to find out more about XM and Amex? Samantha is speaking at X4 2020 – register now
3. Bruce Temkin, Head of the Qualtrics XM Institute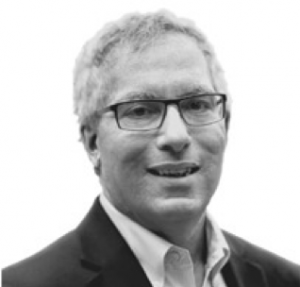 "XM is about focusing on people," according to Bruce. For more than 20 years, Bruce Temkin has been a central figure in the world of CX (customer experience). From his influential thought leadership at Forrester, to founding the Customer Experience Professionals Association (CXPA) in 2011, it's little wonder he's known as the 'Godfather of CX.'
Today, he heads up the Qualtrics XM Institute, the world's premier center of excellence for all things XM (experience management).
Read how Bruce is shaping the XM profession
4. Patrizio Spagnoletto, Hulu // SVP, Marketing + Head of Brand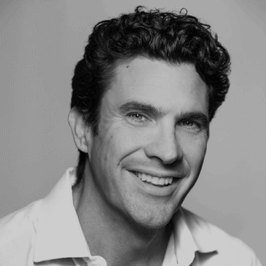 Hulu is huge. In May 2019 it announced 26.8m subscribers and it's still growing. Patrizio has been at the helm of its marketing since 2016 when he was appointed as VP of Subscriber Growth. Since then Hulu's users have rocketed – an impressive feat when there's so much competition in the market.
Patrizio has zeroed in on finding the perfect subscriber, who they are, and what Hulu can do to keep them happy and Huluing to their hearts' content.
"We build what we call high-value audiences so we can know not only who they are but what they look like, what they like, and what their media consumption is – as well as what they'd like it to be in an ideal world," says Patrizio. Build it and they will come. And watch for hours on end.
Want to find out more about XM and Hulu? Patrizio is speaking at X4 2020 – register now
5. Luis Angel-Lalanne, American Express // VP, Customer Listening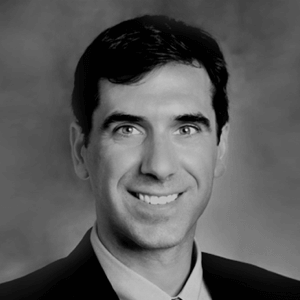 VoC (voice of the customer) programs are nothing new to Amex. But the credit card company has also realized the very real crossover between CX and EX.
"Empower employees with the freedom to do what's right for the customer," says Luis. "Our calls aren't scripted. One of the most powerful things you can do is just give them that unfiltered access to their performance results, so when their team leader comes over and it's time for coaching, if there's a bad survey, then go listen to the phone call, you can look at exactly how the customer answered every single question and the exact commentary."
Read more about how AMEX is bringing the voice of the customer to life
6. Joe Pine, Co-author of The Experience Economy
When Joe Pine and James Gilmore first coined the phrase 'the experience economy' more than 20 years ago, they started a revolution that would see tens of thousands of businesses transform how they operate in order to go beyond goods and services to start selling 'experiences.'
"Staging great experiences is around intentional design," says Joe. "But you do have to be intentional about it. You have to intentionally design the place — and this applies online too — and you need also need to theme the experience. The theme is your intention, it's what you want this experience to be."
Take a peek into the future of the experience economy with Joe
7. Edwin Wong, Vox Media, SBNation, The Verge, Recode // SVP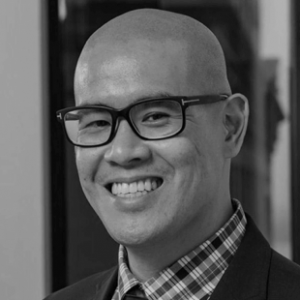 Edwin has dedicated the past 15 years of his career to studying digital consumer behavior. He was previously SVP of Research and Insights at Buzzfeed, and before that he worked at Pinterest, Veoh, and Yahoo.
"Media experiences are no longer just about being present across digital platforms and devices," says Edwin. "But how these experiences level up, impact, and activate our real lives. The most important social platform to influence, is the influence of real life."
Edwin will be speaking at X4 2020 – register now
8. Chloe Gottlieb, Google Apps // Director of Product Design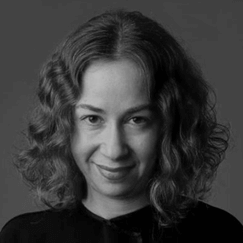 "Feedback is a gift. Lean into the hard parts,"" says Chloe, who oversees the user experience and product design of Google tools, such as Drive, Docs, Sheets, Slides, Sites, Keep and Edu.
Previously Co-Chief Creative for advertising firm R/GA, Chloe built one of the industry's largest experience design teams. Her previous "groundbreaking" work on Nike +, Equinox Connected Cycling and Alv.io, a mobile-connected breathing trainer, have made her a standout CX Visionary. And she has a library full of awards to boot.
Want to discover more about XM and Google? Chloe is speaking at X4 2020 – register now
9. John Goodwin, Mastercard // Vice President of Customer Intelligence
"Change the conversation from 'I think this is what is wrong' to 'I know this is what's wrong with the experience,'" says John.
As VP of Customer Intelligence at Mastercard, he's built his team from the ground up to become an integral part of the company's CX.
From breaking down silos, making the business case for CX and (sometimes) even ignoring what the data was telling him, he's created a breakthrough experience management program to be admired – and envied.
Read how John built a global CX team
10. Judith Williams, SAP // Chief Diversity & Inclusion Officer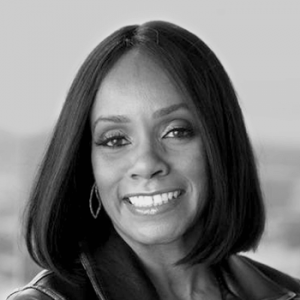 Judith has been at the forefront of the culture change movement in technology and entertainment. Her focus is analytics and strategies to identify and disrupt bias in social systems and corporate culture.
Before joining SAP, Judith was the Diversity Programs Manager at Google. While there she built EX programs for recruiting, retention, and advancement of the company's technical employees.
She also implemented Google's unconscious bias training program which was the first to call out hidden prejudices as a major contributor to the lack of diversity in the tech industry.
Want to discover more about XM and SAP? Judith is speaking at X4 2020 – register now
11. Aniza Brown, U.S. Air Force // Chief of Corporate Transformation, HIF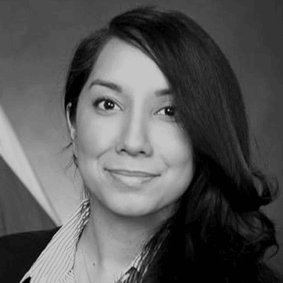 As Chief of Corporate Transformation, Aniza is an expert in making change happen. And she works to make it happen in the upper echelons of government – including working with the Pentagon. Her work includes driving policy change to address workplace barriers for women in a male-dominated military culture, or particularly under-represented occupations such as software development.
Aniza takes on some of the most complex workforce and business process issues and leading teams from innovative ideas to sustainable results at a rapid pace. Her strategic vision and ability to simultaneously manage several high-visibility, high-risk and high-impact projects has helped her to transform its culture and operations to meet evolving national security challenges.
Want to discover more about XM and the US Airforce? Aniza is speaking at X4 2020 – register now
12. Scott Harris, Major League Baseball // Strategic Research Manager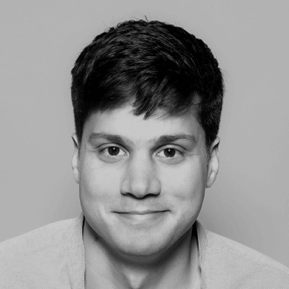 As the Strategic Research Manager at Major League Baseball, Scott runs one of the largest "voice of the consumer" programs in the sports and entertainment industry, which focuses on teasing out deep insights into the sociocultural aspects of fandom.
He also works across user and consumer experience research for baseball's digital products, such as MLB.com, MLB.TV, and At Bat apps. He also plays a big role in instrumentation and measurement of in-stadium experiences through a combination of surveys, analytics, and feedback interviews.
Want to hear more about XM and the Major League Baseball? Scott is speaking at X4 2020 – register now
13. Rick Evans, NewYork-Presbyterian // Chief Experience Officer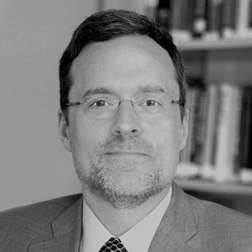 Rick was no stranger to NewYork-Presbyterian when he took the role of Chief Experience Officer. He'd previously worked for the healthcare centre as VP of support services and patient-centered care. While in that role, he led efforts to implement and promote the organization's widely praised patient experience strategy, "We Put Patients First."
Want to hear more? Rick is speaking at X4 2020 – register now
14. Danielle Lumetta, Accenture // Retail Consulting Manager
Danielle says today's consumer experience is all about trust as they're no longer using price solely as a differentiator. "Consumers buy into what the brand stands for, and the ethos of the brand," says Danielle.
"You're not just buying their product, you're buying their brand image, which is increasingly being influenced by retailers' stances on sustainability, ethics, and in some cases, politics.
"We're entering into this era of responsible retail in which 93% of consumers expect brands to support social and environmental issues and are willing to spend up to 20% more on sustainable products," she says.
15. Beth Ard, CenturyLink // VP of Customer Experience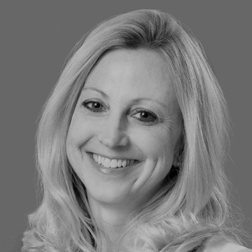 "In a highly competitive market, winning companies differentiate on Customer Experience," says Beth, who has been at CenturyLink since 2012. Her specialisms are in building brand equity and loyalty in XM – which she describes as a "critical discipline."
"Focusing on Customer Experience allows me to connect my strengths in leadership, communication, relationships and management with my passion for customers," she says.
Beth will be speaking at X4 2020. Want to hear more from her about XM? Register for X4 now
16. Angela McClure, Fresenius // Chief Experience Officer
Fresenius Medical Care North America (FMCNA), is the world's largest fully vertically integrated renal company. It provides dialysis services and products to more than 190,000 patients.
Angela leads the strategy and programs to support the overall experience for more than 70,000 employees, patients and their families, partners, physicians and customers. Her work leads to stronger engagement, the delivery of higher quality care, and development of a culture that values compassionate care, and higher performance.
Want to hear more about XM and Fresenius? Angela is speaking at X4 – register now
17. Sunshine Hillygus PhD, Duke University // Director, Duke Initiative on Survey Methodology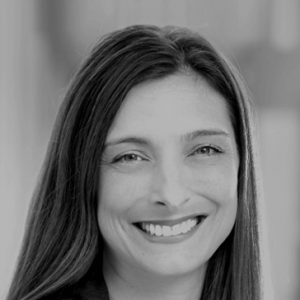 "It's crucial to question where our data comes from, how was it produced and is there anything that might jeopardize our knowledge claims," says Sunshine, who is an expert on survey methodology. She's also the author of several books, including her most recent work, Making Young Voters Converting Civic Attitudes in the Civic Action.
Want to hear more about XM and survey methodology? Sunshine is speaking at X4 – register now
18. Chris Chapman, Google // Quantitative User Experience Researcher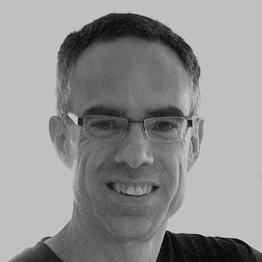 Chris understands tech UX. As a Quantitative User Experience Researcher for Chrome OS & Chromebooks. He's the co-author of R for Marketing Research and Analytics and past President of the American Marketing Association (AMA) Insights Council.
Interested in learning from Chris? Join us at X4 2020 – register now
19. Emily Chang, Starbucks // SVP of Marketing
Starbucks, Wal-Mart and Apple are all pioneers of the experience economy. And guess what? They all have Emily in common. She's built a career from XM – shaping the experience for billions of customers.
Emily is passionate about hearing directly from customers and has spent a career looking to understand what drives them and how she can make an emotional connection that will turn customers into loyal fans.
20. Tracey Strober, Urban Outfitters and Anthropologie // Global CX, URBN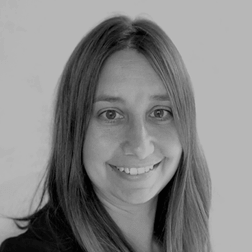 Tracey's worked in retail for more than two decades. Starting off on the shop floor, she's worked across all aspects of retail operations – including communication and omni-channel retail strategies.
Tracey says that she's driven by the development of innovative retail solutions, programs and communication techniques that foster employee and customer brand loyalty. "My success in managing people is borne out of building positive relationships, honest and transparent communication and empowering colleagues to succeed."
Want to find out more about Tracey, Anthropologie and Urban Outfitters? Register for X4 now
Learn More from XM Visionaries like Ellen Degeneres and Michelle Obama at X4