Employee Experience
Black History Month: voices that have shaped our experiences
We fiercely believe every voice matters – always, not just for one month. But Black History Month is an opportunity to recognize the people who've had an especially powerful impact, activating change and shaping today's experiences.
As part of Black History Month, we're celebrating Black voices who have shaped our world and improved the lives of countless people.
I've been thinking about the powerful black voices that shaped the world and our thinking, as well as the powerful Black voices of our own communities of color within Qualtrics. What are the lessons we can learn from them?
Our employee community group, MosaiQ, have highlighted the people – both from inside and outside our organization – who we've chosen to elevate and celebrate.
What is MosaiQ?
MosaiQ is a QGroup (a Qualtrics employee group) which advances the careers, goals, and well-being of communities of color. We do this by intentionally and continuously attracting and engaging diverse talent, stimulating awareness around the need to amplify underrepresented voices. As well as cultivating belonging within our customer and employee experiences.
"In the years since I lost my dad, being a black woman has become many things to me. It is my culture, it is my heritage, it is my music, it is my food, it is my rhythm, it is my dad, it is my grandparents, it is the community I never knew I had that accepted me with open arms just as my dad told me they would, and it is what I've always been even when I wasn't sure."
- Becky Beard, Enterprise Support Team Leader, Qualtrics, Provo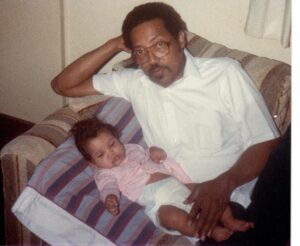 Maya Angelou – courage can change the world
"Courage is the most important of all the virtues because without courage you cannot practice any other virtue consistently."
- Maya Angelou, BSM Magazine
Proud. Kind. Passionate. Compassionate. Wise. Resolute. Extraordinary.
Maya Angelou is actually one of my icons. I recall reading her autobiography 'I know why the caged bird sings' and becoming an instant fan. Over the years I also grew to really love her poem 'Still I rise'. It reminds me of the courage of my own mom and dad growing up under apartheid in South Africa. You could associate lots of words with the phenomenal woman who was Dr. Maya Angelou. But courageous has to top the list.
Courage was the theme that ran through Maya's life – both through her globally acclaimed writing and her transformational activism. Whether marching, lobbying, rallying, fundraising, witnessing or amplifying, Maya consistently had the courage to stand tall for what was right.
That's why MosaiQ chose to celebrate her this Black History Month. Maya's courage inspired courage in the people around and in doing so, she galvanized real, meaningful change.
We know the world's got a long way to go before realizing the goals Maya fought for. But we also know, she's a huge reason we've come so far. And courage is how we'll keep going. That's a legacy to celebrate.
"This month I reflect on the numerous sacrifices of my mother and so many others that have paved the way for us to be here, in this moment, and in this space. 
For that, I am grateful. I am celebrating our experience, our culture. our perseverance, and our excellence this month. And also remembering that those things should be celebrated every day. My mother taught me that as well. Thank you Mama. 'Our Black is beautiful'." 
- Lindsay Johnson, XM Scientist, Qualtrics, Atlanta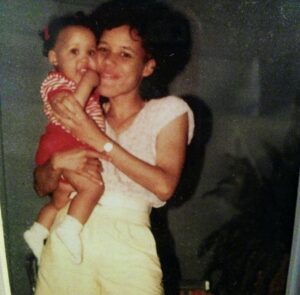 Cicely Tyson – fair representation writes a powerful narrative
 "It wasn't money that I was interested in. I was interested in making an impact on the people of the world, about us as a race of people."
- Cicely Tyson, Interview with ET
We know – and we often hear from our people – how important representation is.
Recently the world lost groundbreaking actress Cicely Tyson, who embodied that knowledge in every role of her seven-decade career. And in every role she turned down, consistently refusing to play characters that portrayed Black women in stereotypical or negative ways.
We're celebrating Cicely this month because she was a hurricane-like force for change. A pioneer whose uncompromising fight for fair representation – and the awards, recognition and success she earned doing so (including the Presidential Medal of Freedom in 2016) – helped define a new narrative.
Oscar-winning actress Viola Davis recently summed up how powerful that can be, writing on Instagram: "You made me feel loved and seen and valued in a world where there is still a cloak of invisibility for us dark chocolate girls. You gave me permission to dream."
That's what we passionately believe in – a world where everyone has permission to dream and their voices are heard.
"One of the main issues I have had to overcome as a black individual is occupying spaces in which previously there were little to no persons of color. 
This can be very intimidating, especially as a new student to walk into a room and not find anyone who looks like you, it can make it hard to branch out to make friends, form relationships and even network, often limiting your opportunities."
- Eden Spencer, Office Manager, Qualtrics, Raleigh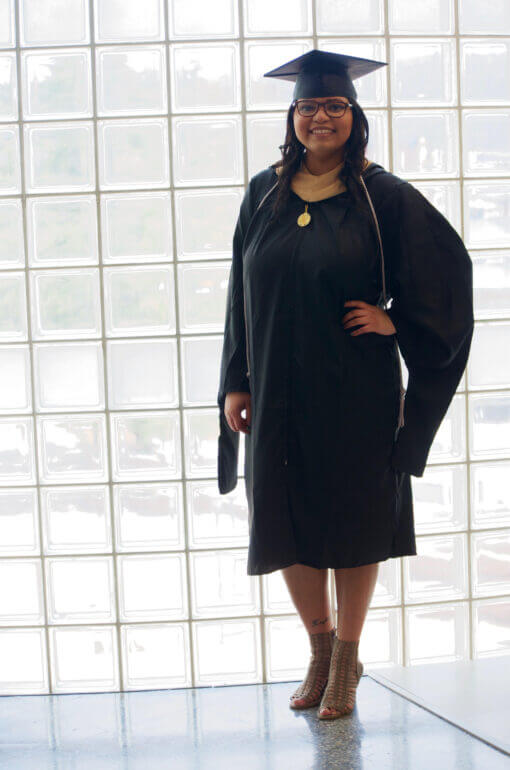 Nelson Mandela – change takes unstoppable determination
"It always seems impossible until it's done."
- Nelson Mandela
My personal hero, the global icon Nelson Mandela lives his entire life fighting for freedom, equality and human rights. He spent 27 years in prison for what he believed in and never gave up.
This resolve remained unbroken and he was a beacon of hope to the world on what it takes to strive for equality for all and how to heal divisions through love.
We're celebrating Nelson Mandela this month because he's an apt reminder that change takes action – and action takes courage. A reminder that we all need to play our part to make a difference – that's what being All In to create One Team means (the 'A' and 'O' in TACOS).
"Every day I admire the impact of Black culture in this world. Our music, our language, our food, our art - it shapes so much of our society and inspires me every day to create and contribute to that culture, to fight for the rights of all those who shape it, and to celebrate it every chance I get. As the legendary Issa Rae once said, 'I'm rooting for everybody black'."
- Kwesi Phillips, UX Designer, Qualtrics, Seattle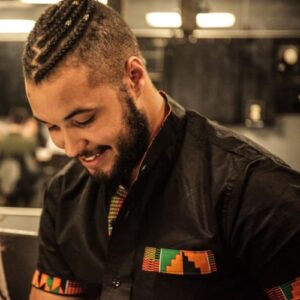 Amanda Gorman – a voice for new hope
"For there is always light,
if only we're brave enough to see it.
If only we're brave enough to be it."
- Amanda Gorman, 'The Hill We Climb'
These last few months have been turbulent and divisive ones for America. MosaiQ wants to celebrate Amanda Gorman this February because she represents a line in the sand.
Only 22, Amanda's the youngest inaugural poet ever in the US. She walks in the footprints of a small group of poets that includes Maya Angelou, but she also forms her own footprints – carving a path forwards for us all to follow.
A path defined by hope – for togetherness. For progress. For a world where "a skinny black girl descended from slaves and raised by a single mother can dream of becoming president."
A world where opportunity is equal because every voice matters, every experience matters and every dream matters.
"Everyone has their own story and that story has shaped who they are today. It's impossible to know these stories without asking, and just as importantly, listening!" 
- Leo-Fabianus Mahaga-Ajala, Program Success Principle, Qualtrics, New York City
This February we're celebrating Black History Month. But we know diversity, equity and inclusion isn't a one-month initiative. 
Visit our DEI at Qualtrics page to find out more about our how DEI is shaping our culture
We also invite you to explore open opportunities on our careers page or join our talent community.
See for yourself how DEI is shaping the Qualtrics culture