20 inspiring Experience Management (XM) Visionaries' quotes for 2020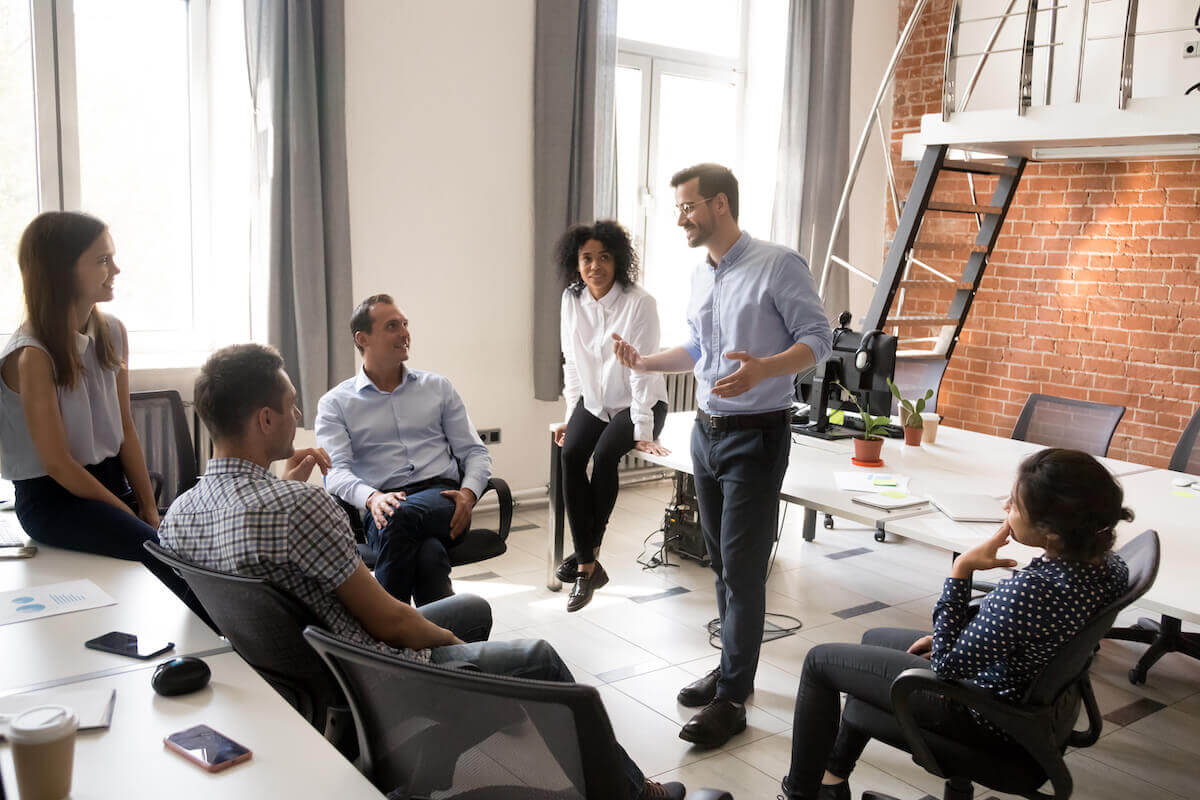 As part of our XM Visionaries series, we're taking a look at some of the most inspiring quotes from leaders working in XM.
When it comes to meeting the wants and needs of customers and employees, there's an astounding disparity between how well companies think they perform and how well they actually do. These XM (experience management) leaders are bridging the gap and turning employees into ambassadors and customers into fanatics.
1. "As consumers, we expect seamless experiences. These experiences are often easy and instantaneous. There's no longer a distinction between channels. It's all one seamless, cohesive journey."
– Danielle Lumetta, Retail Consulting Manager at Accenture
More from Danielle: How Retail Brands Get the Customer Experience Right
2. "The customer experience is where we're going to excel. It's an area where, if you spend wisely, the benefits you reap go up exponentially."
– Walter Li, Head of Insights at Cathay Pacific
More from Walter: How Cathay Pacific Focuses on Passenger Feedback
3. "Customer feedback is cheap. Actionable insight can be valuable. Taking action on insight is precious."
– Bruce Temkin, Head of the XM Institute at Qualtrics
Read more: How Bruce Temkin shaped the CX profession
4. "When you design a service that's so appropriate for a particular person and it's exactly what they need at this moment in time, you can't help but turn it into a memorable event."
– Joe Pine, bestselling CX author of The Experience Economy
Read more: Peek into the future with the godfather of the Experience Economy
5. "It's great to be able to surprise and delight your audience, but that doesn't necessarily add up to greater loyalty. Get the fundamentals right first – that will stop discouraging disloyalty."
– Matt Dixon, bestselling author of the Effortless Experience
More from Matt: To encourage customer loyalty, start by discouraging disloyalty
6. "HR is not just about compliance; it's about shaping an experience for people."
– Karalyn Smith, Chief People Officer at Sephora
Find out more in Karalyn's EX Visionaries profile
7. "I think a key underrated leadership quality is curiosity. We should unceasingly seek to understand what people are thinking, hungering to unpack their decision-making process… and here's the fun thing: People are generally open to talk, and they want to share what they're passionate about, or why they think something's worth waiting in line."
– Emily Chang, SVP of Marketing at Starbucks
Read More: How 'constant curiosity' shaped some of the world's most iconic brands
8. "Companies that deliver good customer service don't outsource it"
– Marguerite Brennan, Director of Customer Operations Support at Irish telecoms giant, eir
Learn more about eir's approach to CX
9. "People are increasingly important in our digital information economy. Any company can be the next Google or Apple with the right people, culture, and set of HR practices in place. If you get people right, you're going to have the best innovation, best technology, and best products."
– Geoff Ho, PhD, Director of Organization Development at Rogers Communications
Read more: Why HR is the 'secret sauce' for innovation
10. "Empower employees with the freedom to do what's right for the customer."
– Luis Angel-Lalanne, VP of Customer Listening at American Express
Learn how AMEX empowers employees to deliver for customers
11. "Just from changing the conversation from 'I think this is what is wrong' to 'I know this is what's wrong with the experience' we were able to start having real conversations about what to do. That distinction gave us some quick wins early on that we could share."
– John Goodwin, Vice President of Customer Intelligence at Mastercard
More: How MasterCard built a world-class CX team
12. "There is no greater benefit you can give to your working families and to the rest of the organization than on-site child care. Period."
– Dean Carter, CHRO at Patagonia
More: Why doing things differently is the norm at Patagonia
13. "If we don't provide a great experience for our internal employees, there's no way we can expect them to provide a great experience for their external customers."
– Anahita Reilly, Chief Customer Officer of U.S. General Services Administration (GSA)
Find out more in Anahita's Visionaries profile
14. "My advice to newcomers in the Employee Experience world? Be curious and don't be scared of data"
– Laura Farrelly, Head of Culture & Engagement at Barclays
Read more: How Barclaycard gets HR and business stakeholders comfortable with X-Data
15. "People who succeed in HR today are curious about the business and can directly connect the work they're doing to business goals."
– Samantha Hammock, Chief Learning Officer at American Express
Read more: How to think bigger about leadership
16. "Technology is being copied faster and faster, so the differentiating factor in B2B becomes customer experience."
– Elly Domene, Chief of Staff and Global Customer Experience at SES
17. "Good-quality data, collected in the right way, is at the core of CX."
– Richard Waring, Head of Group Insight, Market Research & Customer Experience at Bank of Ireland
Read more: How Bank of Ireland puts data at the heart of its CX program
18. "Find those data-inspired leaders that will partner deeply with you so you can measure the end-to-end impact"
– Rachel Richter, VP of Customer Insights at Dun and Bradstreet
Find out more in Rachel's CX Visionaries profile
19. "The challenges that consumers, care providers and employers face in healthcare today are actually opportunities to improve and differentiate."
– Tami Reller, CXO & CMO at UnitedHealthcare
Read the full United Healthcare story
20. "A great starting point is our employee survey from Qualtrics. It's a great place to get a baseline of information to understand where our employees are compared to the year prior. For example, in 2017, we saw that people wanted more access to our CEO [Jonah Peretti]. So he launched a Slack channel called 'AJA' or 'Ask Jonah Anything'."
– Lenke Taylor, Chief People Officer at BuzzFeed
Read more: How HR can drive real impact
Hear from the XM visionaries at the world's largest XM summit – X4 2020