Customer Experience
Learning how residents feel about the public sector: Empathy at scale analytics
For governments, the emotions expressed by citizens across social media can provide deep insight into their response to new campaign messaging and policies, and perception of how they'll be impacted on a personal level. However, identifying the emotions expressed across social media requires a platform that can sift through the noise and elevate the drivers of these heightened emotional connections.
To demonstrate how government agencies can meaningfully respond to conversations shared across social channels, Qualtrics XM Discover was recently used to aggregate and explore the emotions individuals express across Twitter in the run up to the Australian federal election.
Pulling in data from Qualtrics Social Connect from the first half of May, XM Discover curated a relevant data set of Twitter conversations about key policy issues and government agencies of interest for this election cycle. Focused specifically on conversations where emotions were intensely expressed, we were able to monitor rapid changes in citizen's emotions as the election approached. The visualisation below demonstrates how emotions shifted in relation to different policy topics that can be tied back to service experience.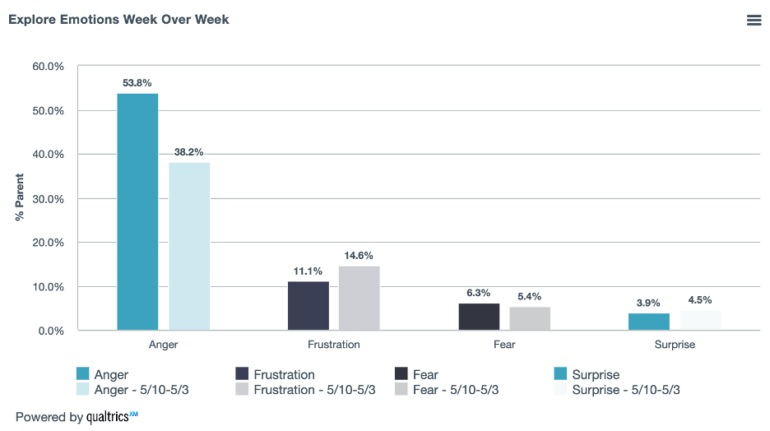 Figure 1: Comparison of expressed emotions from May 18th to May 11th compared to May 10th to May 3rd 2022.
This shift in emotive response aligned with findings from a Qualtrics 2021 public sector research project. Eighty three percent (83%) of Australians and New Zealanders reported that government agencies need to improve their resident experience. In this survey of over 1,500 people, top areas of improvement included customer service, communications, and ease of use of products and services.
As government agencies work to better understand and act on the needs of the people to cultivate positive sentiment, there is a distinct opportunity for the sector to focus on actionable improvements, timely outcomes, and relevant experiences to individual needs. XM Discover can capture the different emotions expressed, and measure the intensity of these emotions as they relate to topics of conversation. Emotional Intensity, a natural language understanding capability, helps to quantify how passionately citizens feel about a topic. Each of the different topics of Twitter data can be assessed for varying levels of emotional intensity. For example, during the Australian federal election, Services Australia, NDIS, and Cost of Living Appeared as the leading topics of conversations where emotions were present. Overlaying these topics with emotional intensity below, we saw the growing conversation around Cost of Living and associated emotional intensity as the election campaign neared its conclusion.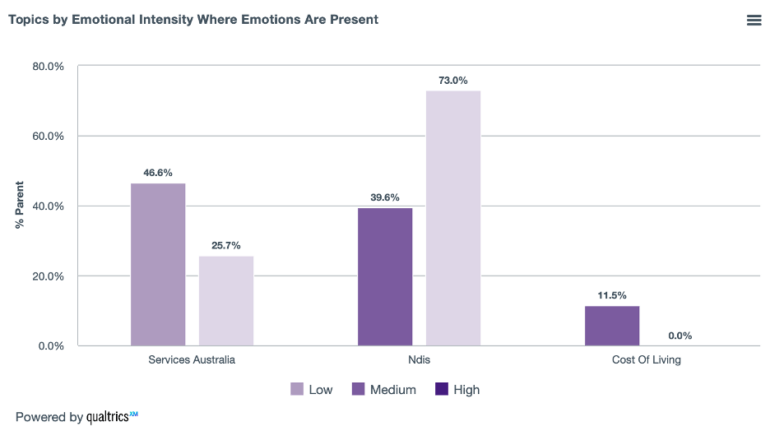 Figure 2: Comparison of emotional intensity from May 18th to May 11th compared to May 10th to May 3rd 2022 by topic.
XM Discover provided granular insight into exactly what the conversations about cost of living entailed. By drilling into the tweets about Cost of Living, the most meaningful policy impact concerns revolved around housing, retirement, and citizens' ability to maintain or elevate their current standard of living.
Using Qualtrics, government organisations can capture curated social topics of information to gain an actionable pulse on public opinion. However, the data alone does not provide enough to inform action. Enrichments and analysis from XM Discover allow organisations to segment these topics, capture specific emotions, and understand the magnitude of these emotions as they relate to topics. By having a complete understanding of why citizens express a need for change, organisations can be better equipped to build trust with citizens before, during, and after an election.
With XM Discover and best-in-class employee, customer, and digital experience measurement practices, government agencies and policy makers can make informed decisions on policy, products, and services with robust experience data that would previously take years of analysis to develop and understand.
Learn more about Experience Management for Government