Brand Experience
Setting a new tone for diversity
When Rihanna launched Fenty Beauty in September 2017, no one would have guessed just how much it would shake up the beauty industry.
After all, superstars and celebrities come up with new business ideas all the time, right? Whether it's the next music-streaming service or a fashion line that people can't get enough of.
But here's the thing: Fenty Beauty wasn't just another business idea — it's more than a celebrity putting their name to something, hoping that the franchise pays off.
At the heart of Fenty Beauty are ideals, a vision, and a commitment to change.
In truth, Fenty Beauty was the start of a revolution, and one that would change the entire beauty industry forever.
(Watch the Fenty Irreverent episode on XM+)
Changing centuries of exclusion
To understand just how much of an impact Fenty Beauty has made on people, society, perceptions of beauty, and the makeup industry as a whole, it's important to know a little bit about the history of Eurocentricity.
For as long as we've had mirrors, "beauty" has been defined by Eurocentric standards — that somehow only those with light skin, tame hair, thin bodies and anglicized features are attractive.
Many of these standards originate from the widespread European colonialism of the 1500s, but also persisted long before. Back then, norms and beliefs of how women should look were imposed by privileged and empowered white males.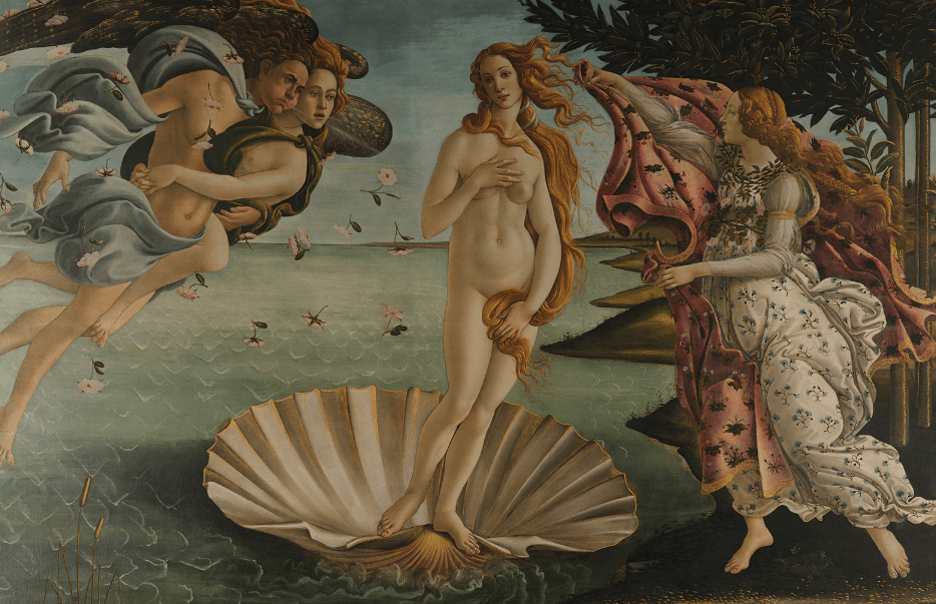 (The Birth of Venus, Sandro Botticelli — 1483-1485 — This was considered the epitome of beauty)
As the influence of Western culture grew and spread, these absurd norms gradually gained prominence in other societies around the globe. You couldn't escape them. From television and social media to literature and politics, these narrow-minded ideas of 'beauty' shaped every sphere of thought.
They became the narrative.
And capitalists, aware of the opportunity to exploit the deep-rooted insecurities of women for a quick buck, followed suit. Over the years, makeup brands advertised their latest offerings, the lipstick commercials between shows, billboards at train stations, and full-page spreads in newspapers.
All of them featuring superstar white models, celebrities and people who conformed to their idea of Western beauty standards.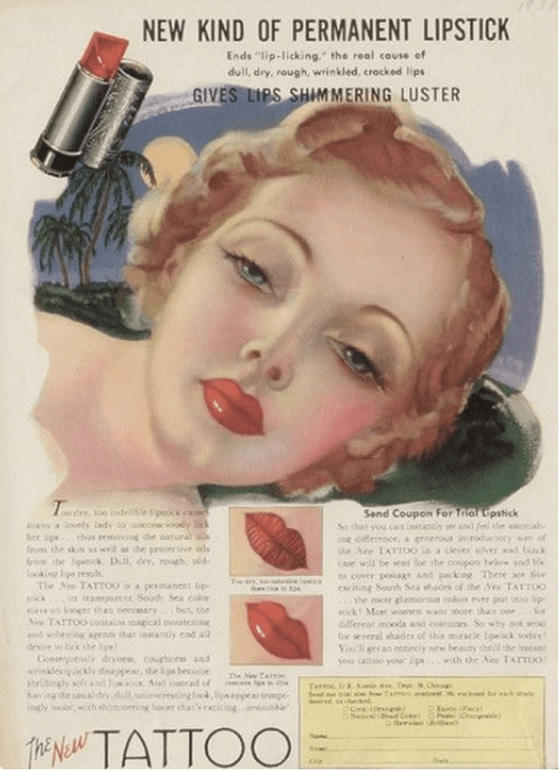 (Pale skin and red lips were the definition of beauty in the 1930s)
But people of color and ethnic minorities were neglected and unrepresented; everything makeup brands produced — foundation, concealer, lipstick, gloss, you name it — seemed to purposely refute and disregard the reality of the world we lived in. That somehow, the only color to cater to was that which embodied Western ideals, features and looks: White.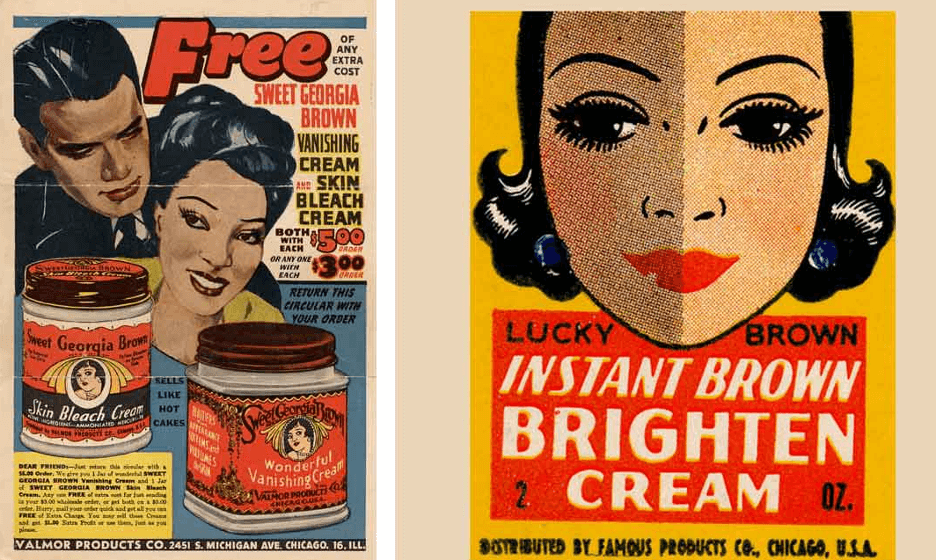 (Beauty advertisements for people of color pressured them into lightening or bleaching their skin)
Everyone who fell outside of this spectrum was marginalized, and struggled to find products that matched their skin tone and needs. Over time, many forced themselves to believe that this is what they should look like, with some hating themselves for having curly hair, dark skin, or a plus-size figure.
These were the systems of oppression at work.
A fine example of this is the Clark Doll experiment, conducted in 1939 by a black couple. In the experiment, two identical dolls (the only difference being that one was black and the other white) were put in front of children of all races. The children had one task: to decide which one was more beautiful. In almost all of the instances, the white doll won.
The experiment was repeated in 2009 and had the same results.
And it's not like this is ancient history, either. In an i.D documentary, Iman, a Somalian supermodel of the 1970s and 80s, explains how she had to blend her own foundation on photo shoots because there were no shades that suited her skin.
Oh and just look at Hollywood: light-skinned people of color are constantly favored, while dark-skinned people are overlooked.
It's only recently that things have begun to change. With an increased emphasis on diversity, equity and inclusion, brands are slowly coming around to the truth: there's no such thing as conventional beauty, and the real world that we live in has more than one shade.
Rihanna isn't saying put this on to be more like me. She's saying put this on to be more like you.
Here is where Fenty Beauty finds itself: the chaotic stage of Eurocentric beauty, in a market that has more shades of "white" foundation than any other color.
Being more human
When Rihanna debuted her Fenty Beauty makeup line with an impressive 40 shades of foundation, it shook the entire beauty world. It was an unprecedented launch — finally, a truly inclusive makeup line that catered to women with darker skin tones,
Within 40 days of trading – that's right, 40 days – Fenty Beauty generated a staggering $100 million in profit. Today, the Fenty Beauty line has an estimated net worth of $2.8bn.
All because Rihanna chose to acknowledge and champion diversity and inclusion for all, and take an unapologetic stance on an issue that's deeply rooted in cultural context.
Now, this isn't just about delivering an incredible product experience. It's more than that. Of course, much of Fenty's initial success was due to Rihanna's status and name — she's a superstar with incredible draw — but at the heart of all this isn't Rihanna. It's deep human empathy.
More so than any other makeup brand on the planet, Fenty Beauty understands and connects with people who have been marginalized by the status quo. It's not easy to manufacture and market 40+ shades, But it's the right thing to do to make customers feel like they're appreciated and that they belong.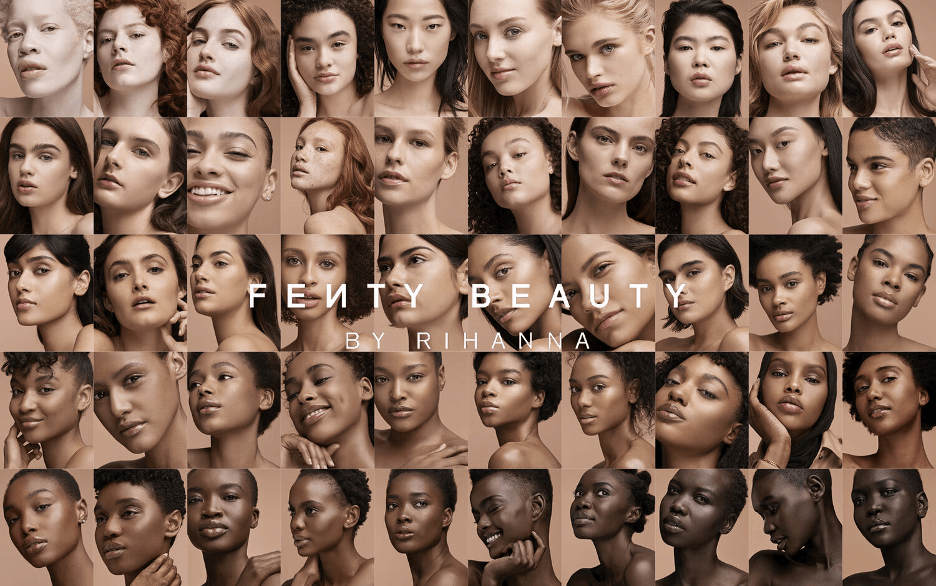 "Rihanna isn't saying put this on to be more like me. She's saying put this on to be more like you." — Goldie Chan, Brand Expert
Fenty sets a new tone for diversity by telling anyone and everyone that they can celebrate themselves. Suddenly, 40+ shades is the norm. Everyone's following suit. Dubbed the 'Fenty Effect', industry mainstays have extended their lines of foundation in a bid to — honestly — catch up.
And there's the secret. In a world inundated with similar products, services and brands, what sets the leaders apart from the competition is a deep understanding of what people want and need.
Ultimately, empathy is good for business.
Some may see it as an opportunity to drive profits, but while others arrive late in an effort to ride the wave Rihanna started, Fenty Beauty isn't doing it to capitalize on interest and line its pockets, it's doing it because it's the right thing to do.
Looking for more?
Explore why brands like Costco, Fenty, Impossible and Patagonia are loved by customers in the Irreverent docu-series. Dive into the future of the workplace experience in Work: New.0. And finally, hear from creators and brands who are paving the way for better and more human experiences, and the technology helping them to do it.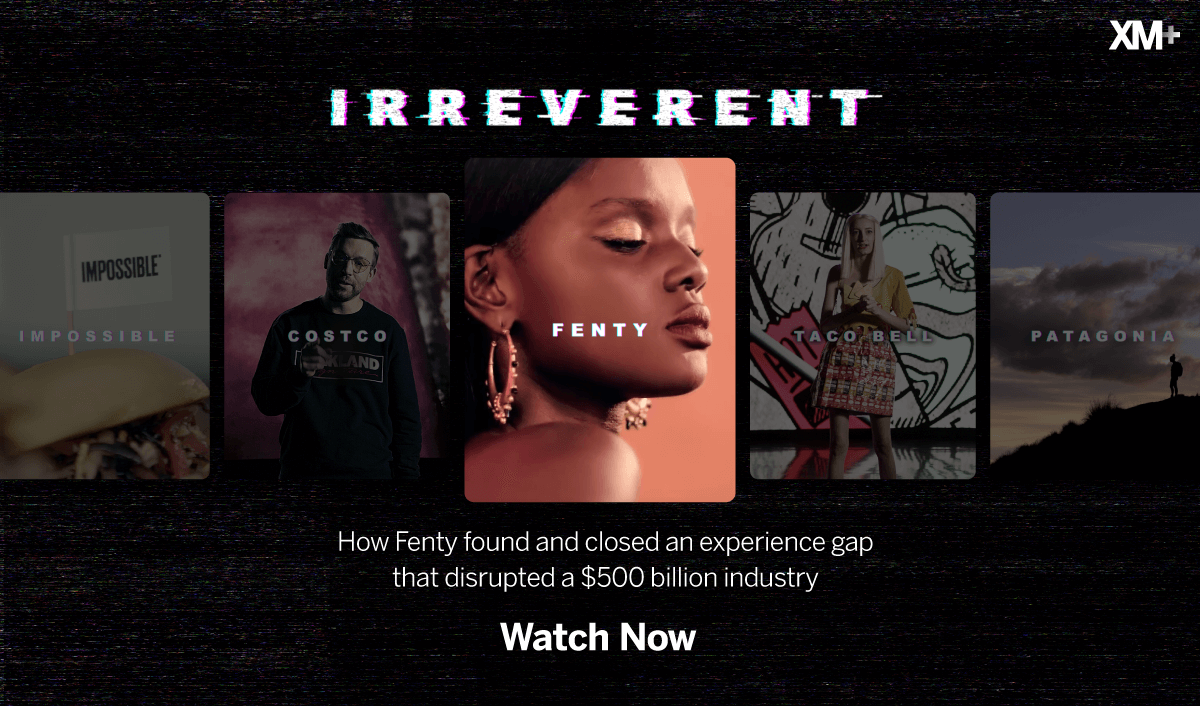 Related Articles