Experience Management
Introducing the Redesigned Support Portal
Need help with using Qualtrics? We've redesigned our support portal to make it easier than ever to get in touch with the people you need, when you need them.
The support portal is the place to go to connect with experts at Qualtrics, whether it's your Customer Success team, Technical Account Manager, or expert coaches to help guide you through your program.
If you have a Qualtrics login, the support portal is now your single entry point for support, services, and helpful resources about the XM Platform.
Don't have a login yet? Sign up for a free account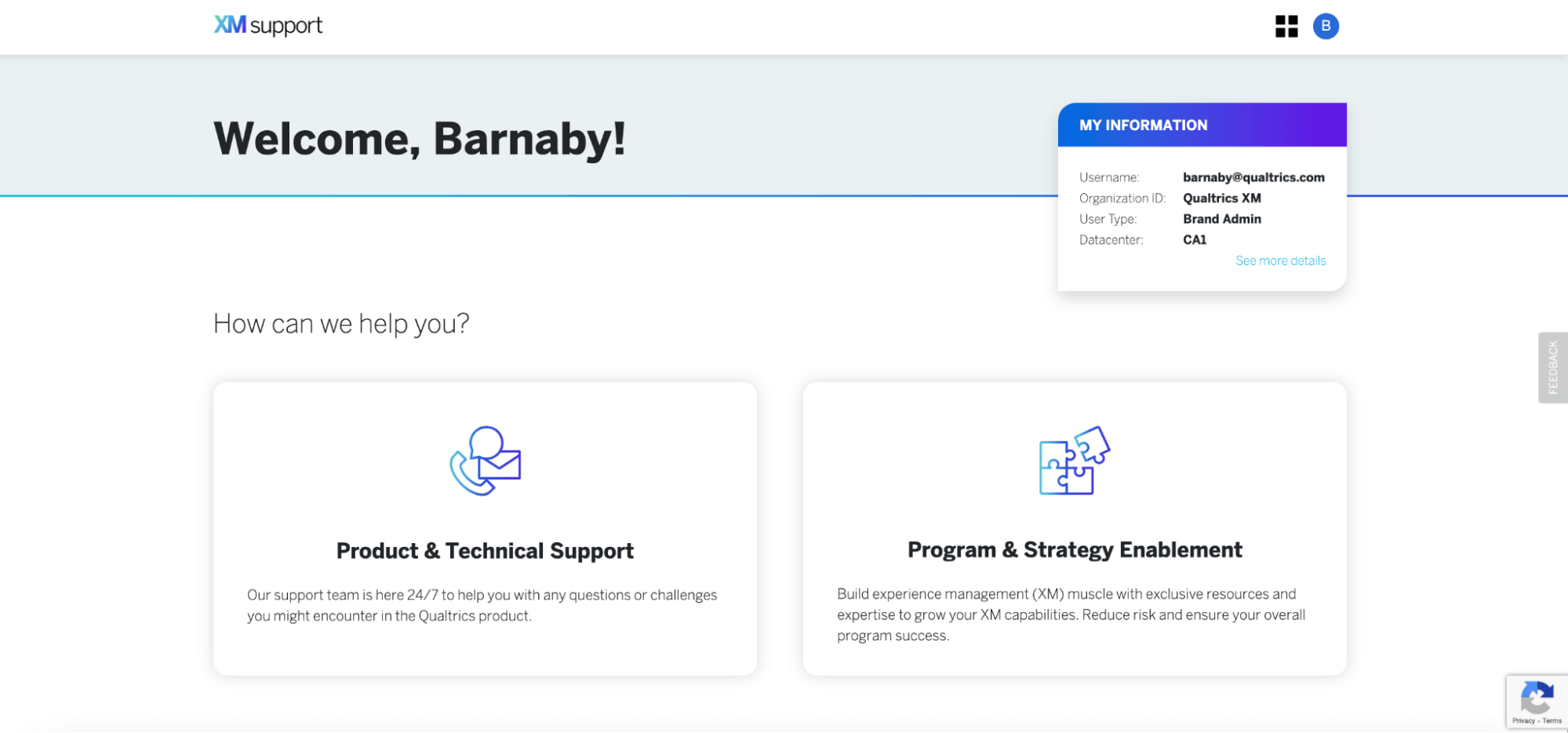 Here's what's new on our updated portal:
● One location for all the services you need
● New, easy-to-navigate user interface gets you to the teams and resources you need in one click
● When you contact Product & Technical Support, easily identify what product you're working with - just hover over each option for a screenshot and description
● Easy access to the most frequently asked questions help get you to answers faster
● Search all of our support resources right inside the portal itself — including our award-winning Support Site, XM Community, Basecamp, and XM Institute
● Quickly find administrator contact information if you're a standard user, or key Qualtrics account contacts if you're an administrator
● Immediately find crucial account details, such as your username, organization ID, user type, and datacenter on the new My Information page
● Explore offerings beyond technical support with the new Program & Strategy Enablement page. Here you can access all of the services and resources that will help you optimize the impact of your XM Programs
The new Support Portal experience is available to all Qualtrics users, including Trial / Free Account users, on all data centers on July 25, 2022. It is fully localized into 22 languages.