Experience Management
Product updates: XM is now more streamlined, intelligent, and mobile
Picture a future where you're able to move beyond legacy data measurement to an experience-centered culture, where taking action to improve experiences is simple, intuitive, and happening every day in every department across your organization.
That future is here. At Qualtrics we've been hard at work on innovations to streamline the launch of XM programs across all four core experiences of business—customer, employee, product, and brand. New capabilities in Qualtrics XM, allow you to conduct XM not only on your desktop, but directly from your mobile devices, empowering every employee to drive the experience improvements with the biggest impact.
We are excited to share enhancements that improve all Qualtrics products including, CustomerXM™, EmployeeXM™, ProductXM™ and BrandXM™, across four key areas:
1. XM— on the go
We are releasing a more personalized mobile experience with the Qualtrics app. At every level of an organization, whether you are an executive, a branch manager, or a frontline employee, the app will automatically surface the dashboards, visualizations, and insights that are most relevant to you.
You'll be able to act quicker and smarter with new workflow triggers that proactively notify you in real-time of actions you can take to close experience gaps. We've also built-in collaboration technology that allows you to seamlessly tag and chat with others without needing to swap between apps and systems.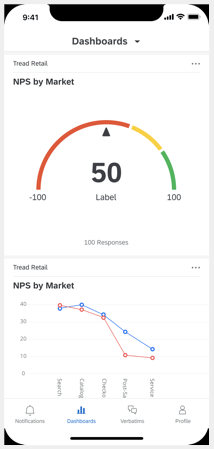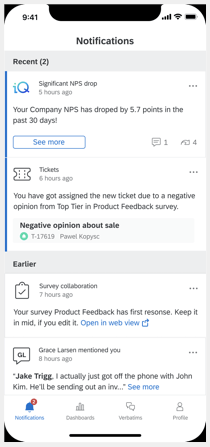 2. AI to make work smarter and more intuitive
We've expanded our AI-powered iQ intelligence engine to help you become more effective and efficient at gathering experience data, take the heavy lifting out of data analysis, and give you better information to drive improved results.
Some of our new intelligence capabilities include:
Smart Conversations—Transform the feedback experience with a customer feedback loop that's truly conversational. Follow-up questions are based on the customer's previous response, delivering more revealing insights that close experience gaps.
New Text iQ visualizations—Text iQ uses AI and machine learning to analyze unstructured data for topic and sentiment. You are now able to provide new, easy-to-interpret visualizations to more people across the organization.
Enhanced integration of Text iQ and Stats iQ—You can now take large volumes of unstructured data, run a regression analysis in a few seconds with Stats iQ, and then simultaneously leverage Text iQ for deeper analysis. This allows you to not only tap into how people are really feeling with a deeper analysis of things like themes and sentiment, but also have a view of what variables are statistically impacting experiences.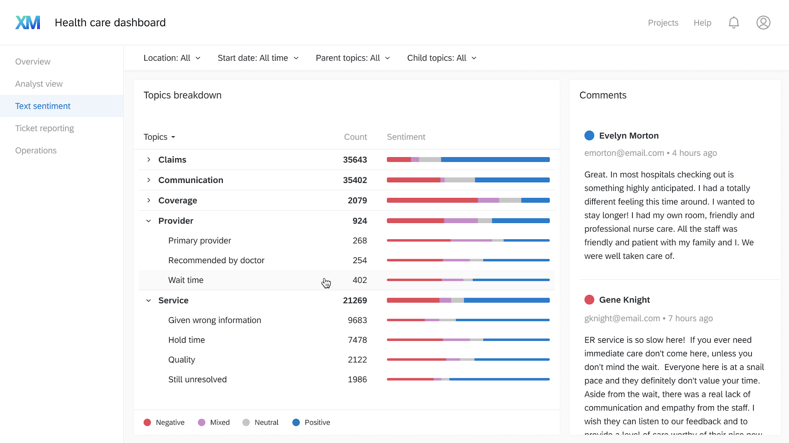 3. New ways to help everyone conduct XM
We added new capabilities designed to empower everyone in the organization to discover and close experience gaps, including a new 'Create' experience that makes it easier to start a new project and leverage dozens of XM solutions.
XM Solutions are fully automated research solutions that take expert-built research methodologies, pre-configured analysis and reporting, and wrap them together in a single workflow for end-users. They are being used by over 5,000 customers today across a variety of use cases. Many of these solutions have been developed in conjunction with XM partners.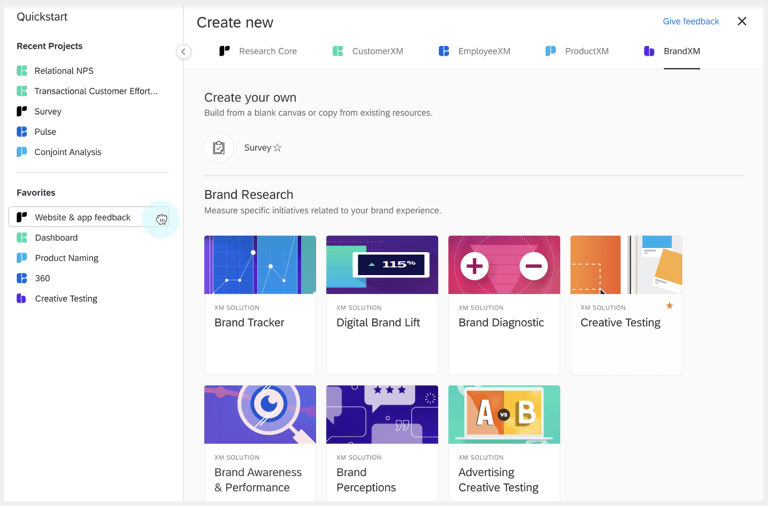 4. Industry-leading, enterprise-grade capabilities for governance
We are extending our ongoing commitment to deliver best-in-class security, compliance, and manageability. Some of our new governance capabilities include the ability to conduct cost governance and break down costs by department, giving you greater visibility and control. We are also adding new reports for monitoring usage and user engagement so you can have greater visibility of how you are using the product and how your programs are resonating.
Experience management tools must continuously evolve to meet constantly changing experience expectations and our commitment to our customers is to provide the best experience management technology. For more information about any of the new features, please reach out to our team.
See why the world's leading institutions are using Qualtrics