QUALTRICS NETWORKING EVENT
CX 2022 trends: Listening smarter,
acting faster
TUESDAY, JUNE 21
3PM ET / COLUMBUS, OH
---
Join Qualtrics experts and fellow customer experience (CX) professionals in the Ohio area for an exclusive networking event at The Seasoned Farmhouse. We'll kick off the event with an interactive discussion about trends in the CX space featuring a client spotlight, then follow up with a hands-on cooking and dining experience (chef skills not required)!
You're invited
---
Over the last two years, customers have adopted new buying habits, new channels, and new preferences – they're not looking back and neither should you.
Join Qualtrics CX expert and strategist Dr. Elizabeth ErkenBrack to discover how your customer experience can deliver a competitive advantage that delights customers and inspires employees. You'll learn how to:
+    Address common challenges and blind spots in your CX program
+    Recognize the emerging 2022 trends in CX, and identify the next steps for quick wins
+    Ensure your CX program is delivering the best results
Bring your experiences, questions, and best practices to share. You'll be joined by other CX leaders and professionals for a conversation about what customers are demanding in exchange for their loyalty and share of wallet.
Agenda
---
3:00 PM ET
Doors open at The Seasoned Farmhouse, and check-in begins
3:30 PM ET
CX trends overview and discussion, led by Elizabeth ErkenBrack
Client spotlight
4:30 – 6:30 PM ET
Hands on cooking, networking, and dinner
location
The Seasoned Farmhouse
3674 N High Street
Columbus, OH 43214
Speaker
---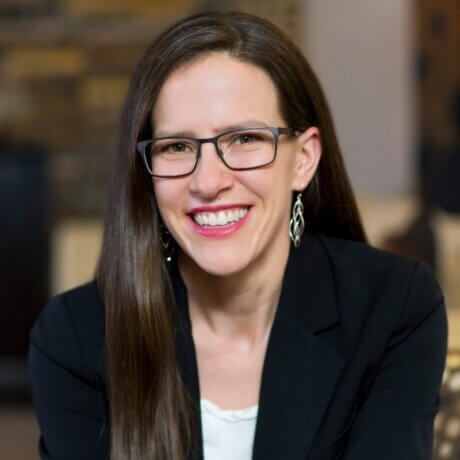 Elizabeth ErkenBrack, PhD.
Head of CX Solution Strategy, Qualtrics
Dr. Elizabeth ErkenBrack is an exceptional Experience Management (XM) strategic executive and Linguistic & Media Anthropology PhD, delivering success for clients through a unique combination of executive-level business insight strategy and delivery, an elite research education, and unparalleled interpersonal skills. She has proven skill at discovering nuanced client insights, deploying them to design and implement complex solutions, and developing measurement systems linking client data and financial impact.
By registering for this event you agree to allow Qualtrics to share and process your personal data for purposes of follow-up with regard to the content of this event in accordance with our Privacy Statement.
This offer is extended to you under the condition that your acceptance does not violate any applicable laws or policies within your organization. If you are unsure whether your acceptance may violate any such laws or policies, we strongly encourage you to seek advice from your ethics or compliance official. For organizations that are unable to accept all or a portion of this complimentary offer, and would like to pay for their own expenses, Qualtrics will provide, upon request, a reasonable market value and an invoice or other suitable payment process.
This invitation is non-transferrable. Please email Shannen Fricke with any questions – shannenf@qualtrics.com