ON DEMAND EVENT
Decoding the digital customer experience for travel and hospitality
---

While the path ahead remains uncertain, early signs of recovery are creating room for new optimism for the travel & hospitality industry. After a year of adapting to global challenges at lightning-fast speed, what should we expect as we approach a new normal? Join us for a virtual event with FullStory and Travel + Leisure Co., as we explore how focusing on digital transformation is the key to serving customers in innovative ways and remaining competitive in a recovering industry. You'll learn how digital has now become the key battleground in customer experience and get practical tips on how to identify opportunities to design and improve digital experiences that drive growth across the entire customer journey. Join us to discuss digital CX plans moving forward (recovery and digital at the forefront, full customer view, digital, customer experience, and being empathetic to customers).
What you'll learn from this event:

Why the past year's massive changes have resulted in new standards moving forward.

How to manage the digital customer experience over multiple touch points, journeys, and channels.

How spoken and unspoken digital feedback shape the full customer experience.

By registering for this webinar you agree to allow Qualtrics to share and process your personal data for purposes of follow-up with regard to the content of this webinar, including the event partner FullStory, in accordance with our Privacy Statement.
Featuring
---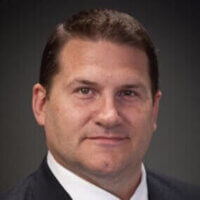 Kevin McAuliffe
VP, Digital Transformation and Delivery
Travel + Leisure Co.
In the last two years at Travel + Leisure Co., Kevin has helped begin a journey of digital transformation through a customer obsession lens. In order to put the customer first, Kevin has instituted changes to the organization that drive efficiency and agility – those changes include, but are not limited to the following: Agile methodologies/rituals that drive a fail fast, MVP culture; Foundational system integrations and upgrades that drive scale and speed to market; Enhanced listening posts that help gauge consumer sentiment seamlessly; New hires that are specialists in process and delivery; New vendors driving new perspectives; And, much more!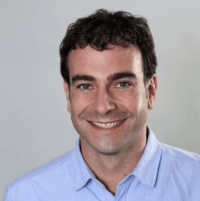 Mike Brophy
Customer Experience Lead
Qualtrics
Mike Brophy currently leads the GTM strategy and execution of Qualtrics' CX integration with SAP and Partners. For the past 3 years, he has helped build marketing programs supporting the CX product line. Prior to Qualtrics, Mike spent 3.5 years at Microsoft supporting the Surface Commercial business.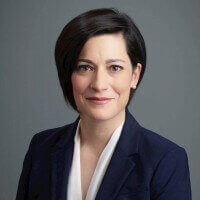 Amanda Myers
Head of Product Marketing
FullStory
With over fifteen years of experience building, marketing and leading successful SaaS-based products, Amanda Myers has had a front-row seat to the evolution of the digital experience. Her broad background has included a wide range of use cases, from early online ad retargeting tools, eCommerce checkout and cart abandonment, donor management systems and more.
Learn how to get your customers from awareness to loyalty with Qualtrics
More than 18,000 brands and 99 of the top 100 business schools use Qualtrics
---