ON-DEMAND WEBINAR
Moving beyond surveys to improve the patient journey
---
Studies find that patients reporting the poorest-quality relationships with their physicians were three times more likely to voluntarily leave the physician's practice than those with a higher-quality relationship. Moreover, 30% of value based purchasing reimbursements are now tied directly to HCAHPS surveys and patient experience, yet large hospital systems only rely on a small sample of survey responses to improve both the patient experience and their HCAHPS score. Learn how Advocate Aurora was able to expand beyond surveys, analyzing other data sources for insights about the patient experience. They share how they improved the patient journey, built trust and loyalty with consumers, and reduced patient churn rates using speech and text analytics.

Watch Bradley Kruger, System Vice President Patient Experience, Volunteer Services, Global & Executive Health at Advocate Aurora Health as he shares:
How to use other types of patient data – not just surveys – for relevant insights about the patient journey
How Advocate Aurora is using speech and text analytics to bridge the gap among healthcare disparities and build trust among patients.
Additional data sources you should consider (besides surveys) to ensure every voice is heard
Featuring
---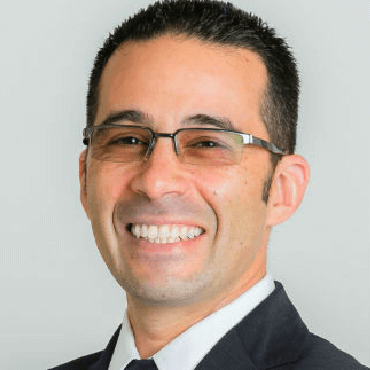 Bradley Kruger, M.A. ED., M.B.A.
Advocate Aurora Health
Performance-driven Senior Executive offering over 25 years of cumulative and comprehensive achievements in identifying innovative, strategic differentiation opportunities and applying team development techniques across diverse geographies and service areas to transform consumer experience. Recognized nationally and internationally for designing and implementing enterprise-wide frameworks that create exceptional patient safety, service, and quality outcomes; operational efficiencies leading to organizational profitability; and core growth across the care continuum. Mr. Kruger has successfully led multidisciplinary teams that developed and implemented cost-effective, multi multimillion-dollar transformational care models across complex integrated delivery networks. Highlights include implementation of innovative hybrid interventional cardiology suites, hybrid staffing models, clinical outcomes, hepatitis C population health program, and significant cost reductions across episodes of care. Mr. Kruger has presented and published on utilizing Blue Ocean Strategies to grow new markets, develop strong industry partnerships, and help communities live healthy. In his current role at Advocate Aurora Health, Mr. Kruger oversees patient patent experience and the Global & Executive Health Program. He is responsible for the overall strategic vision and tactical plans to ensure a consistent and exceptional experience for patients, families and loved ones across consumer touch points. Advocate Aurora Health cares for nearly 3 million people across 26 hospitals and 500 outpatient clinics in Illinois and Wisconsin.
More than 18,000 brands and 99 of the top 100 business schools use Qualtrics
---