BCBS ON-DEMAND WEBINAR
Managing Digital Experience in the Evolving World of Health Insurance
---
Gartner has reported that 85% of all customer interaction with brands will happen without any human interaction, using only self-service digital interfaces. With this in mind, the digital experience you provide will be at the core of your member, provider, and broker experience; it's also what will determine lasting customer loyalty.
Join us as Juliana Holterhaus, Ph.D. from Qualtrics, and Blue Cross Blue Shield of Arizona discuss how to effectively design and manage your digital experience program to drive improvement of your most important business outcomes. Don't just check the box with digital feedback, create a system of insight and a system of action as you establish digital experience measurement that will drive meaningful ROI.
What you'll learn from this webinar:
Learn how to build, grow and scale your digital feedback program to drive insights and action to enhance the website and app experience for your visitors
Engage customers on their terms with human-centric, user focused embedded measurement experience
Leverage your operational and experience data to derive a holistic view of your digital customer experience
Ensure that key insights will drive action and change within your organization
All registrants will also receive access to our newly launched "Digital Experience Playbook," which summarizes some of the best practices discussed in the webinar.
Featuring
---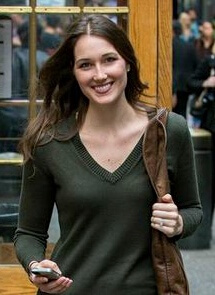 Juliana Holterhaus, Ph.D
Senior XM Scientist
Qualtrics
Juliana joined the XM Scientist Team at Qualtrics in January of 2016. She has extensive experience in digital strategy and digital experience research. She has worked across solutions such as voice of the customer (VoC), brand health and communications (online reputation management), product and service innovation, healthcare, and retail strategy. In addition to her work at Qualtrics, Juliana currently sits on the Board of Directors for the Marketing Research International Institute (MRII) in a two-year, elected position. Before joining Qualtrics, Juliana was Head of Strategic Alliances for YouEye, a Silicon-Valley based start-up focused on quantifying video-based voice of the customer data. Juliana spent 5 years in the mobile tech space as General Manager of Lumi's global market research business. In addition, Juliana spent two years as a part of the research team at Massachusetts General Hospital (DCRP) and one year in the marketing department at Harvard Business School. Juliana graduated with honors from Amherst College and received a Masters from Columbia University. Juliana went on to complete her PhD in Psychology and Decision Sciences at Columbia University.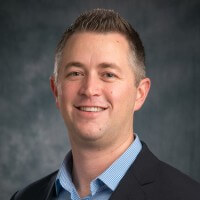 Ryan Jones
Director, Customer Experience and Digital Products
BlueCross BlueShield of AZ
Ryan Jones is the Director of Customer Experience and Digital Products at BlueCross BlueShield of Arizona. He has a passion for creating human-centered solutions making customers' lives easier. His experience ranges from building and managing market research and customer experience teams to leading web, digital, and CRM implementations. Throughout Ryan's career he has led many innovative and strategic initiatives from ideation, design, development, and execution.
Learn how to get your customers from awareness to loyalty with Qualtrics
More than 18,000 brands and 99 of the top 100 business schools use Qualtrics
---