On-DEMAND WEBINAR
How BuzzFeed Takes Action on Employee Feedback
---
Join Max Brawer and Liz Pavese-Kaplan, Ph.D. in a lively Q&A that takes you behind the scenes of HR at BuzzFeed. Max will share key insights they've learned from their employee pulse surveys and how BuzzFeed is putting those insights into actions that improve the employee experience and drive better business results.
What you'll learn from the webinar
What kind of action to take after sending the survey
Creative ideas to leverage at your own company
The new role of people analytics and HR in today's world of work
Featuring
---
Max Brawer
Head of People Analytics
BuzzFeed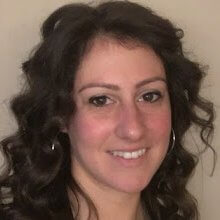 Liz Pavese-Kaplan, Ph.D.
Principal Employee Experience Consultant
Qualtrics
More than 18,000 brands and 99 of the top 100 business schools use Qualtrics
---