In-person event
Partner Executive Summit: Growing XM together
March 7 / 12:30 PM MT – Salt Lake City
---


Experience Management is how the world's most successful brands continuously improve the experiences people have with their organizations. Together with our partners, we're committed to closing experience gaps so our customers can pursue breakthrough experiences that make business more human.

Join Qualtrics ecosystem and leadership teams along with your Qualtrics Partner Network peers as we explore new opportunities for growth at The Grand America Hotel in Salt Lake City. At this invite-only event, we'll spend the afternoon learning from the Qualtrics ecosystem and executive leaders along with your peers in the Qualtrics Partner Network. You'll hear about the future of XM, discover new strategies for expansion in your markets, and have an opportunity to network with fellow Qualtrics partners.

Space is limited, and pre-registration is required. Request your invite today and our team will reach out if we're able to extend an invitation!

Following this event, X4 Summit begins. We encourage you to register for and attend to learn best practices and leave inspired to drive experience transformation in you and your clients' businesses.
ADDRESS
The Grand America Hotel
555 Main St, Salt Lake City, UT 84111
AGENDA
12:30 PM MT – Check-in and networking
1:00 PM MT – Welcome
1:15 – 2:00 PM MT – State of the ecosystem
2:00 – 2:45 PM MT – Innovating with Qualtrics
2:45 – 3:30 PM MT – Networking break
3:30 – 4:15 PM MT – How to grow your business with Qualtrics
4:15 – 4:45 PM MT – Fireside chat with Qualtrics executive team
4:45 – 5:00 PM MT – Closing remarks
QUALTRICS SPEAKERS
AARON McGARRY, Chief Ecosystem Officer
BRAD ANDERSON, President of Products and Engineering
DP BRIGHTFUL, President of Worldwide Field Operations
ERIC DIN, Vice President, Americas & XM Discover Ecosystem
JAMIE WATT, Vice President, GSI Ecosystem
JON WILDE, Vice President, Global Partner Success and Advisory Services
KRISTEN COUSINS, Head of Global Ecosystem Strategy
MAURA NEWELL, Product Manager
RYAN JACKSON, Head of North America Enterprise Sales
SAHIL SHAH, Global Head of Center of Excellence for the SAP Partnership
VERNON HUI, Sr. Director, Software Engineering
ZOE NICHOLSON, Head of Ecosystems, APJ
Thanks for your interest. This event has reached capacity and we are no longer accepting registrations.
Featuring
---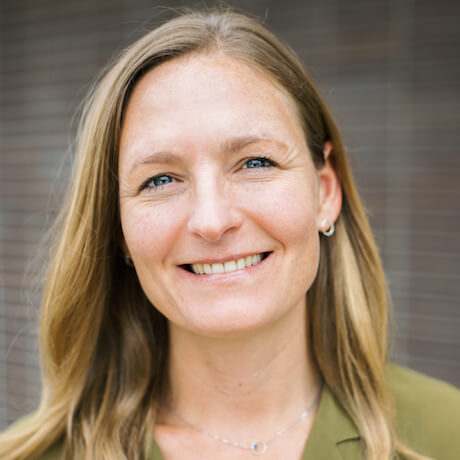 Abby Schlatter
CEO & Co-Founder
commonFont
Abby is commonFont's CEO and a co-founder of the company. Abby started commonFont in 2013, inspired by the potential to deliver value and impact for clients and create rich and rewarding employment experiences for teammates. Abby's prior experience includes executive leadership, strategy, operations, and sales across diverse industries, including technology, education, and the industrial sector.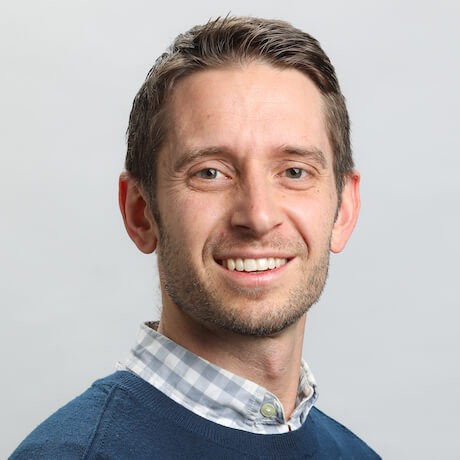 Bryce Winkelman
Chief Business and Strategy Officer
Quantum Metric
Bryce has spent the past 15+ years helping organizations transform their corporate strategy through customer and employee insights. At Quantum Metric, Bryce is responsible for the growth strategy development and execution in addition to industry-specific revenue acceleration and excellence. This includes key responsibilities that span M&A, business development, executive partnerships, Growth Advisory Board management, big bet development and execution, and other strategic initiatives.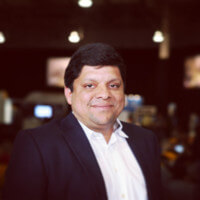 Vijay Nidumolu
Managing Director
EY
Vijay is a Managing Director in EY's Technology Consulting practice. He has over 20 years' consulting experience and he leads the EY Experience Management competency for the Americas. He is focused on growing the Qualtrics alliance with his team of over 40 people. They have completed more than 75 engagements over the last three years across multiple industries. Prior to working in the Experience Management space, Vijay's focus was in helping clients around large technology transformation programs as well as enabling digital transformation strategies for them.
More than 16,000 brands and 99 of the top
100 business schools use Qualtrics
---