The easy way
to manage federal vaccination compliance
Make it easy for your people
to report
their COVID-19 vaccination status,
test results, and exemption forms. Keep everyone safe
as you return to the workplace.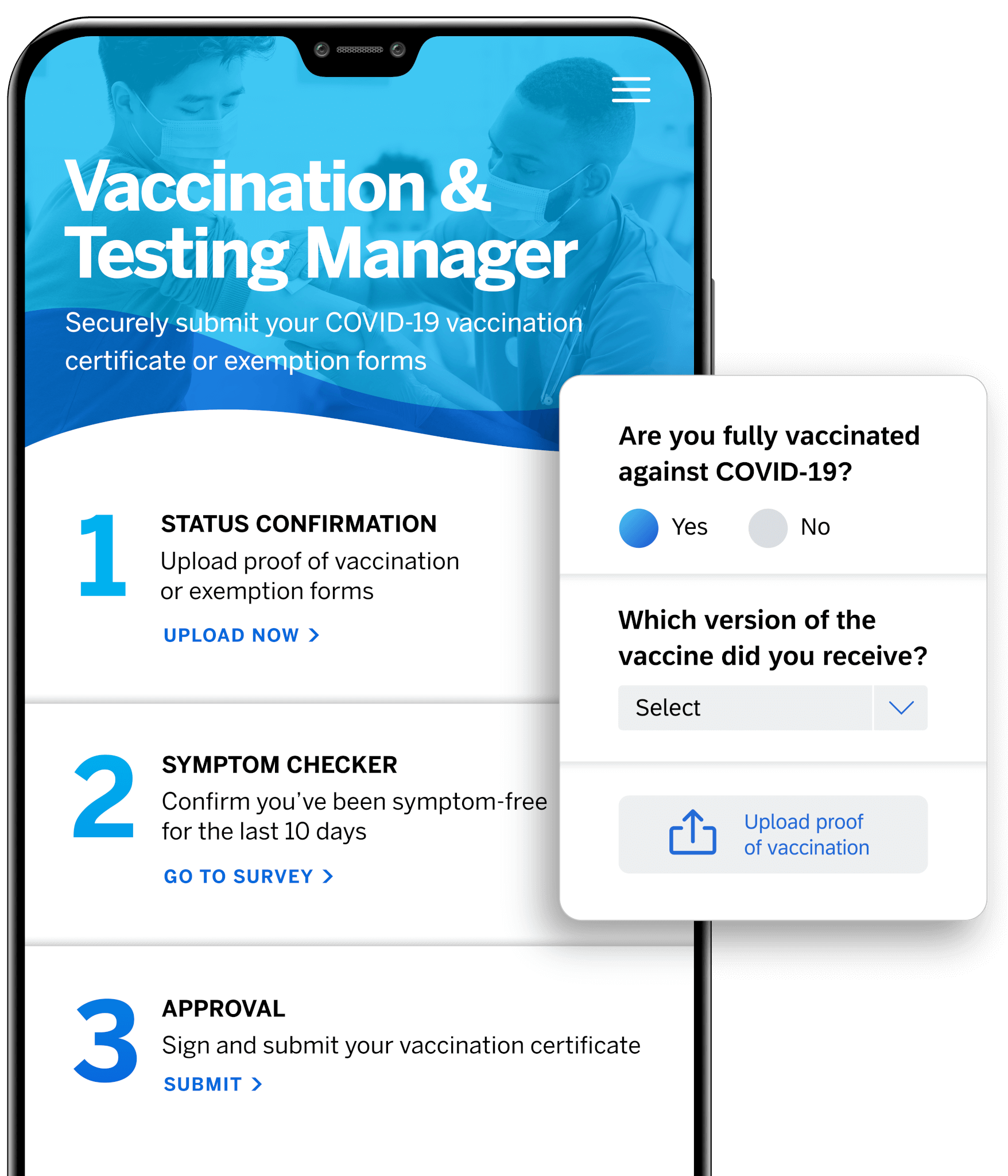 Qualtrics helps over 10,000 organizations get
back to the office
See the Vaccination
& Testing Manager
in action
---
Easily confirm
vaccination status and ongoing COVID-19
test results
---
SUPPORT A FAST AND SAFERETURN TO OFFICE
Make it easy for everyone – staff, employees, visitors – to upload their vaccination certificate, using their preferred channels, to meet new federal guidelines.
CONFIRM VACCINATION STATUSAND EXEMPTIONS
Automated steps and reminders help employees through every stage from uploading vaccination certificates, to reporting test results, or providing proof of exemption.
STAY AHEAD OF REGULATIONSAND REQUIREMENTS
Increase program agility and flexibility as mandates and situations change with our light weight and no-code solution set up.
PROTECT EMPLOYEE HEALTH INFORMATION
Keep sensitive employee data secure with built-in features to separate PHI and vaccine information. Qualtrics is HITRUST and FedRAMP compliant and configurable to meet HIPAA requirements.
ESTABLISH WORKPLACE RESILIENCY
Establish a continuous feedback loop for all teams re-entering the workplace so you can take the right actions to improve stability, productivity, and resiliency as your workforce returns.
ADAPT EMPLOYEE ENGAGEMENT PROGRAMS
Understand and act on critical experience areas like employee wellbeing, resilience, team dynamics, change management, and inclusion and belonging.
Build trust with
your employeesBuild trust withyour employees
---
---
Employee health information is only published to role-based dashboards, meaning only the appropriate people ever see it.
With Qualtrics, you have a secure way to track vaccination status, negative test results, health declarations,  and exemptions, so you can help your employees feel safe returning to the physical workplace.
Schedule automatic reminders
for employees
Schedule automatic reminders
for employees
---
---
Use automated workflows to trigger alerts and reminders for employees to submit negative test results at predefined intervals. Then, route that information to authorized individuals or teams for confirmation.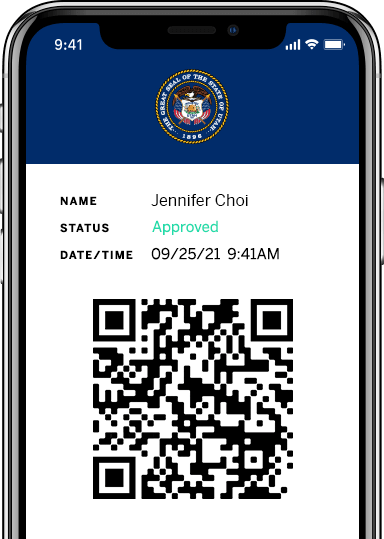 Manage vaccination status
in real time
---
Access real-time dashboards that provide a confidential employee vaccination status, negative tests, exemptions and more—enabling you to quickly see your organization's progress towards compliance.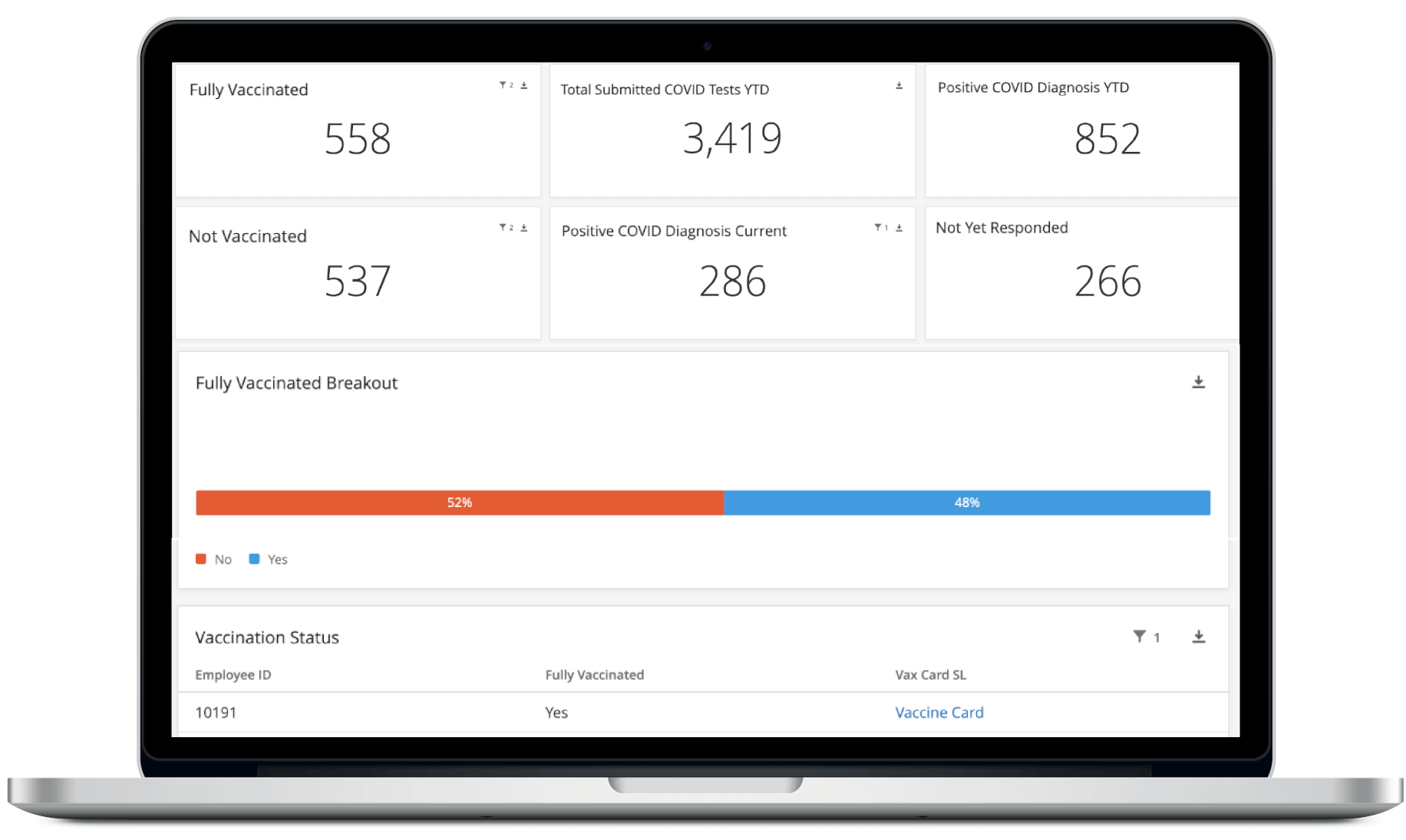 Secure, trusted platform with proven scale forprivate and public sector organizations
The Qualtrics XM Platform is ISO 27001 and FedRamp compliant. It's also HITRUST certified, which means its technology platform provides customers the tools they need to manage HIPAA compliance.
The trusted choice of all cabinet-level federal agencies and 350 state and local governments for sensitive public sector needs.
Automatically keep your internal employee health records secure and up to date.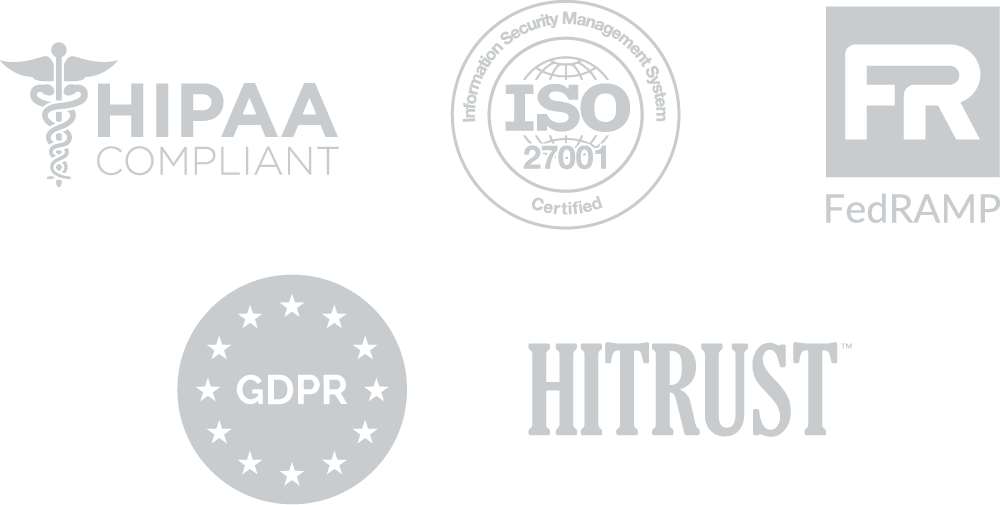 We have done several COVID-19 projects, but this is by far the largest and most sophisticated effort. It has increased our capacity to monitor very large numbers of cases and contacts, and continue to do the best public health to contain the spread of the virus.
Marcia Mansaray / Deputy Director, Ottawa County Public Health
State of Michigan
Our Qualtrics CX and EX solutions are the only way we can systematically reach out to all our staff and residents and know how they are doing. It's allowed us to remain agile and make adjustments to our response and get real-time feedback.
Matt Broffman / Director of Innovation
City of Orlando
Get started with your personalized demo