BRAND TRACKING SOFTWARE TOOL
Real-time brand intelligence. Available to everyone.
Designing and conducting brand research can seem daunting, but we make it simple. Learn how to set up your first brand tracking effort by scheduling a demo of Qualtrics.
13,000 brands and 99 of the top 100 business schools use Qualtrics
---
Take action across the entire organization to grow your brand with brand tracking software that's plugged in to the heartbeat of your company
Keep track of what's happening in your market and react quickly to new opportunities with a brand tracking study designed to drive action.
Measure ROI and impact of marketing campaigns
Track brand awareness to predict sales growth
Explain shifts in market share with real-time tracking
See how you compare to the competition at every stage in the funnel
Understand and eliminate barriers to purchase
Answer your hardest brand performance questions
---
Real-world data in real-time
Get real-time insights you can act on, with a brand tracker that reflects the real-world choices people make about your brand.
Stay ahead of your competition
Compare your performance to your competitors at every stage in the funnel and automatically see the improvements that will have the biggest impact on your brand.
Insights that everyone can use
Your brand tracking data plugs in to the systems and processes your teams are already using, so everyone can take action to grow the brand.
A brand tracking program that grows with you
Whether it's a new brand tracker or you're bringing over an existing methodology, you'll have access to world-class benchmarks with real-time views of your brand funnel. As your brand grows, simply adapt your tracker to bring in new benchmarks, metrics, channels and audiences in a few clicks.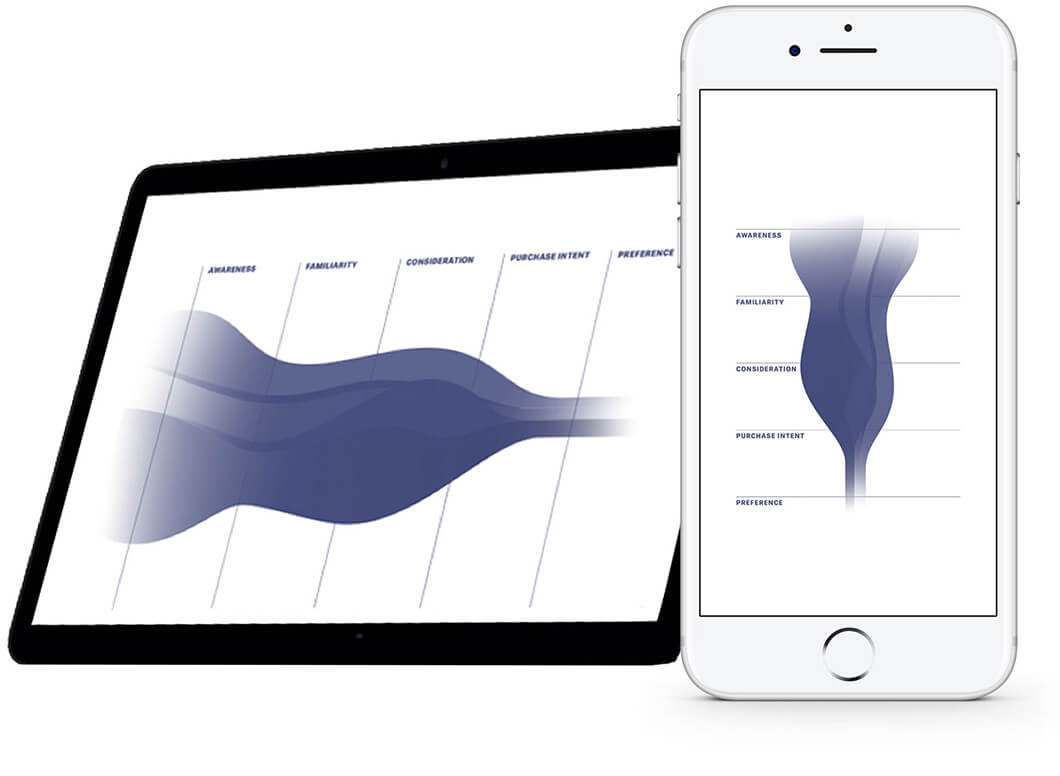 Go from brand awareness to unwavering loyalty
Qualtrics helps you combine each brand tracking element to derive a useful picture of your overall brand health. You can use this data to measure and display awareness, consideration, purchase, and preference. All in a single funnel that charts how well customers are moving from high-level awareness all the way to intense loyalty.
Always Tracking.
Always Ready.
This isn't a once-a-year study — this is always on brand intelligence. You'll know about shifts in the landscape and your key metrics the instant they happen, so you can react quickly, rather than wait months for your brand tracking reports to be ready.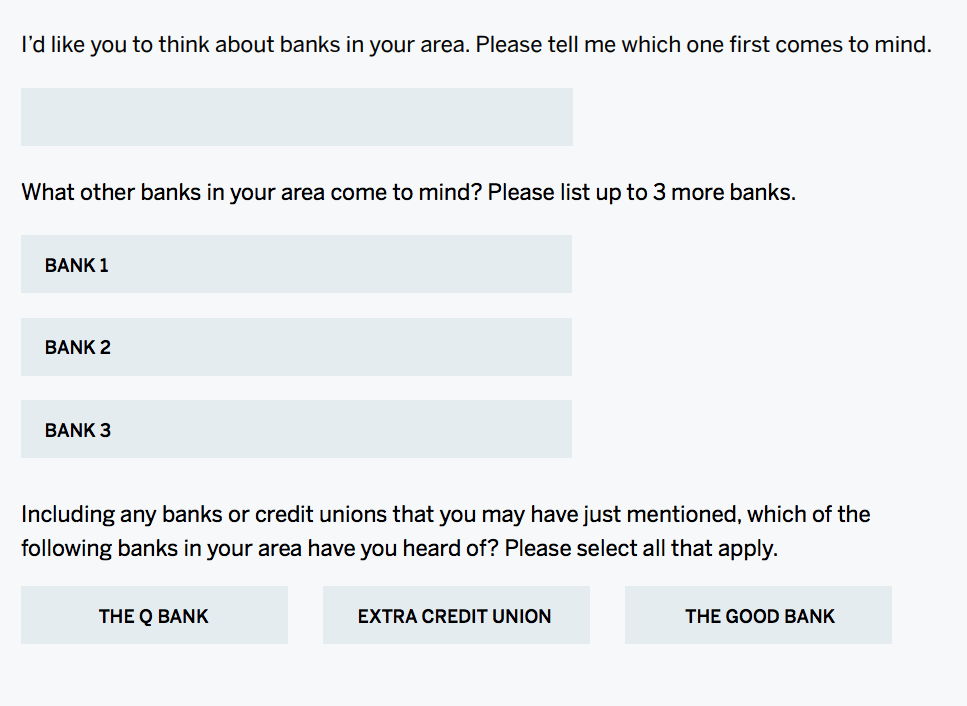 A refreshingly new way to track your brand
---
Tie your brand metrics to bottom-line growth
See how investments in your brand directly impact the bottom line and prioritize the actions that will have the biggest impact.
Track improvements over time
See how your brand performs over time, whether its unaided awareness, intent to buy or any other brand metric, you'll see how it's changing plus, what's driving it.
See what's happening under the hood
Your tracker is fully customizable to your market and your industry, and it's 100% transparent, so you'll know exactly what you're measuring and why.