Why Qualtrics
Scott Dallas, Corporate Controller, on Why Qualtrics is Where he's Growing his Finance Career
I was born into a finance family and grew up talking about investing and stocks around the dinner table. So, having a passion for finance/accounting is in my blood. In addition, I love mentoring and helping to advance the careers of others.
When I joined Qualtrics, I saw a unique opportunity to grow, develop, and prove myself on the biggest stage (fast growth at scale, tech, IPO) while building an amazing team.

What attracted you to Qualtrics in the first place?
I wasn't looking to leave my prior employer when I joined Qualtrics. However, I had a friend who was raving about what was happening at Qualtrics, so I decided to explore. Meeting the team at Qualtrics sold me on the success that was to come.
What does your day look like?
It varies by day/week...near the quarter-end, it's very focused on deal/sales support. Other times it's focused on closing the books and reporting results. There's always a good amount of 1:1 time with team members. We grow and change rapidly, so scaling systems/processes and finding answers to technical accounting questions are always areas of focus.
What is your favorite part of your role?
1. The people at Qualtrics are top-notch. Smart. Fun. Humble.
2. I love solving challenging problems in an environment that is dynamic and always changing.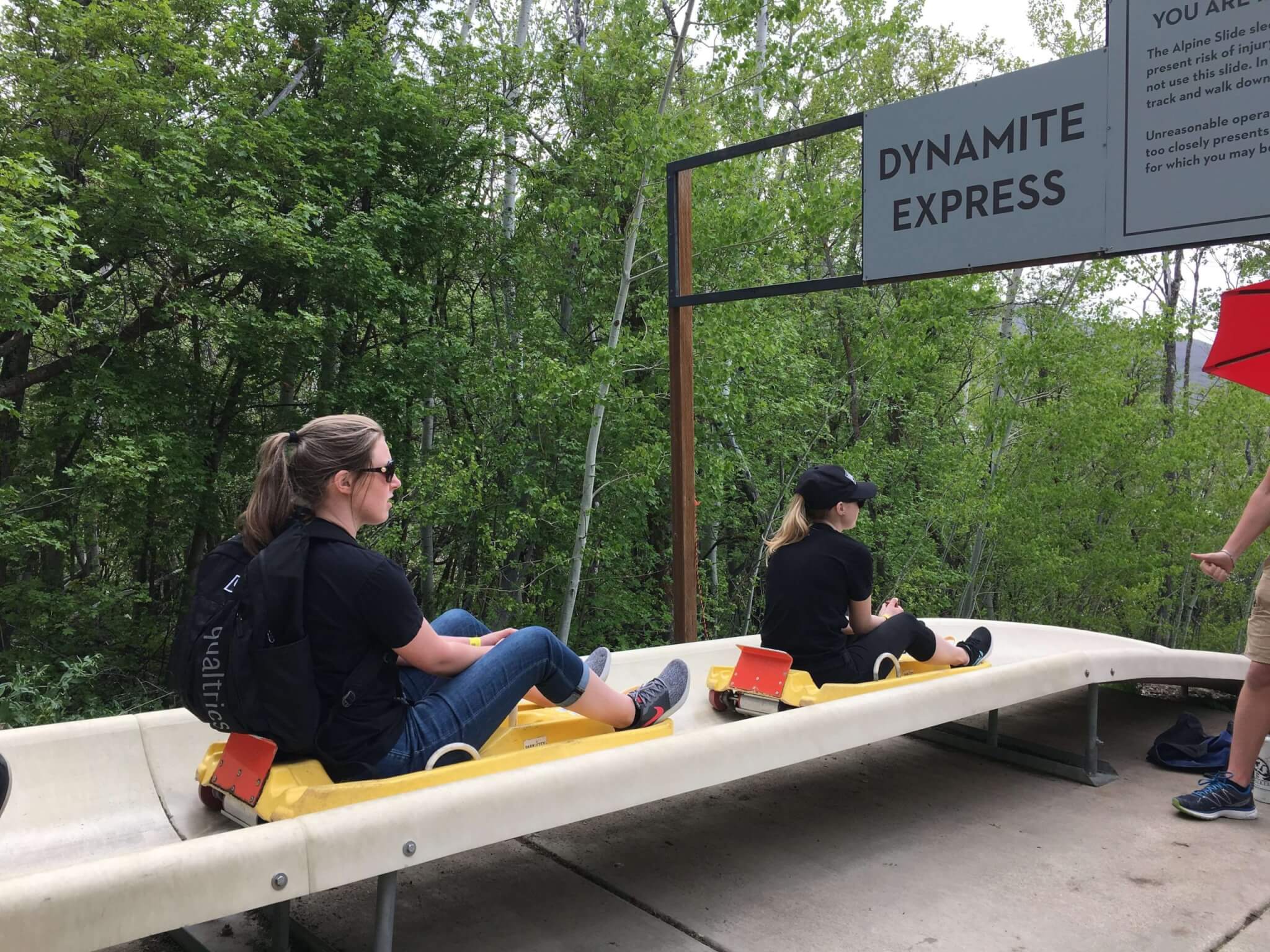 What surprised you most about working at Qualtrics?
The culture at Qualtrics is so inviting to all backgrounds and approaches. I really feel that people can truly be themselves here and succeed. I love that.
Qualtrics is growing, and if you're ready to find your "why" at a place like this, you can explore our open opportunities at any time by visiting our career page. Looking to discover more reasons "Why Qualtrics"? You can find the whole series here.
Want to chat? You can get in touch by checking out Qualtrics Life on Twitter, Facebook, and Instagram.
| | |
| --- | --- |
| | Scott is an alumnus of BYU and started his career at Deloitte & Touche LLP. A golf lover, Scott had been trying to hit a hole-in-one for years, when it finally happened: using a friend's clubs, on an unfamiliar course, using a ball he'd found somewhere. |
Related Articles