Why Qualtrics
Why Qualtrics – Maciej Weksej – Senior Software Engineer – Krakòw, Poland
For most of my engineering career, I have been working in remote teams that delivered high-quality software. Two years before joining Qualtrics, with a group of ex-Googlers, we founded an engineering office in Krakow for a small start-up based in New York. I was learning how to lead an engineering team in a remote location that will own and effectively deliver software. We also defined and improved effective forms of communication with a headquarters that is in a completely different timezone. I thought it would be great to use this knowledge to attract top companies to Krakow and help them establish their presence in Poland.
What was the turning point where you 'had to have the job'?
Qualtrics reached out to me before they founded the office in Krakow. I was impressed by the analysis they made before selecting the right place for the next engineering office in EMEA. They had reviewed a couple of different locations before, and Krakow was their conscious choice. They also did not have a plan for building the office here. Instead, this task will be completely owned by the landing team. I decided to give Qualtrics a chance and applied as one of the first engineers in Krakow to help to bootstrap the office. The interview process convinced me that this was a good decision: all interviewers were extremely transparent and unanimous that Qualtrics gives problems to solve, not solutions to implement.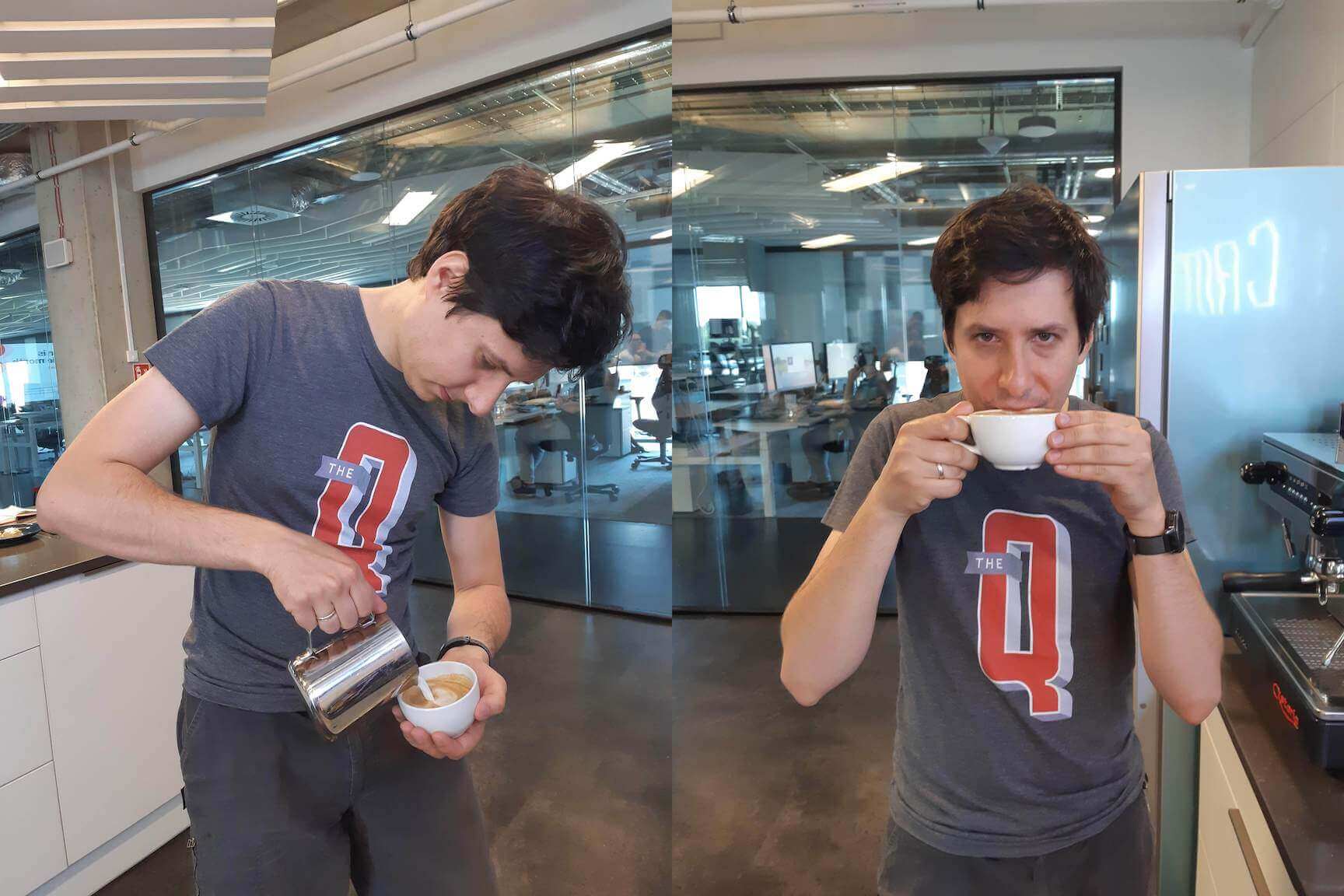 What is your favorite part of your role?
Once I joined Qualtrics, my first task was to find a project that will be a good fit for the Krakow office and define the way we perform the transition. There was no process to follow, no detached bosses that make the decision, no "know your place and position" attitude. Instead, there were plenty of highly-skilled engineers and product owners that offered their support and were available when needed.
Once we agreed that we will be moving over the Distributions project to Krakow, there were two owners of the upcoming transition: the stepping-down team in Provo, and the stepping-up team in Krakow. We were responsible for defining the transition, the way we want to do it, and the timeline we want to pursue. As it is in Qualtrics, the deadline was tight, problems were challenging, but were offered a lot of support to succeed. And this is the usual thing at Qualtrics: every problem you get is even more challenging than the previous one. To balance this, you are given all the support you need and are not blamed for the failures.
Any tips for someone who is considering a role at Qualtrics?
Especially for Krakow: do a couple of mock coding interviews. This is a quite unusual process here in Poland, and a lot of candidates get rejected not because of their technical skills, but because they fail to demonstrate them during the interview. Great reading here is "Cracking the coding interview" by Gayle Laakmann McDowell.
You can meet the Qualtrics team at the Devoxx Poland Conference on June 24-26 at the ICE Krakow Congress Centre.
Qualtrics is growing, and if you're ready to find your "why" at a place like this, you can explore our open opportunities at any time by visiting our career page. Looking to discover more reasons "Why Qualtrics"? You can find the whole series here.
Want to chat? You can get in touch by checking out Qualtrics Life on Twitter, Facebook, and Instagram.
| | |
| --- | --- |
| | Maciej is an alumnus of the University of Warsaw and worked for two years in a small startup there. He moved to Krakow in 2013 to join Google, then in 2015 cofounded a Krakow office of Spring Inc. He joined Qualtrics in January 2018 as the third engineer in Krakow. |
Related Articles