Super Bowl LIII
by the Numbers
For many viewers, the clash of competing Super Bowl ads is as thrilling as Hail Marys and trick plays. To dig deeper, Qualtrics asked Super Bowl viewers before and after the big game to tell us about their experience watching big brands battle in the ultimate arena of ideas.
Do you remember the halftime sponsor?
of viewers are able to correctly name
Pepsi
as the Halftime show sponsor.
The same number of people (
46%
) were able to correctly recall one of Adam Levine's tattoos.
Top Super Bowl Moments
20%
of viewers' favorite moment was when Gladys Knight sang the National Anthem
followed closely by Spongebob and Shirtless Adam Levine
Most common Super Bowl ad themes
When did it get boring?
24%
of viewers lost interest in the game by the end of the second quarter.
59% didn't lose interest at all.
Was it political this year?
32%
of viewers say the Super Bowl was political this year
Why we watch
When we watch
of viewers only see the ads during the game, not online before or after
Super Bowl 2018 Ad Recall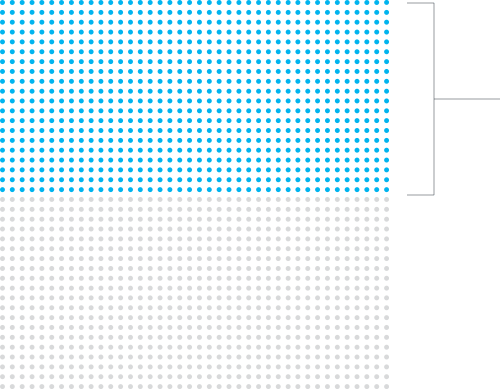 50%
of viewers were unable to recall any ads from last year's Super Bowl.
Hazy halftime show
64%
of viewers who watched last year's 2018 Super Bowl could not recall who the halftime show musical artist was.
Next up in 2020
The most wanted halftime shows for the upcoming 2020 Super Bowl are:
Likes and Dislikes
Most appealing types of ads:
Funny or Inspiring
Most unappealing types of ads:
Political or with Celebrities
Beat the Pros
30%
of viewers think they have an idea for a Super Bowl ad that is better than the real ones
Where the most people think they have a great ad idea:
the Southeast
Super Bowl ads improving
of viewers say ads have gotten better in the past five years
of viewers say ads have gotten worse in the past five years
Alcohol and recall
64%
of 2018 viewers who drink say they drank so much alcohol they didn't remember the ads
Alcohol and focus
66%
of 2018 viewers who drink say alcohol starts affecting their focus on the game by the 3rd quarter
Ads and social issues
7%
of viewers say a Super Bowl ad has definitely changed their mind about a social issue
Politics and ads
58%
of viewers say that Super Bowl ads should not tackle political issues
Sleep or Super Bowl

Get complete visibility on how your brand is performing at every stage in the funnel and spot opportunities to grow with pre-built brand research projects designed by experts. LEARN MORE >
Sample size Details:
Qualtrics conducted two separate studies between January 31st and February 6th, 2019.
Statistics addressing 2018 Super Bowl and general advertising: 1,000 respondents. Margin of error is 3.1% at the 95% confidence level.
Statistics addressing 2019 Super Bowl: 660 respondents. Margin of error is 3.8% at the 95% confidence level.