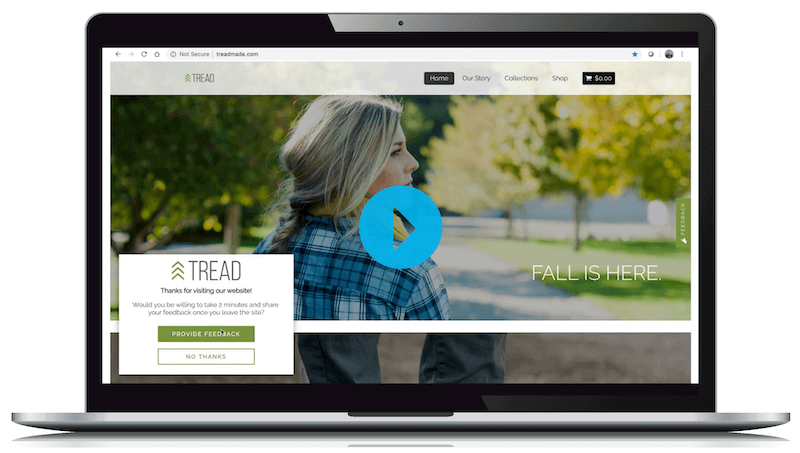 In an online world, seamless digital experiences are an essential part of the customer journey, and business success. From placing an order, to submitting a service request or paying a bill, the most effective digital experiences enable customers to easily complete their desired tasks.
Understand how your digital experiences are impacting how customers perceive and feel about you with Qualtrics CustomerXM for Digital, so you can fix experience gaps, create interactions that are emotionally engaging, and better connect with customers so they want to return.
Make it easy for customers to complete their desired tasks
Better meet your business objectives with stronger, more relevant content
Maximise customer uptake and usage of new digital products and services with real-time insight into how they are performing
Boost brand perception and your app store ranking by improving the in-app experience
Meet your customers where they are
Go beyond measurement and turn customer feedback into something you act on. Listen to customers at every stage of their journey through web, mobile app, chat and SMS, and clearly understand how to improve their experience.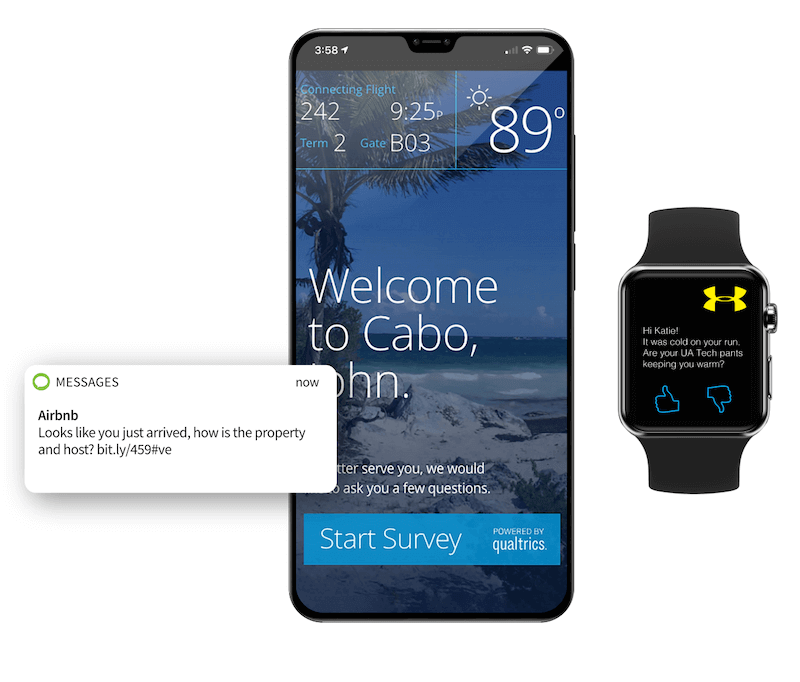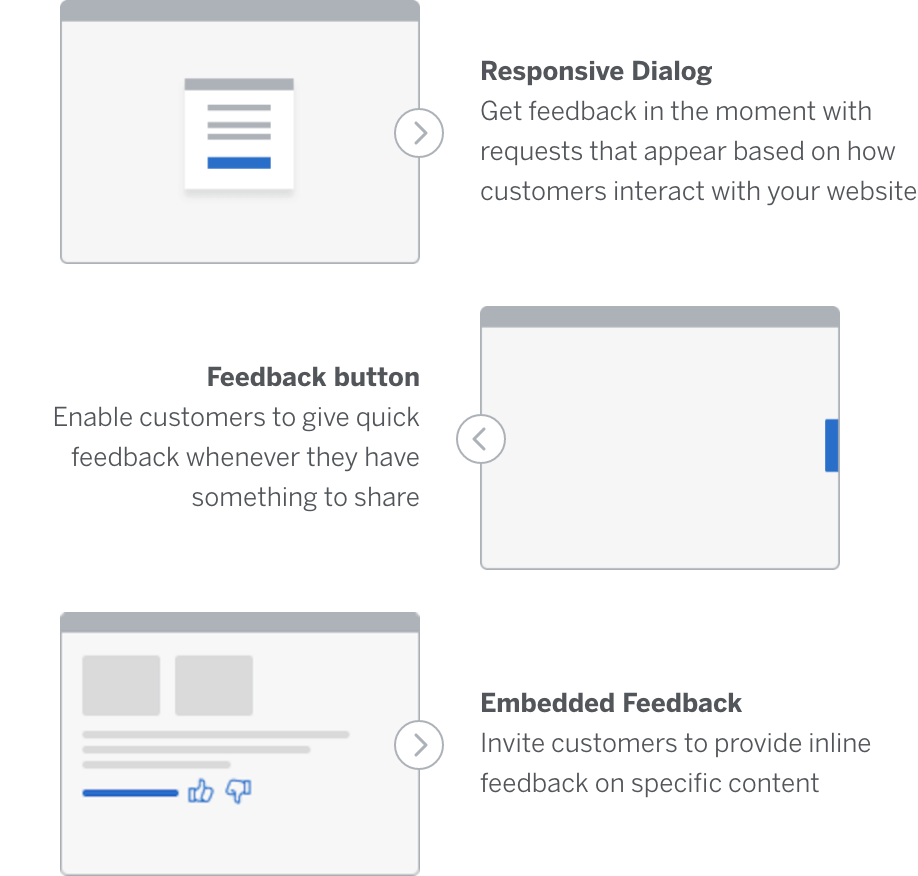 Simple and easy to use
Go from feedback to action faster
Easily design, and launch your Digital CX program with Guided Intercept Authoring—a step-by-step guide that walks you through the process from start to finish:
Take action in minutes with feedback buttons and listening posts you can deploy quickly and simply
Reduce your reliance on vendors and customer support to get the job done, and quickly launch and adjust your own digital CX program in a few, simple steps.
Improve response rates, gather more feedback, and get better recommendations on the actions to take to improve the digital customer experience.
Learn More
Intelligent targeting. Smarter Decisions.
Target the right customers at the right time with precision targeting, and give your experience data vital context so you can understand the sentiment and attitudes behind customer behavior.
Customise your targeting with a rich set of variables to choose from, and integrate your data into the analytics platforms your teams are already using including Adobe Analytics, Google Analytics, FullStory, Quantum Metric and more.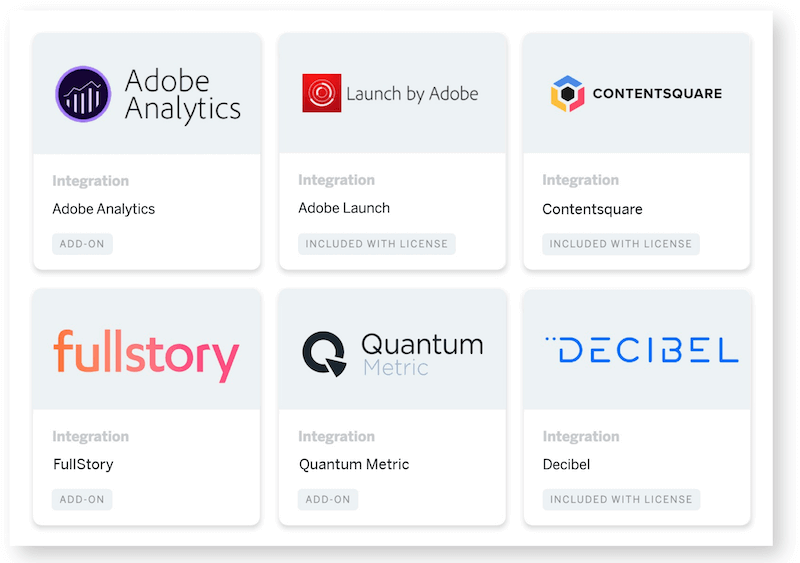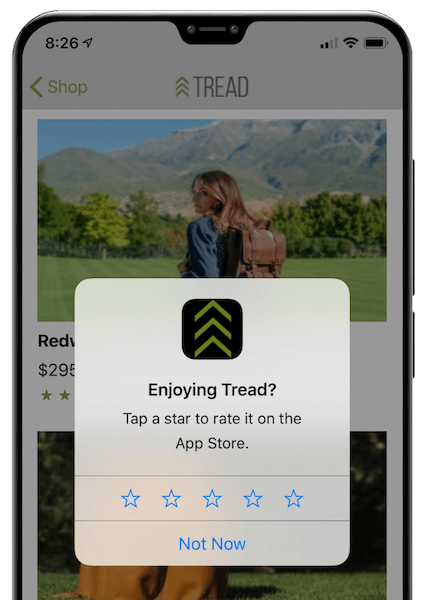 Optimize the mobile-app experience
Keep a pulse on your brand reputation with constant monitoring and analysis of your App Store reviews. Send recommended solutions generated from key insights to your team, so they can take actions that will improve the in-app experience and boost app store ratings.
Ready to see how Qualtrics can improve your digital CX?
Expert-designed. Straight out of the box.
Build a world-class digital CX program on the most powerful customer experience platform, with minimal set-up required.
Customised for your industry, Customer XM for Digital has relational, transactional and full journey customer experience programs already built into the platform, making it simple and easy for you to understand and act on customer feedback – so you can produce results in no time at all.
Top rated digital CX software