QUALTRICS FOR FINANCIAL SERVICES
Consumer Duty - Requirement and Opportunity for Customer - Centric Leaders
Thursday 2 March 2023 // 9.00am // Central Edinburgh Location
---
This interactive session will include a networking lunch, and opportunities to explore and co-create solutions to upcoming regulatory challenges
Consumer Duty
---
The FCA's upcoming Consumer Duty heralds a major shift in financial services in the UK
Compliance will mean that financial institutions must put customer interests at the heart of their operations. This heightening of the regulatory landscape presents challenges, but also opportunities to leverage experience as a competitive advantage. Leaders will benefit from the stacked wins of greater customer loyalty, coupled with reduced overheads from better management of the regulatory risks that push cost into operations.
But, in the current fiscal environment, how can financial institutions set themselves up for success — all while navigating the headwinds of tighter monetary policy and slowing economic growth?
Don't miss our unique roundtable event, with leading experts and industry peers, where you will learn:


What the new Consumer Duty means for your customer operations


How to articulate value to drive cross-functional, customer-centric change


Key principles for getting Consumer Duty right


How first movers are starting to deploy best practices — including expanded listening posts and Natural Language Understanding — to manage their regulatory burden and delight customers
Speakers
---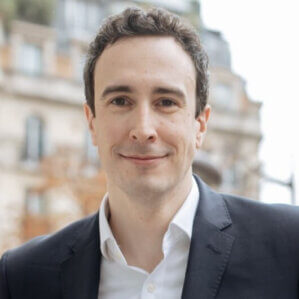 Chris Colley // Global Head of Industry Advisory, Financial Services, Qualtrics
Christopher works with multinational clients to implement strategies to repair, manage and grow profitable businesses. Recognised as one of the UK's top Experience Management (XM) professionals (Customer Experience Magazine), he frequently speaks publicly on XM, and has shared his thoughts on the subject in various well-known publications, including AI Business, Global Banking & Finance Review, Finextra, and Raconteur in The Sunday Times. Prior to joining Qualtrics, Christopher was a foundational member of the digital innovation teams at both PwC and Barclays, where he led customer-centric transformation projects across both retail and wholesale banking.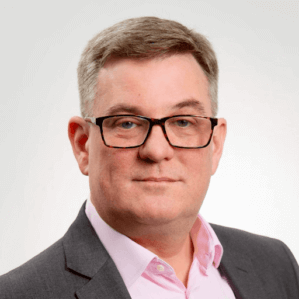 Ian Ody // Director, Financial Services, PwC UK
Ian has spent the last 30+ years working in the financial services industry in client facing roles, risk & compliance and back office technology. Originally specialising in the Wealth sector, Ian has worked for and with retail and private banks, insurance companies, finance firms and asset managers. Over the course of the last few months, Ian has focussed on the new Consumer Duty regulations and the changes they bring to the industry, as well as examining how different technological solutions can aid cost effective, regulation adherence.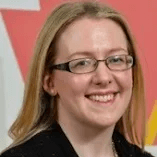 Karen Hutchinson // Senior Manager, PwC Research, PwC UK
Passionate about insight and helping Financial Services firms build stronger customer relationships and enhance their customer and employee experiences. As a market research professional for more than 15 years, Karen is at the forefront of helping firms build world class insight and experience measurement capabilities that support the transformation of their business. Karen is part of 'PwC Research' – PwC's global centre of excellence for primary research and insight. For over 25 years, PwC Research has been trusted to deliver impactful insight for national and international clients that inform strategy, drive performance improvement and support growth.
time
9.00AM – 12:30PM BST
location
Central Edinburgh Location