Qualtrics for Retail
Finding the prescription for conversion and customer loyalty
1 800 CONTACTS increased their reorder rate by 3.8% and their Net Promoter® Score by 13 points in three months.
Read Story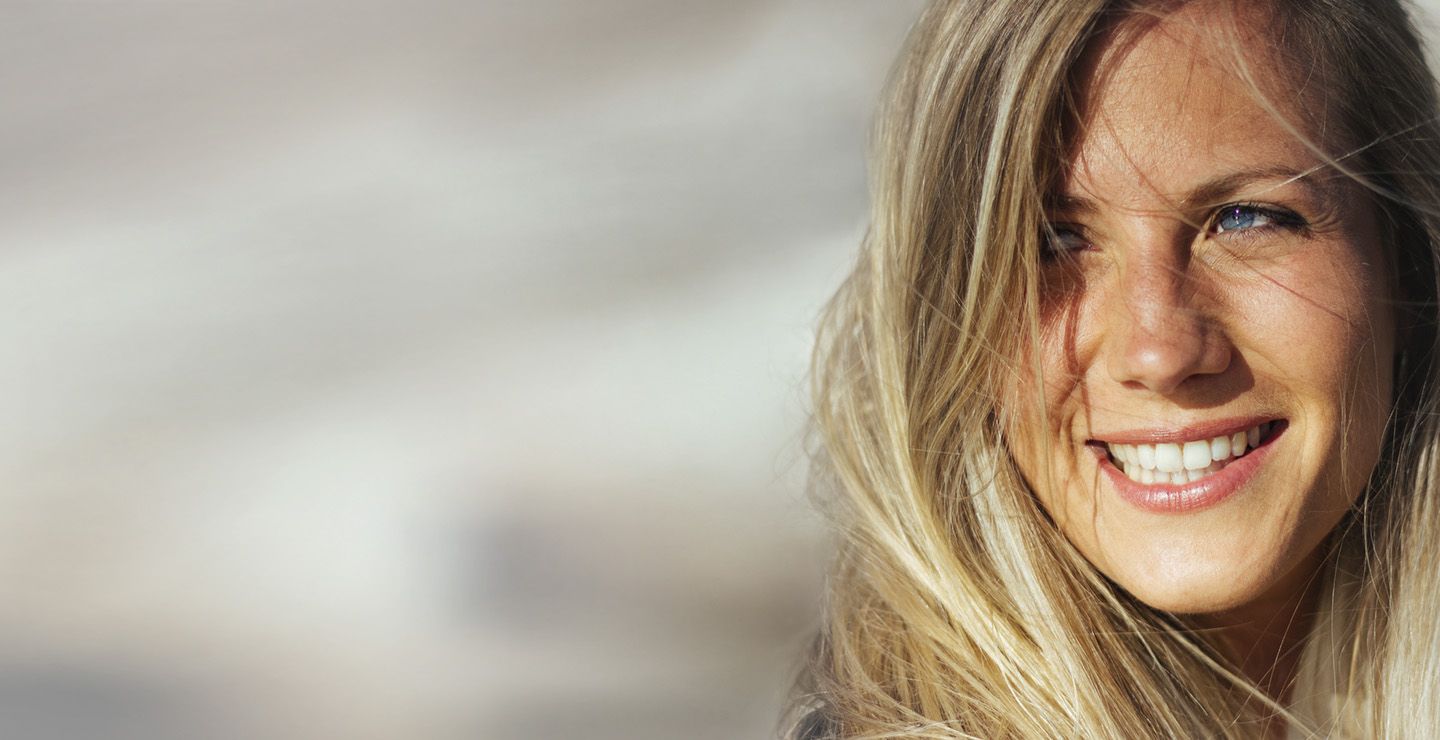 Close
1­-800­-CONTACTS is the world's largest contact lens retailer. When they started using Qualtrics their customer feedback program had been in place for several years, but prior to Qualtrics, they didn't have a way to close the loop and respond to customers' concerns. While in the process of updating their customer experience strategy, the company's leaders decided to pay closer attention to what their 8 million customers were saying in their Voice of the Customer (VoC) program.
In just one example, the contact lens company used Qualtrics to add a simple open - ended question to the end of their customer experience survey: "Is there anything we can do to make your experience better?" As you can imagine, the usual requests came in — easier website navigation, different shipping options, etc. — but from time to time they received comments from a customer asking for something completely unexpected.
One customer wrote in saying, "I could really use a pizza right now." They thought, "Why not?" 1-­800-CONTACTS was able to quickly flag the response and have a pizza delivered within the hour, creating a memorable experience and earning them a customer for life. Another said, "I could use a sugar daddy to pay for my contact lenses." They sent a box of sugar daddy candy instead and the customer loved it. Another mentioned their child was having surgery and, while they didn't ask for anything, 1-­800-CONTACTS sent a comfort blanket. On top of granting these unexpected wishes, the company also started a thank ­you note initiative, sending 10,000 handwritten thank­ you notes to customers each week, many coming from executives.
Qualtrics allowed 1-­800-CONTACTS to take a truly revolutionary approach to the customer experience and made it easy for them to deliver satisfaction. Since revamping their customer experience program, 1-­800-CONTACTS has seen a 3.8 percent increase in product reorders, which translates to more than $135,000 in additional monthly revenue. Their Net Promoter Score has also surged 13 points. Those numbers just show what a little extra customer focus ­and pizza can do.
Customer experience
Delight customers
and they'll come back—
with friends
Post-purchase surveys
Product performance feedback
In-the-moment mobile feedback
Cart abandonment solutions
Targeted promotions
Explore CX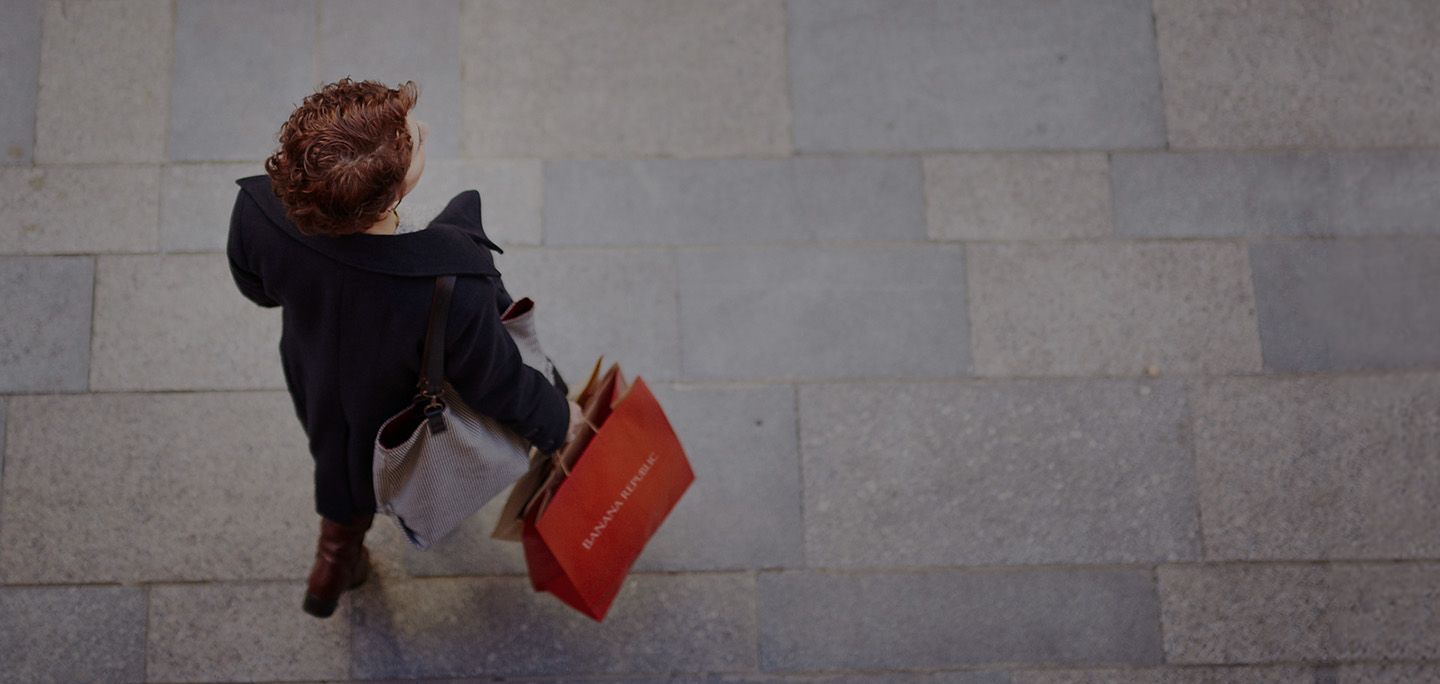 Close
Qualtrics For Customer Experience
Capturing and acting on real-time feedback is critical to creating more promoters, eliminating purchase barriers, increasing cart size, improving purchase frequency, and adding dollars-per-trip.
With Qualtrics, you can deliver targeted promotions, minimize cart abandonment, harmonize your in-store and online experiences, resolve shipping and service issues, and A/B test new web pages, promotions, and experiences.
Qualtrics makes it easier than ever to capture, analyze, and act on the things that matter most to your customers. You'll have the right tools to earn greater loyalty and increase share of wallet.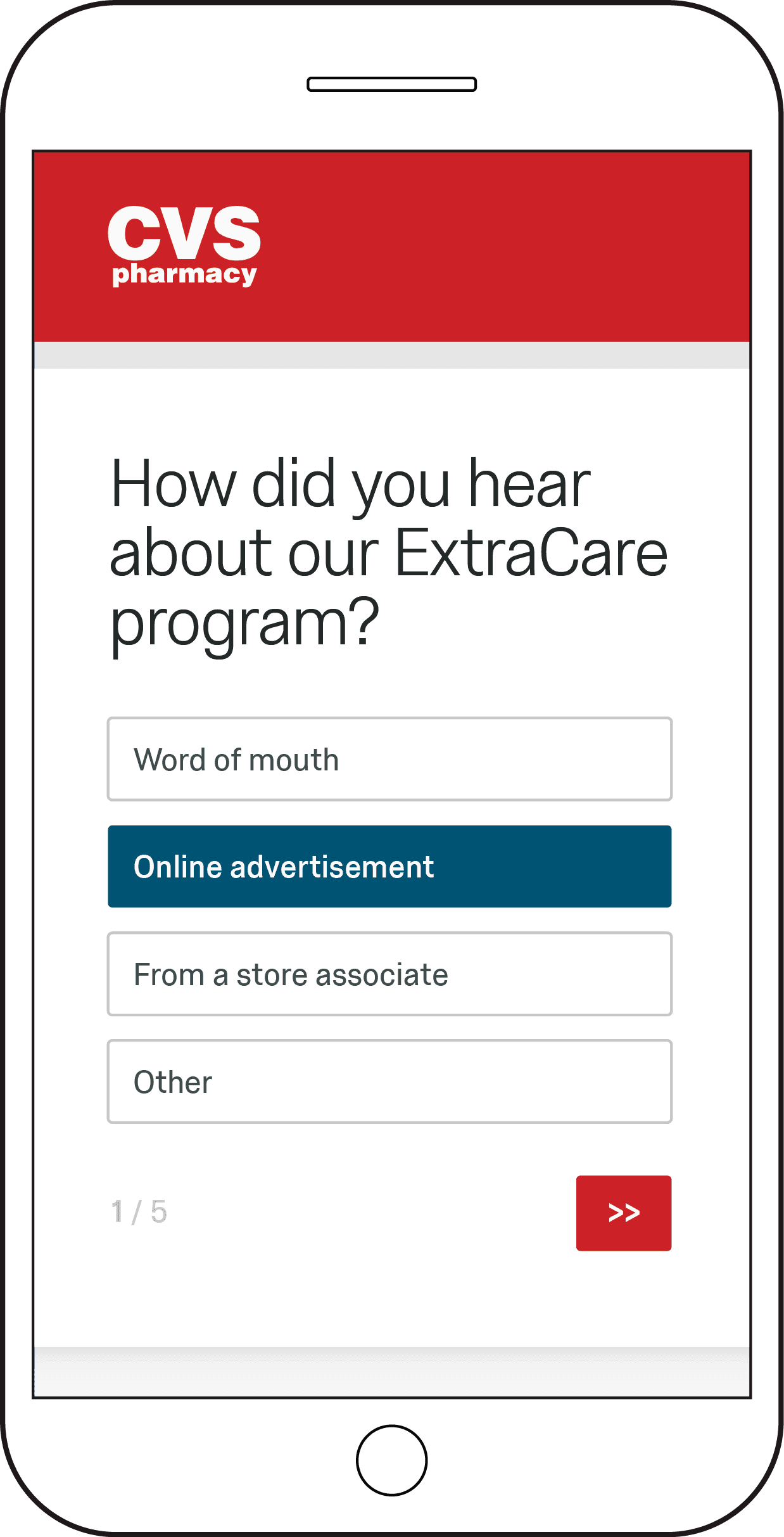 Point of Sale Satisfaction Surveys
Enable automated feedback surveys using your existing POS that capture insights immediately after customers make transactions.
Online to In-Store Conversions
Identify when online visitors are planning to shop in-store and make it easy for them to complete their purchases.
Cart Abandonment Surveys
Engage visitors after they leave to understand why they may have left without completing a purchase, and offer incentives or solutions to encourage a return visit.
Targeted Offers
Cross-sell different products and services during the digital experience based on online behavior and profile criteria, all without the help of your IT department.
Real-Time Experiments
Quickly perform experiments to improve everything from click-through to conversion. Gather insights to make the right decisions.
Case Management
Enable automated tracking of identified service issues and assign them to the right people within your organization.
NPS® (Net Promoter Score)
With Qualtrics' Bain-certified NPS, you can combine in-moment and long-term customer satisfaction feedback to accurately measure and improve customer experience.
Relational & Transactional CSAT
Capture client satisfaction metrics related to individual transactions or overall satisfaction.
Dynamic Dashboards
With dynamic, role-based dashboards and mobile analytics the right people get the real-time data they need.
Native Text Analytics
Built-in text analytics allows you to identify trending topics or key product and service gaps.
Call Center Measurement & Optimization
Improve your call center operations with real-time customer feedback that makes coaching simple and helps you make more informed decisions.
Website Feedback
Allow visitors to give feedback on your website content, holistically or on a page-by-page basis, so you can pinpoint where improvements are needed.
Market Research
Gather real-time insights that turn risky business
into safe bets
Product and concept testing
Shopper segmentation and visitor profiling
Research on customer preferences, from sizes to shipping
Competitive benchmarking
Loyalty program drivers
Explore MR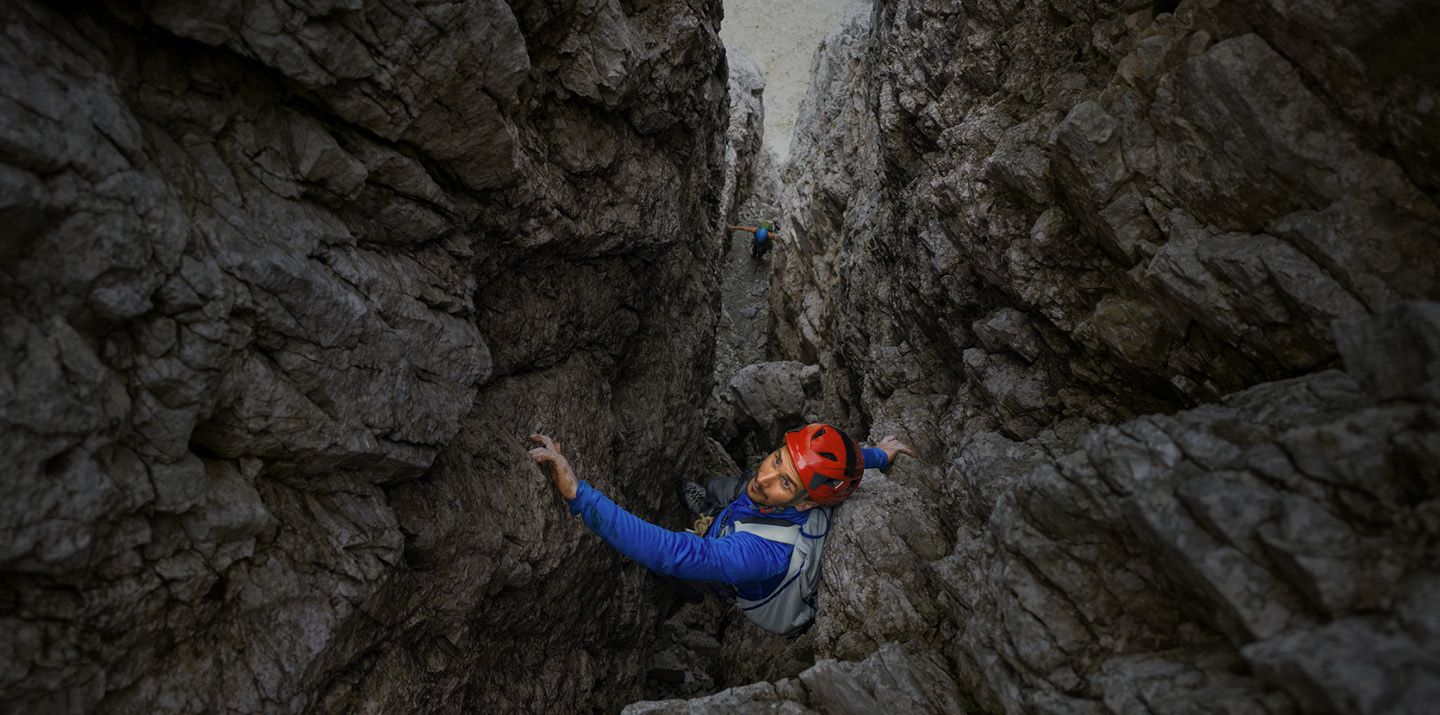 Close
Qualtrics For Market Research
For your business, smarter investments come from understanding and delivering the products and features that will excite customers and make a difference to your bottom line.
Tracking pricing and style trends in your industry, testing the effectiveness of promotional campaigns, and developing products with real-time input from customers are all strategies that help your business grow while avoiding costly missteps.
Qualtrics is the most sophisticated and flexible survey platform on the market. Run research projects as fast as you can think of them and take advantage of endless ways to gain a full understanding of what truly drives value for your customers.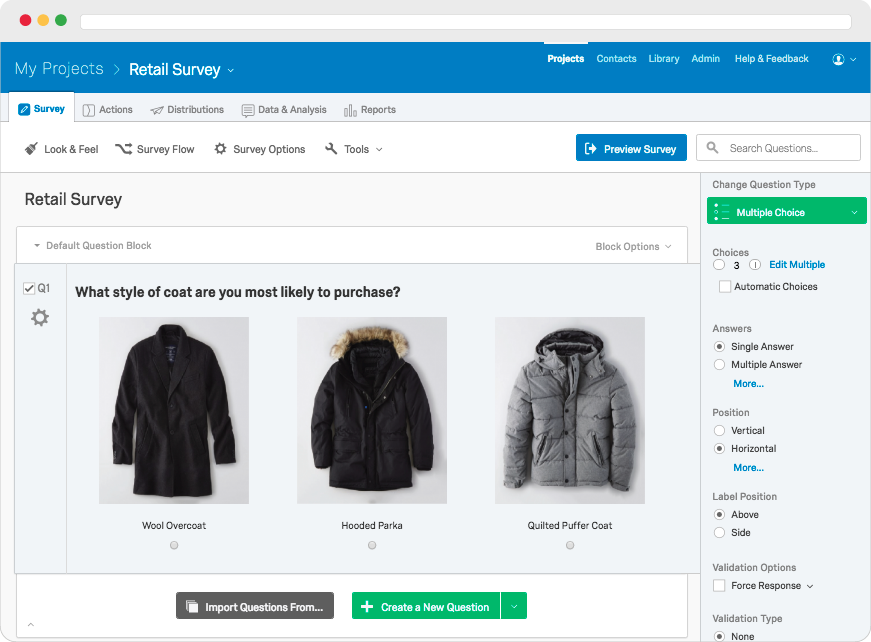 Conjoint Analysis
Understand the value your customers attach to unique products and services offered by your business. Optimize the customer experience without breaking your budget.
Market Segmentation
Track consumer behavior across unique segments. Take action based on the value associated with each customer type.
Purchase Behavior
Take your level of customer understanding beyond "who is buying" to truly understand "why they are buying." Dive into the lifestyle, behaviors, and habits that influence customer purchase decisions.
Competitive Benchmarking
Put everything into perspective by gaining an understanding of where you stand in relation to your competitors. Capitalize on key business differentiators and identify gaps in products and services.
A/B Testing
Test new products, styles, experiences, promotions, or features to quickly understand how they can positively affect the customer experience across the entire journey and through every channel.
New Product Development & Pricing
Gather customer feedback on new products and services early in the development cycle to save time and money.
Brand Tracking
Easily track brand perceptions and awareness. Capitalize on strengths while addressing weaknesses.
Industry Trends
Where is your industry headed? Monitor industry and market trends to keep your company ahead of the curve.
Omnichannel Behavior
Understanding what, where, and why your customers are buying can enable you to understand how to better meet their needs and attract additional business.
Ad Testing
How does ad content influence the way customers perceive your brand and/or encourage purchases? Answer these questions and more by conducting in-depth ad testing across key customer segments online and direct.
Mobile Experience Optimization
Understand how customers are experiencing your mobile site and apps and make improvements based on customer feedback.
Panel Building
Turn shoppers on your website into new research panel members. Test new product concepts, get feedback on customer preferences, conduct website usability testing, and more.
Employee Insights
When employees
become promoters
so do customers
Employee engagement
Employee 360 reviews
Onboarding & training feedback
Exit insights
Explore EI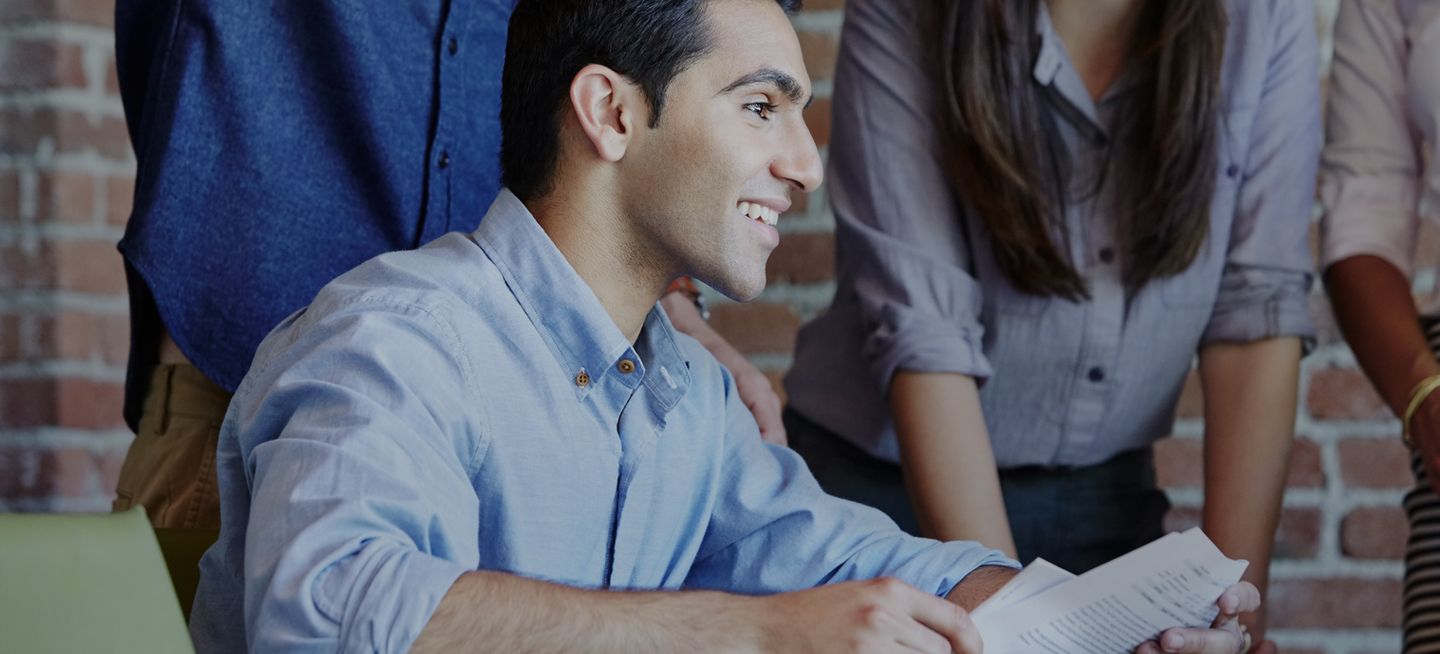 Close
Qualtrics For Employee Insights
Whether they work in stores, warehouses, or corporate offices, your employees are your company's most valuable asset. Empower them to go above and beyond for your customers. Ensuring that employees' goals are linked to steps in the customer journey shows them that their contributions matter. Also, recruiting constant feedback on your training and incentives helps you develop competitive programs that position you as an employer of choice.
Qualtrics puts powerful tools in your hands to ensure you attract and keep the people who deliver the best experience and the highest-quality products for your customers.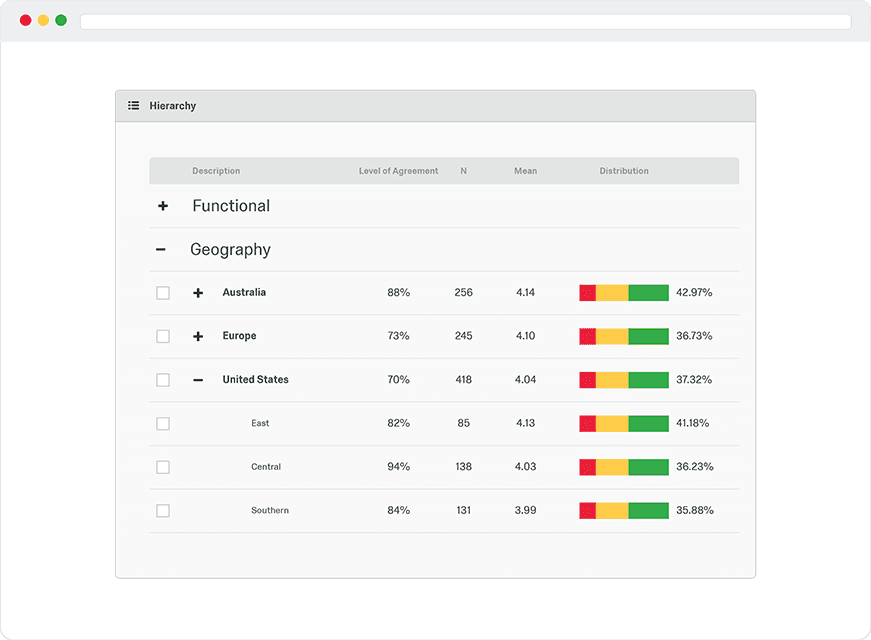 Employee 360 Reviews
Customizable 360 reviews provide additional perspective for understanding how employees are contributing to their teams.
Employee Engagement
Discover what truly motivates your employees so you can improve and grow your business from the inside-out.
Engagement Drivers
Identify what drives engagement across your organization, from executives to sales associates.
OnBoarding Improvement
Find out how to improve and tailor the onboarding process so every employee can hit the ground running.
Exit Insights
Discover why employees leave and pinpoint areas for improvement to help you retain and build a stronger workforce.
Post-Training Surveys
Immediately gather participant feedback and make fast, data-driven changes to your programs.
The Big Picture.
Now showing on one platform.
Welcome to the future of Insights
Customer Experience
Build greater brand loyalty by asking about your customers' experiences and acting on their feedback.
Employee Insights
Happy employees create happy customers. Identify the drivers of employee engagement and satisfaction to drive positive customer interactions.
Market Research
Thoroughly understand your market and deliver ahead of customer expectations.