Become the brand other brands want to be
Iconic brands aren't born; they're made. By taking a dynamic approach to brand experience management, you can grow market share, improve profits and efficiencies and build lasting relationships with your customers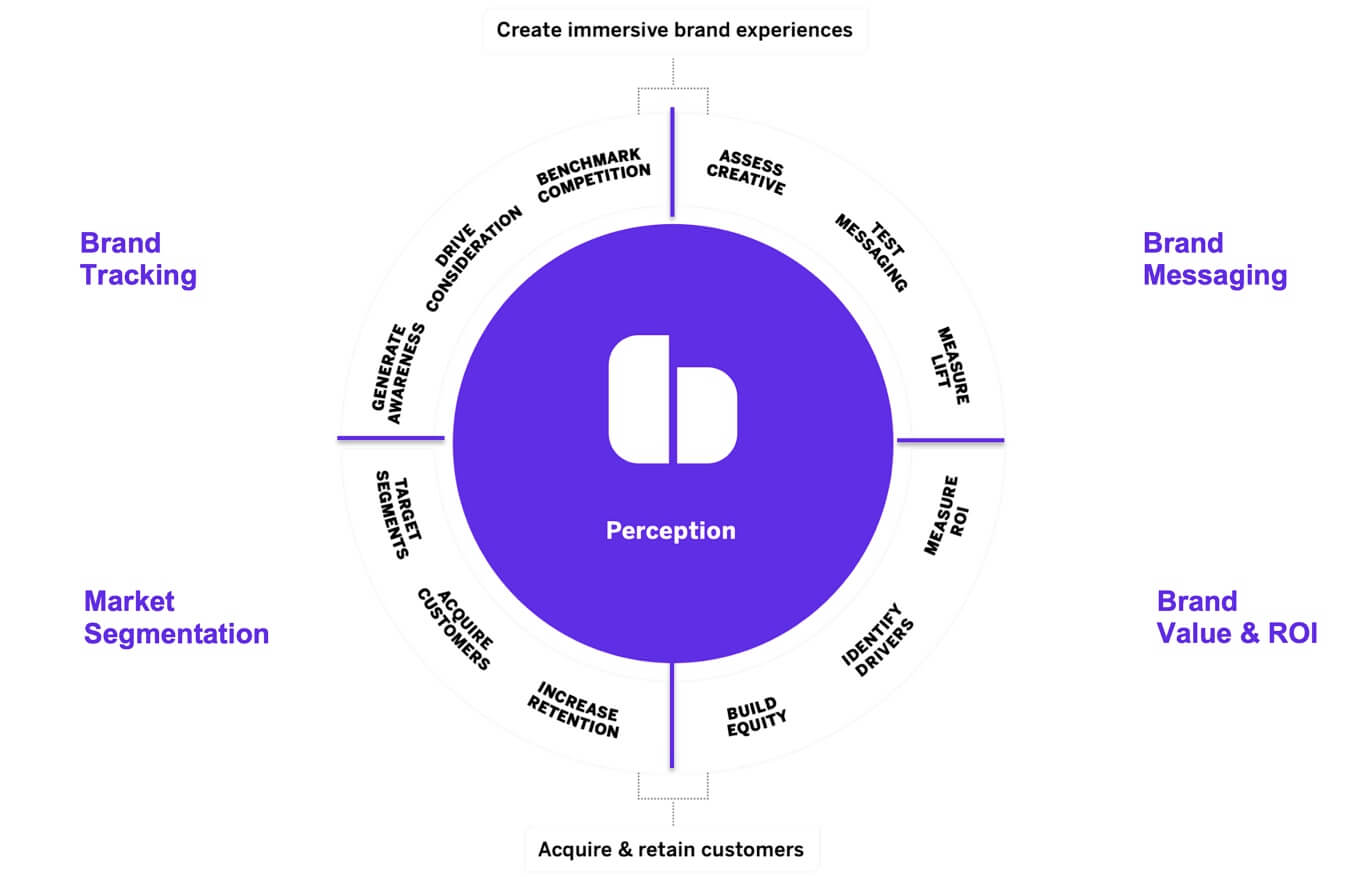 Trusted by over 11,000 of the world's leading brands
and 99 of the top 100 business schools
---
Keep your finger on the pulse of your brand's health
Track brand awareness and key attributes that drive consumers to your brand and help predict preference and loyalty.
Effectively gauge brand equity to inform and refine brand positioning, messaging, and marketing effectiveness.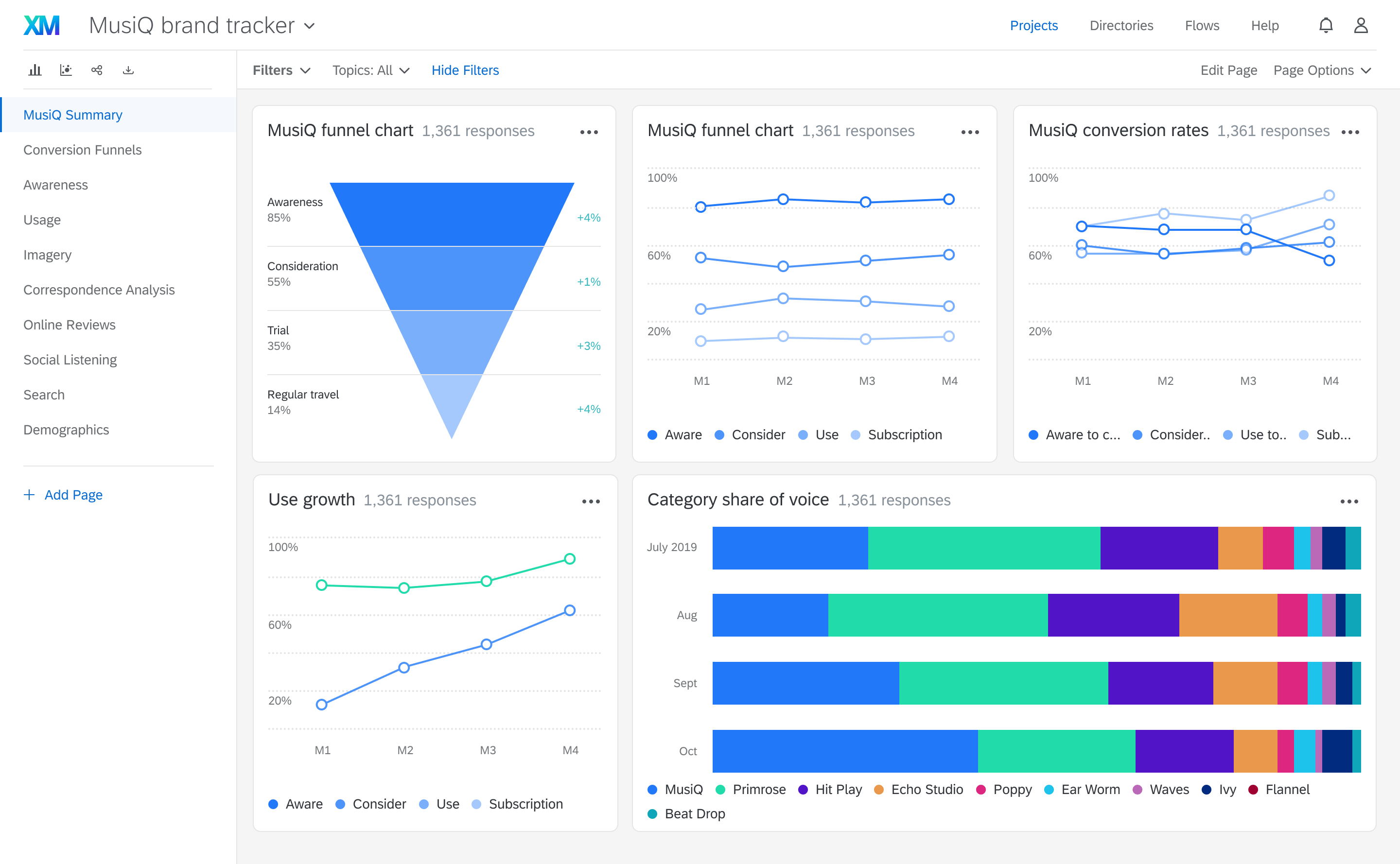 All your brand's vital signs. All in one place.
Track every data point that matters from market trends to competitor analysis, brand awareness, and more. We make it easy to see all your data over time so you know exactly where to focus your attention to grow your brand.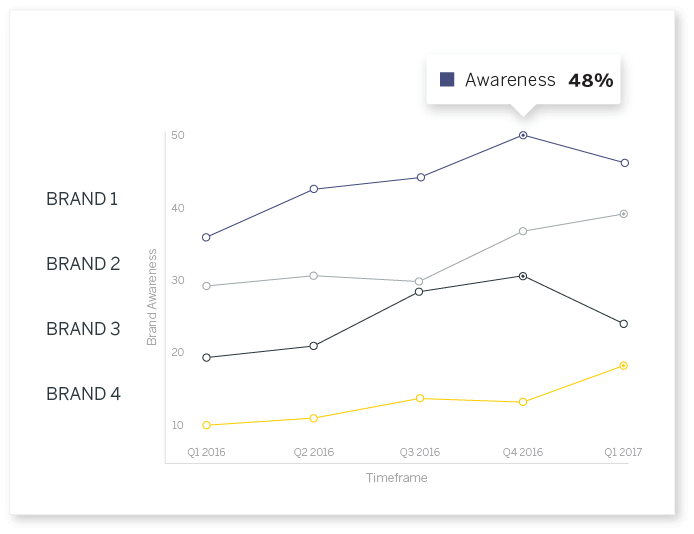 Instant
Launch expert-designed brand studies in minutes.
Embedded
Connect real-time brand insights to your data, your people, and your processes.
Adaptable
Quickly and easily customise your brand studies and see your results in real-time.
Your brand research. Managed by our experts.
Don't have an in-house team of researchers? Our Research Services team is on hand to help. Our experts will take care of everything from designing your study to finding the respondents, fielding it and reporting back. So all you need to do is sit back and wait for the insights to roll in.
Marketing decisions with impact
Launch new campaigns with complete confidence by testing your ads with the right customer segments. Understand what's working (and what's not) so you can optimise your campaign before it's in market.

Understand your market, brand performance, and competitors like never before
---
Detect emerging trends and changing sentiment that could impact your brand as it happens.
Track brand associations relative to competitors to identify the impact of communications, marketing efforts, or product releases on consumer perceptions
Capture real-time insights from every touchpoint – from communications to customer experiences – so you can understand which matter most to your brand and take action.
Get to faster, better decisions with real-time insights delivered in dynamically updated dashboards.
Share insights across the organization with powerful visualizations for making sense of what matters most to your brand
Advanced analytics and intelligence – built directly into the platform – enable you to perform sophisticated brand research and access results in hours, not weeks.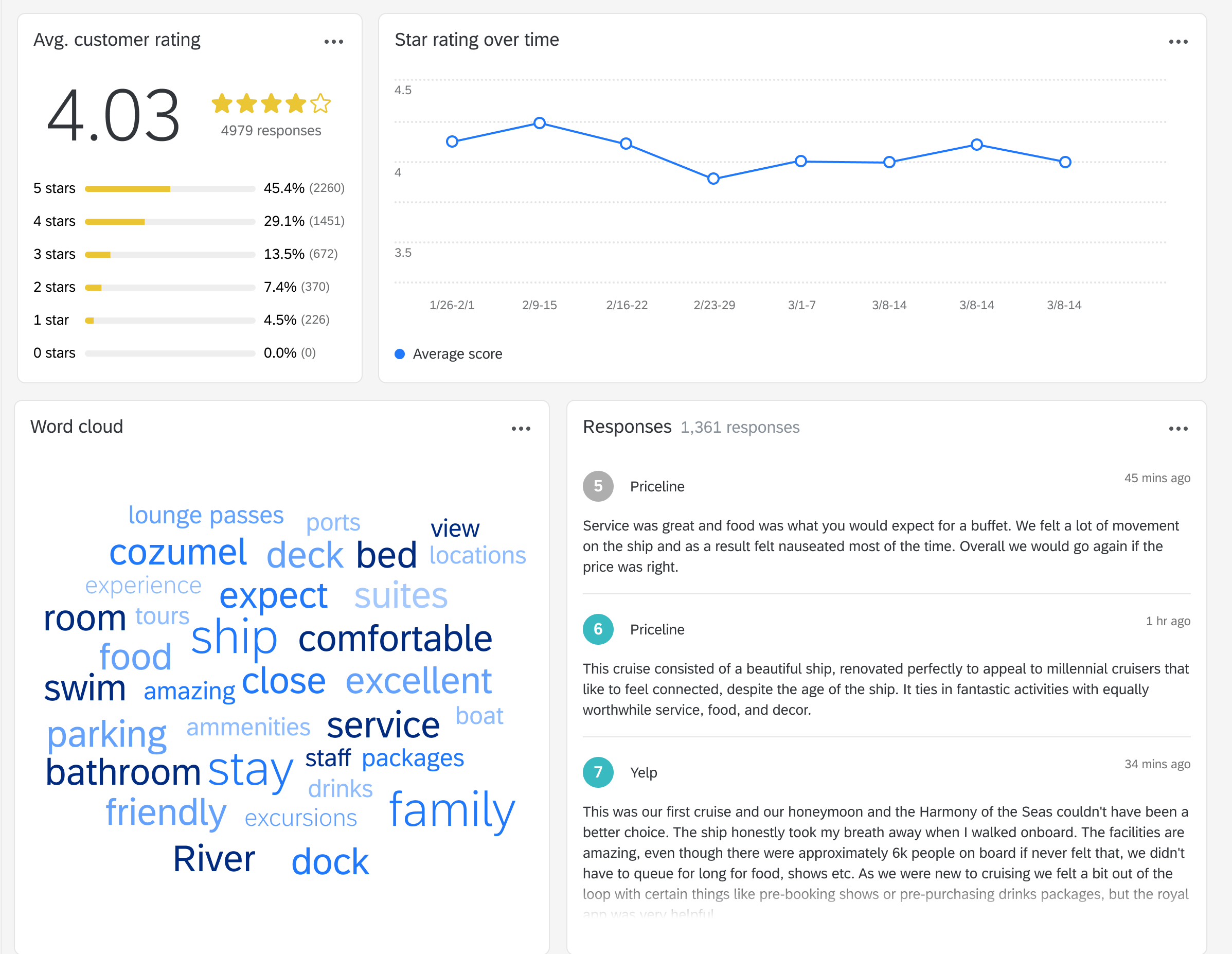 Qualtrics helps us be perfect in what we deliver to consumers

In just 10 weeks Finder lifted brand awareness 23 percent."