Why Live (and Work) in Utah?
---
When we first opened our headquarters in Provo, hardly anyone thought of Utah as a startup hotbed. Today, we're proud to be part of the thriving "Silicon Slopes" scene. And it's no surprise tech companies — and their employees — are flocking to the state. Utah offers stunning scenery, year-round outdoor adventures, and lively nightlife (yes, really!) plus a cost of living that's a fraction of that "other" Silicon city.
---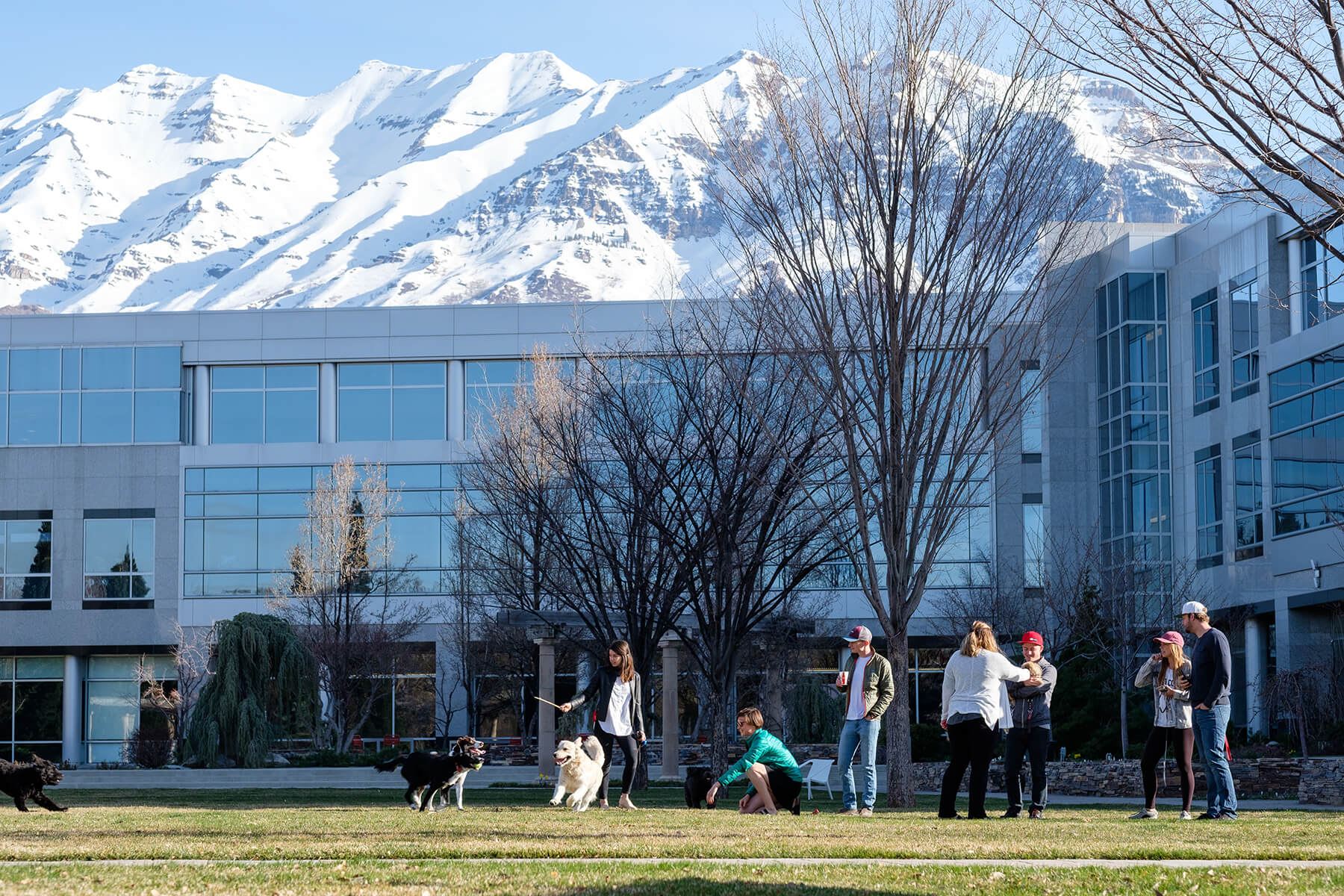 We asked Qualtrics employees what they love about the state
"
No matter what you like to do outside of work — whether it's going for a swim, going for a run, going for a hike, or barhopping — it's available here.
" — Nancy Le, Research Consultant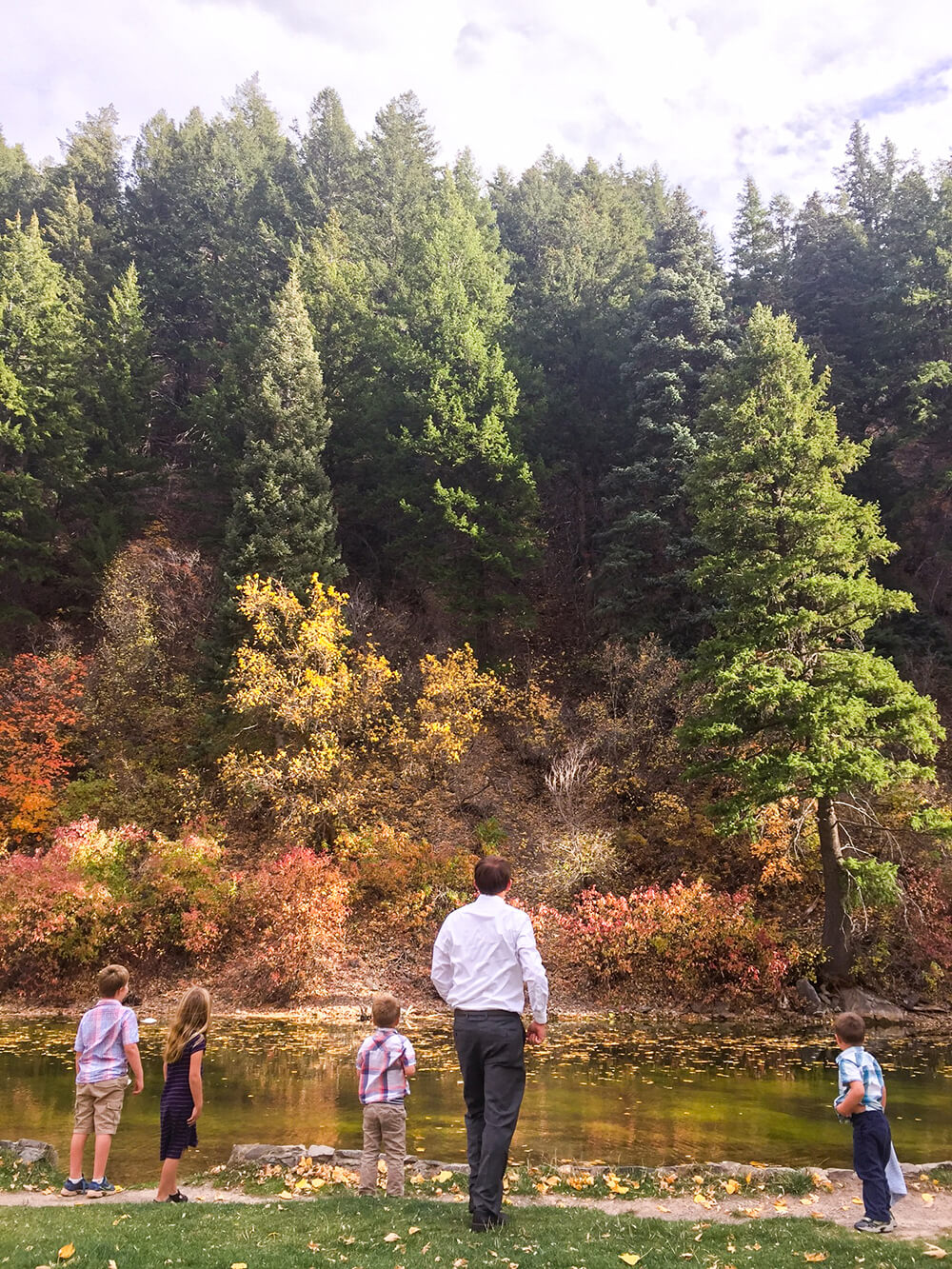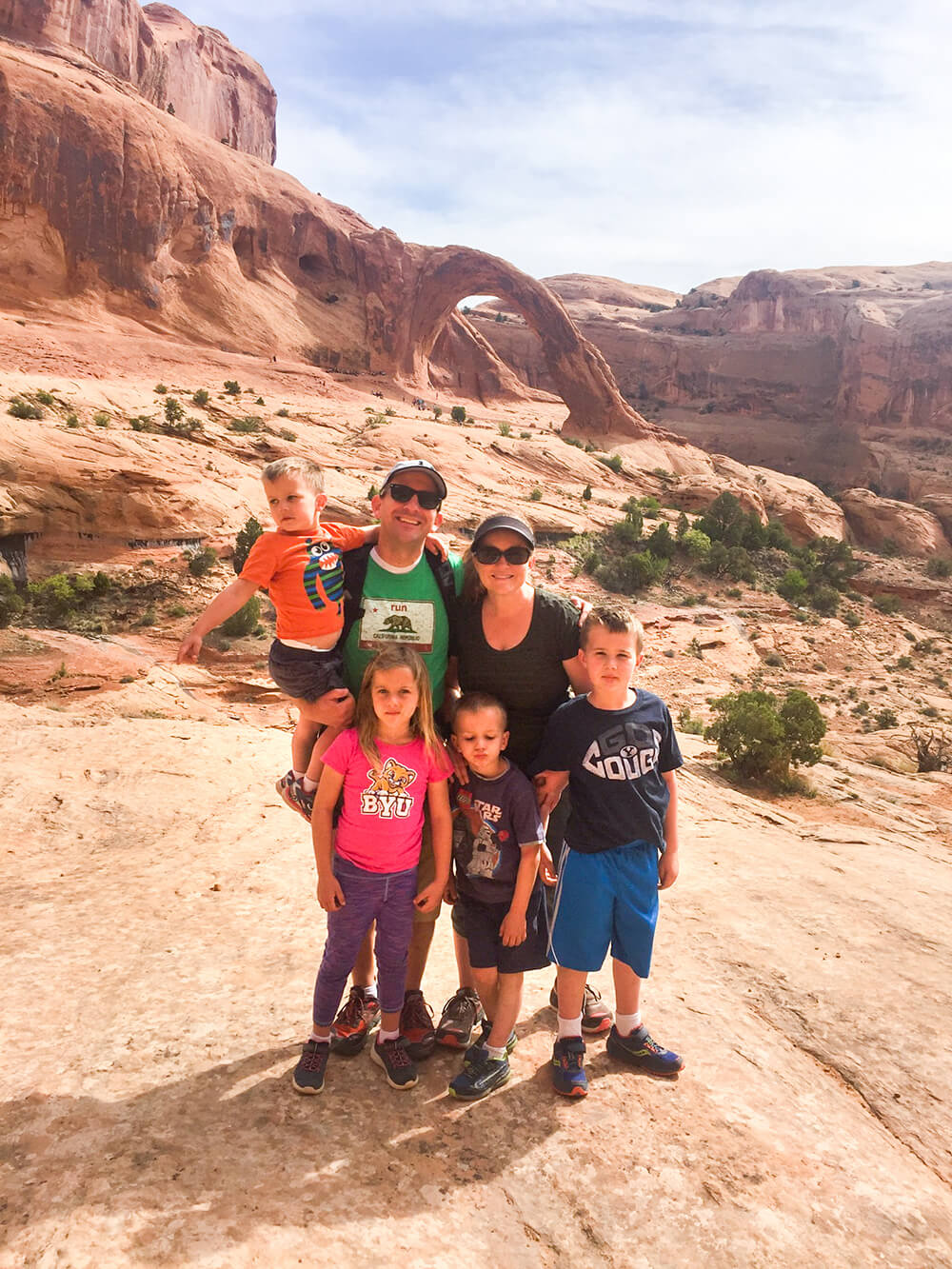 "It was a difficult decision to move from San Diego because we loved it so much, but we found so many fun, family-friendly activities here."
"I love the freedom my children have here."
"We have a big rock in our front yard that's the gathering place for all the neighborhood kids."
"I've been pleasantly surprised by the diversity in my neighborhood."
"There are a lot of transplants from around the country, and my kids are in a Chinese immersion program."
–Erin Goodsell, Senior Corporate Counsel, Litigation and IP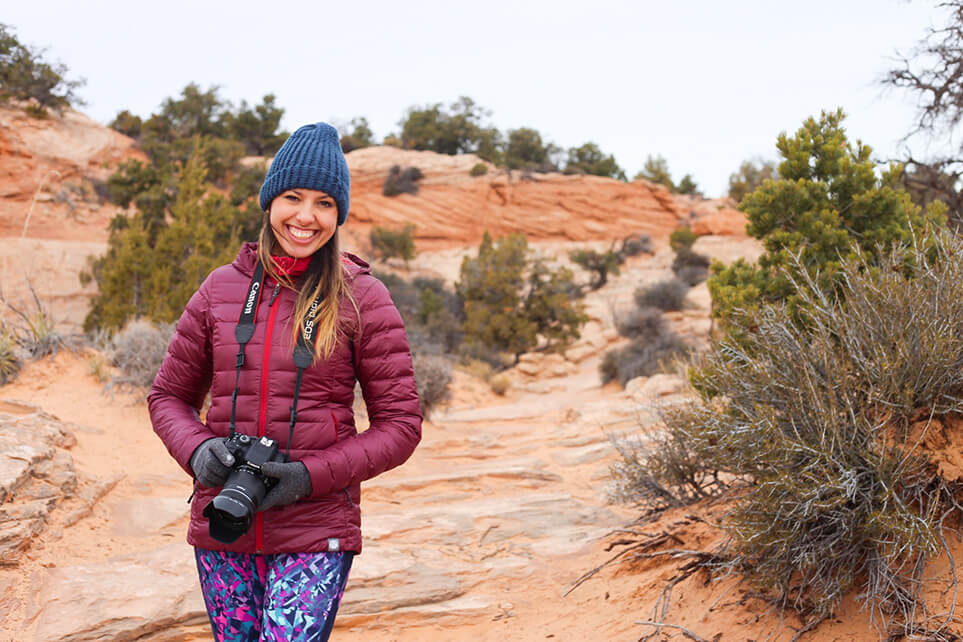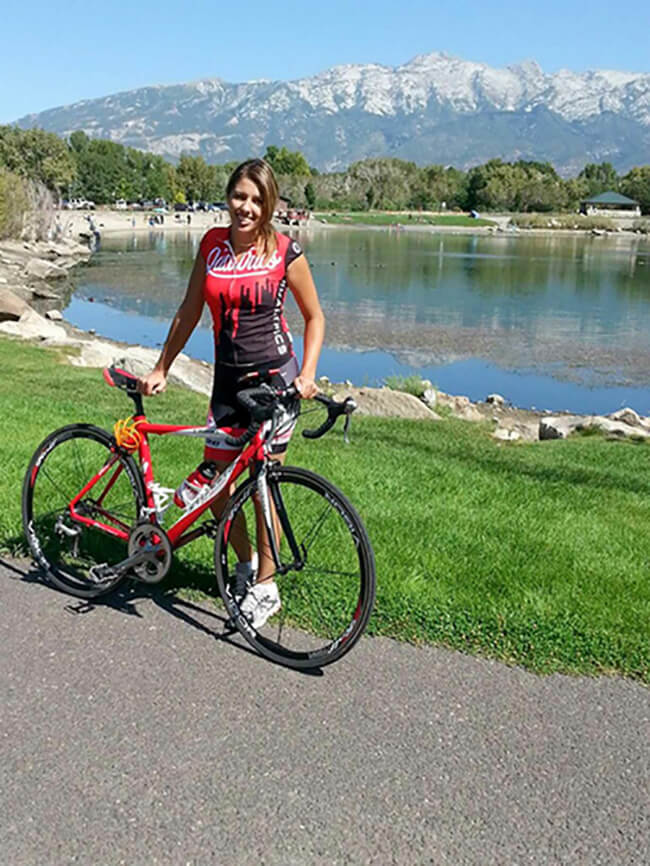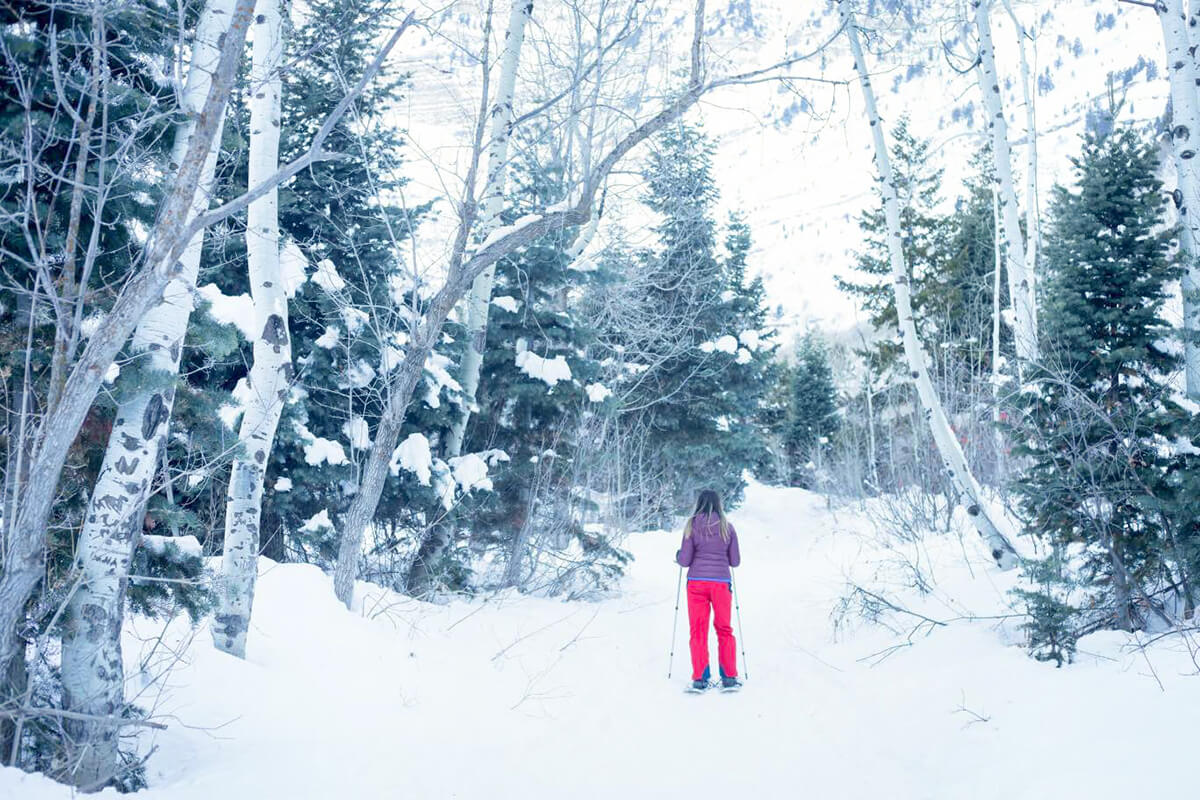 "I grew up in Sao Paulo, Brazil, one of the biggest cities in the world and a true concrete jungle. I loved everything about it: the malls, the museums, the theaters, the plays."
"When I came to Utah, I discovered something completely new — the outdoors and the magic in them."
"I have discovered new hobbies that I would have never experienced otherwise and, through them, I feel that I've discovered myself. The best part is that I don't have to give up my love for the city. I am never more than an hour away from my next big adventure. It would be hard to take me away from this amazing state."
–Thais Nigri, Voice of the Customer/NPS Specialist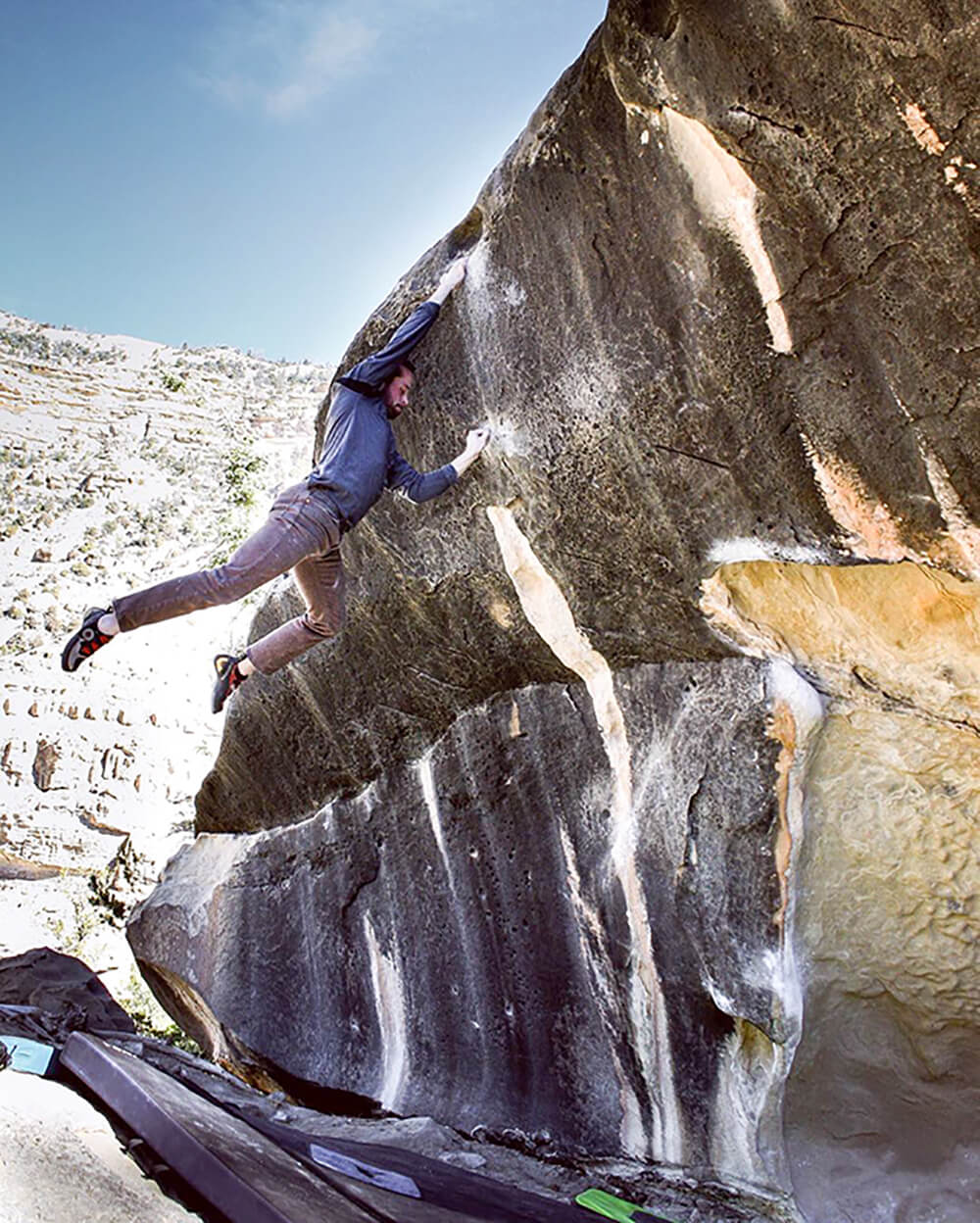 "Before I moved to Utah, I'd never rock climbed before. I thought it was just something grizzled old men or Boy Scouts did."
"After moving here, I found a fun, welcoming community of people who loved the outdoors and found personal expression through climbing."
"This photo is from Joe's Valley, one of Utah's many world-class climbing destinations. With this beautiful place only an hour from my house, my friends and I come here almost every weekend."
–Kyle Lindsay, Senior Implementation Consultant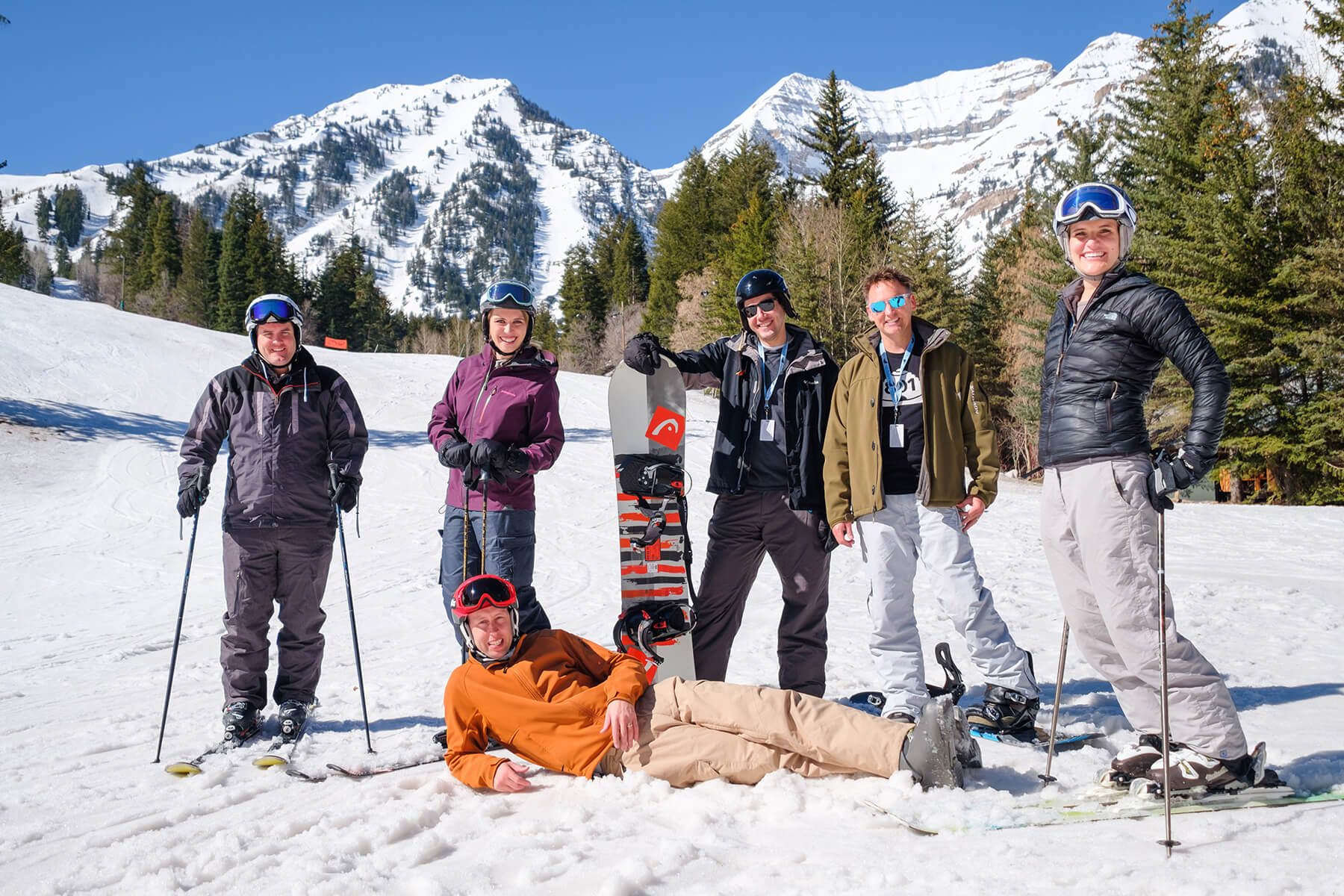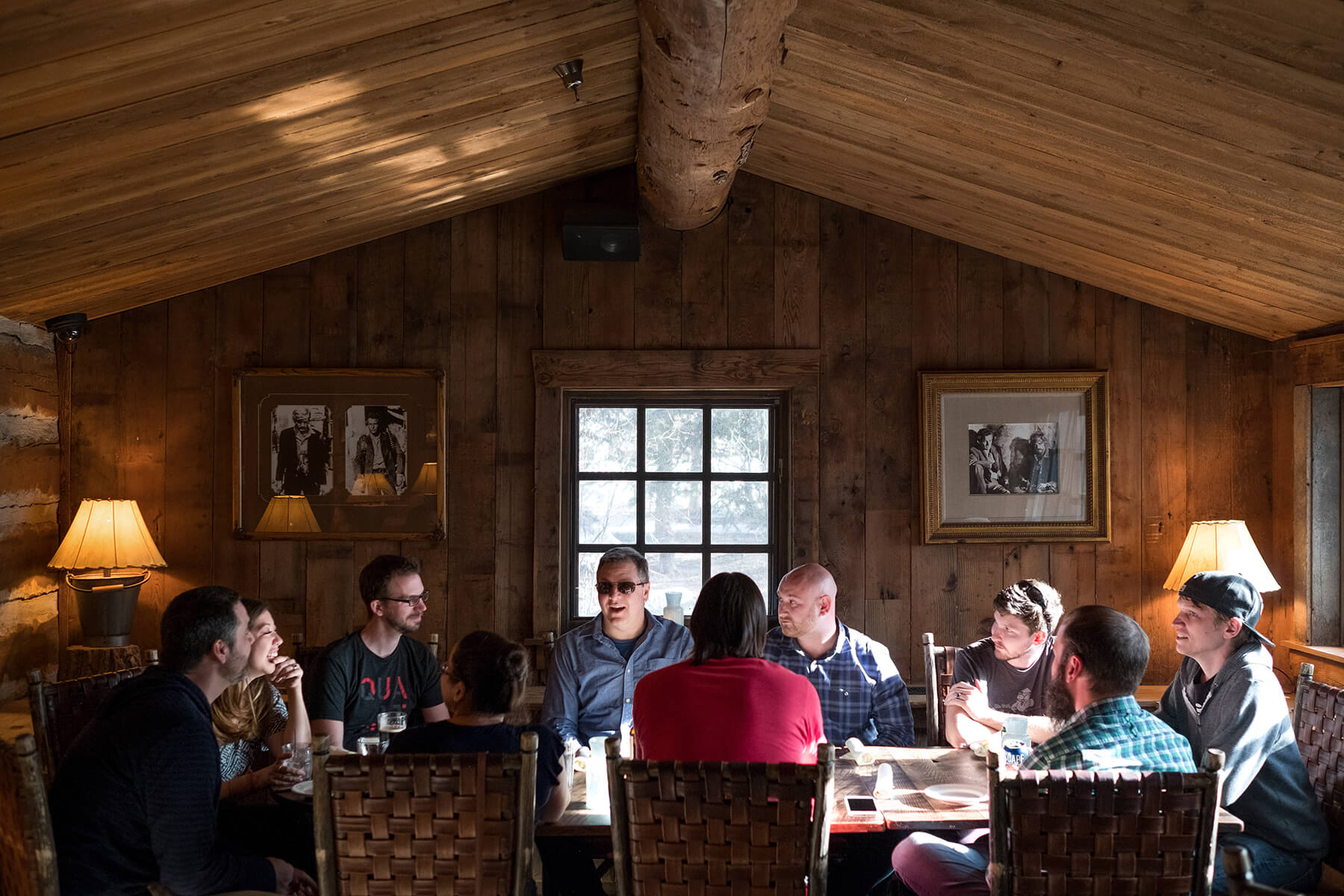 "The first thing I noticed after moving to Utah was that I didn't watch as much TV. I have two young boys and a wife and we're constantly on the go outdoors now. The scenery is just staggeringly beautiful."
"My drive to work feels like I'm in Switzerland."
I also feel like Utah's summers are under-appreciated. Everyone comes here in winter for the powder, but there's also mountain biking, and the fly fishing and boating are phenomenal."
–JJ Trahan, Head of Sales, Account Executives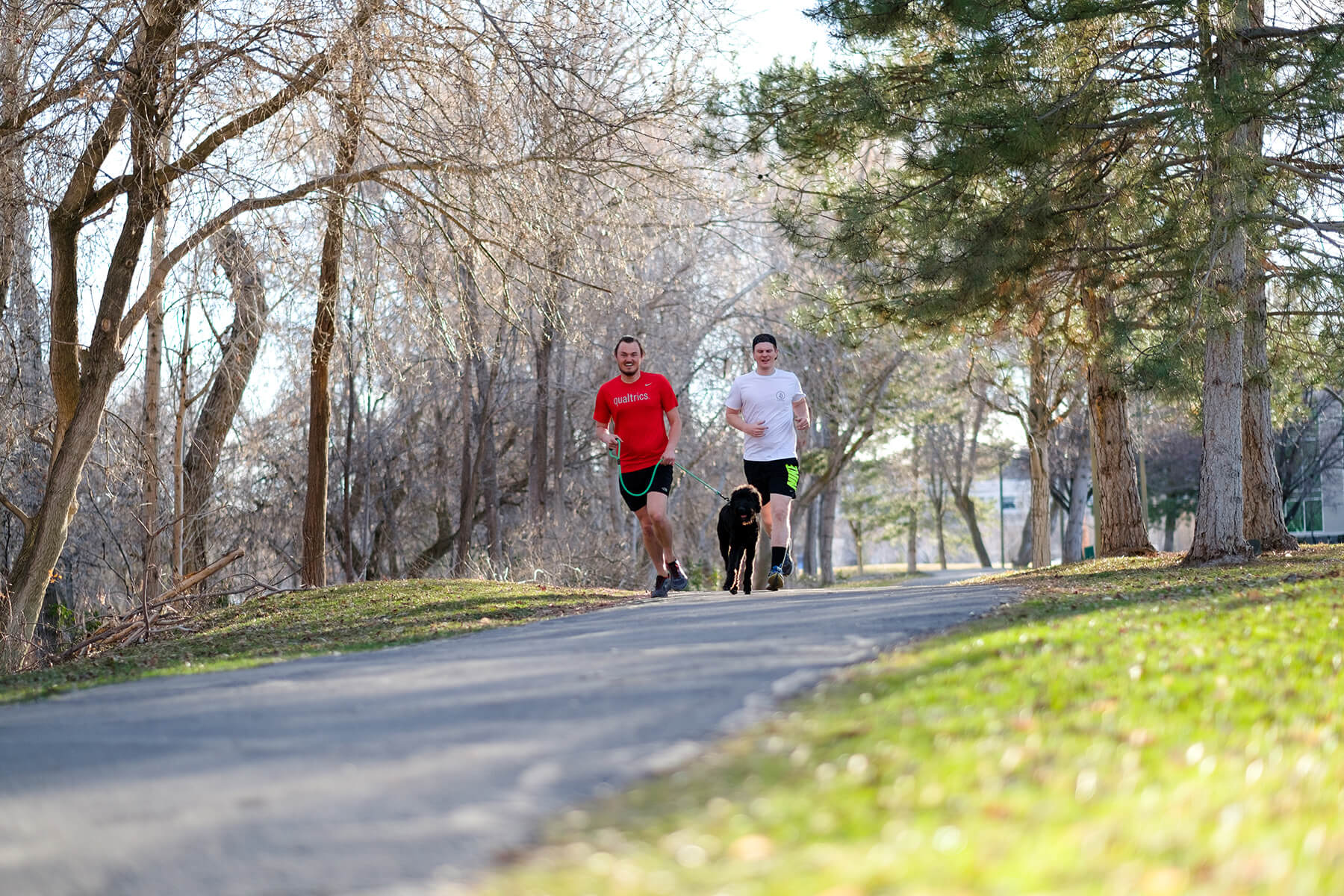 "I was pleasantly surprised to find a thriving tech scene in Utah."
"Utah offers all the benefits of Silicon Valley — easy access to nature, challenging jobs, and interesting culture — but with the bonuses of reasonable housing costs, shorter commutes, and a stronger sense of community."
–Julia Giona, Head of Public Relations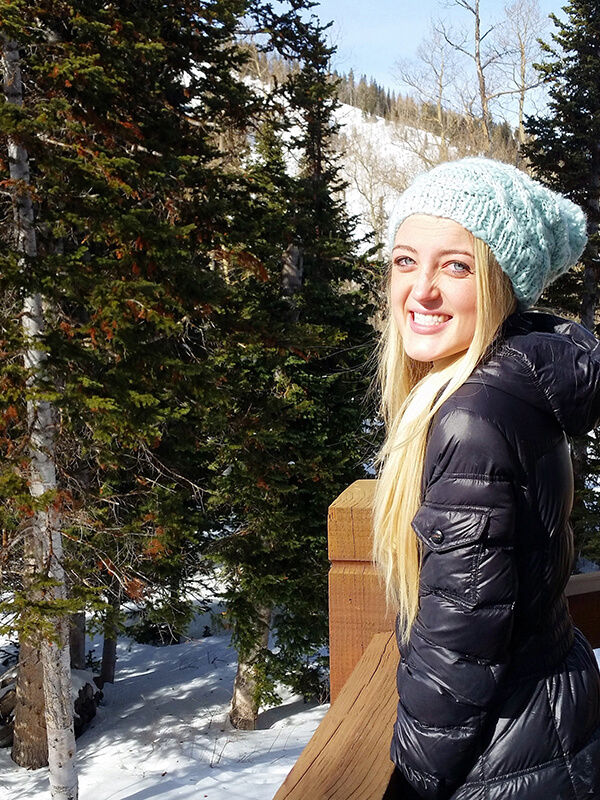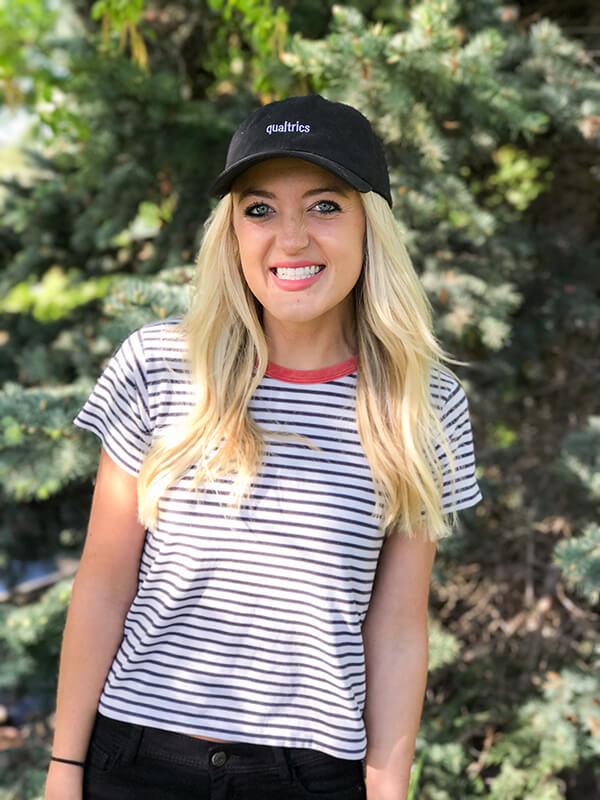 "I originally came to Utah for college, and am thrilled I have had the privilege to stay here for a professional opportunity that I love."
"I love that Utah has such a booming scene for young professionals to grow their careers."
"I am surrounded by intelligent and driven people, many of which are employed by successful tech companies in the area."
–Sydney Walton, Sales Recruiter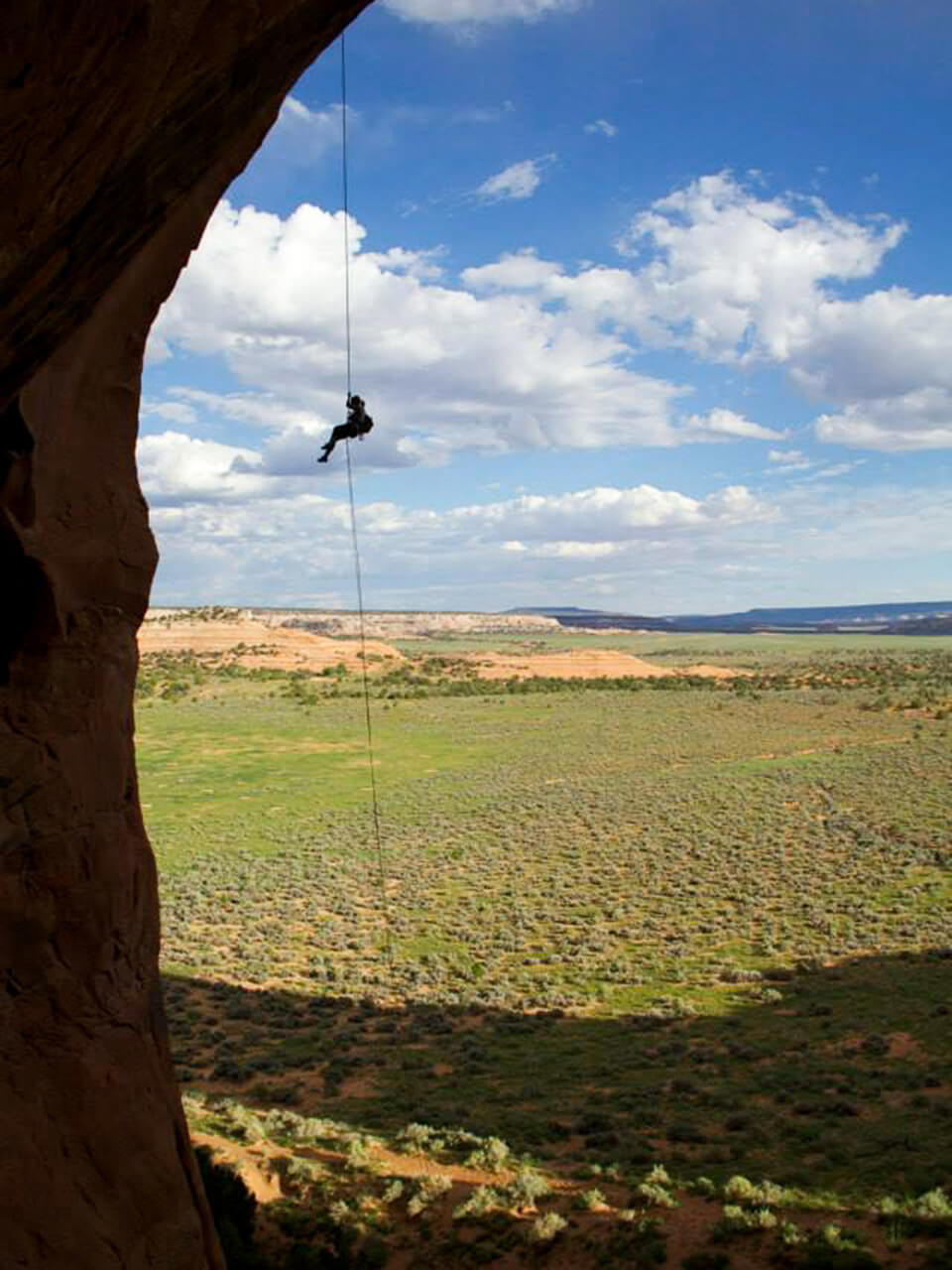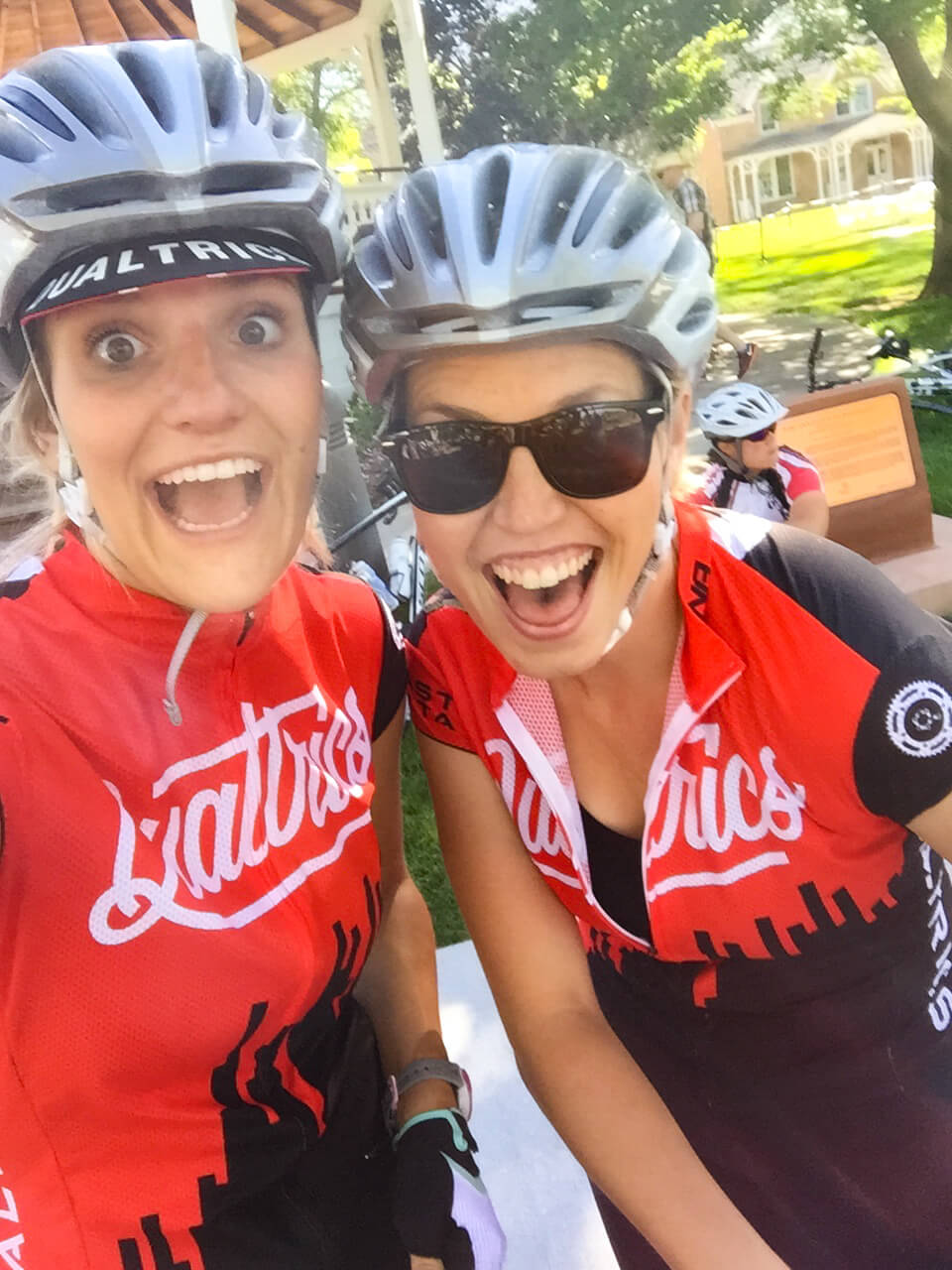 "People are often shocked at how dynamic Utah is."
"They come here expecting a place that's rural and small, only to find that there's an accepting culture, a strong restaurant scene, and plenty to do and see, even if you're not an outdoor junkie."
"I tell people that I can live like I'm in a big city (no joke, I can have warm cookies delivered to my door at 2 a.m. from Chip Cookie in Provo) but I don't have to deal with the the traffic, taxes, and expensive groceries."
–Rachel Barker, Product Marketing Manager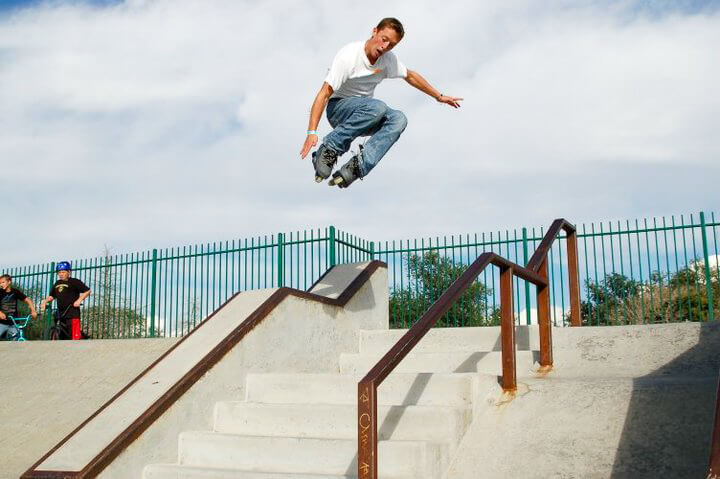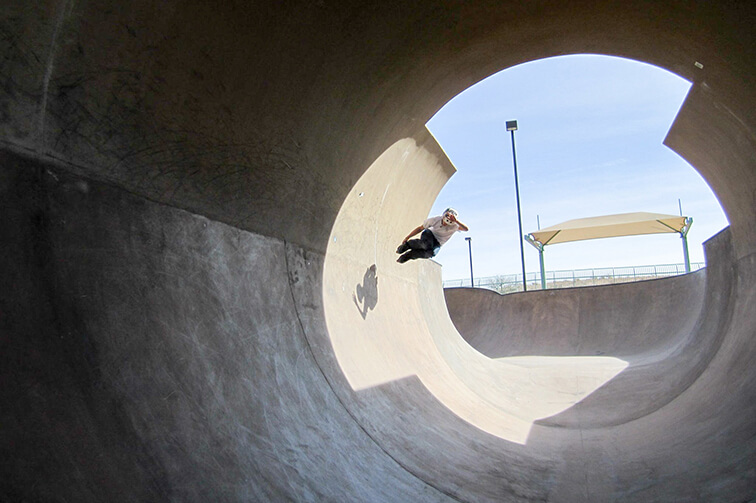 "I love living in Utah because the job market is strong, real estate is affordable, the commute to work is 10 minutes."
"From wakeboarding and rollerblading in the summer to snowboarding in the winter — Utah has it all. I wouldn't want to work or raise a family anywhere else."
–Tyler Hunziker, Corporate Account Executive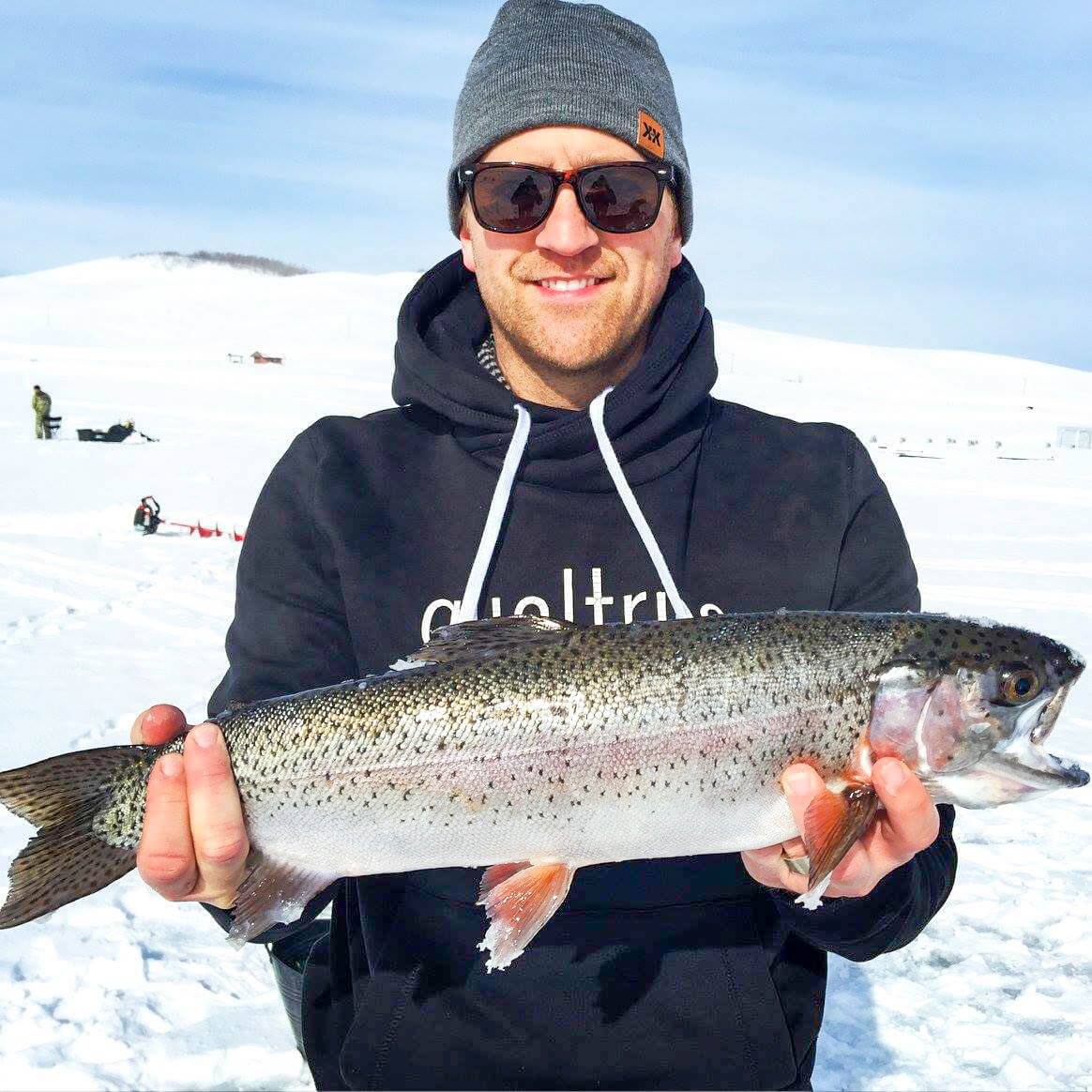 "I moved to Utah because I love the outdoors but had grown tired of the gloominess and constant rain in Seattle."
"Utah is one of the rare places where you can enjoy world-class skiing in the morning and golf 18 holes that afternoon."
"On the morning this photo was taken, the temperature was in the teens as we ventured onto the ice up at Strawberry Reservoir — a Blue Ribbon fishery. After a few hours of amazing fishing, we headed back down the canyon, grilled up some fresh fish for lunch and hit the links for a round of golf in mid-50 degree weather."
–Nathan Price, Enterprise Account Executive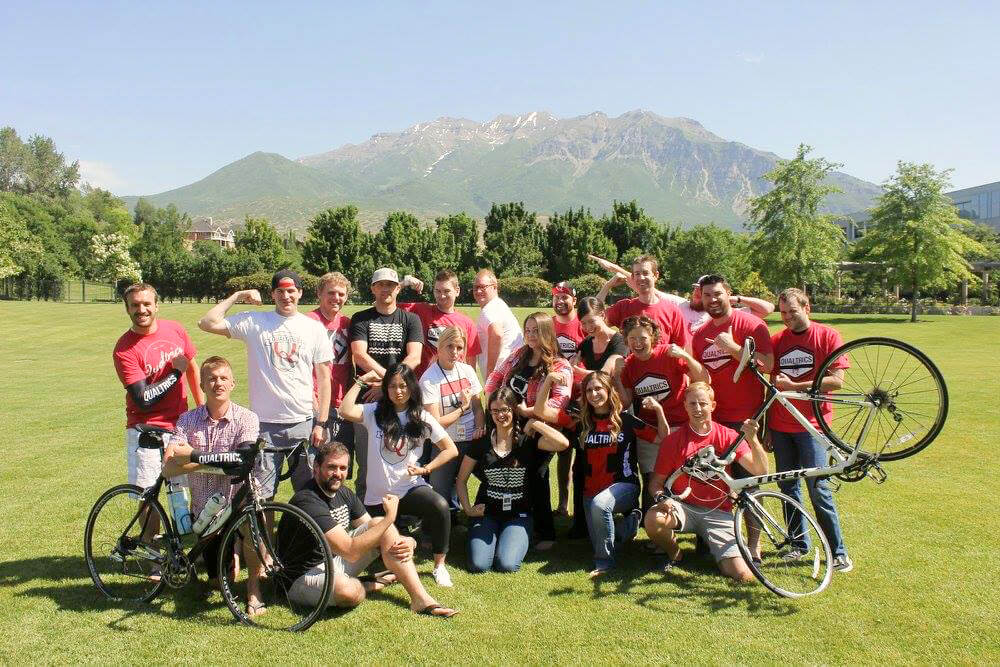 "I chose to live in Utah because of the absolutely amazing fly fishing just minutes from my doorstep."
"I live near the mouth of a canyon and a serene, beautiful fly fishing stream is less than 15 minutes away. Being able to get in a few hours of fishing after a stressful day keeps me sane. You really can't find that anywhere else."
–Landon Orr, IT Manager