Grow
Career growth at Qualtrics: Lindsey, Customer Success Scale Associate
I finished up college with one goal in mind - to recruit for Qualtrics. I didn't apply anywhere else and was lucky enough to land my dream job. Why Qualtrics above all else? You can't fake it. I knew that if I was going to recruit for a company, I needed to genuinely love that company and feel at home walking in the front doors. Then, after a year and a half of recruiting for Qualtrics, I found my next amazing opportunity in Customer Success.
So why is it
still
Qualtrics for you? How has Qualtrics lived up to your expectations? How has it been different?
When COVID hit, I knew there was a chance I could lose my job or be furloughed. My LinkedIn was full of Recruiters out of work, and I needed to swallow the hard truth that I could be next. The People team had a meeting with leadership explaining that instead of being furloughed, we were going to work with another department while hiring was slowed down. Our leaders were invested in us, and it was never more clear than that moment. I started working with the Customer Success department and fell in love with the work. I got to network with multiple CS teams and quickly knew that this was my next career step. When I told my Recruiting manager, his immediate response was "Great! How can I help?" It was an incredibly supportive experience.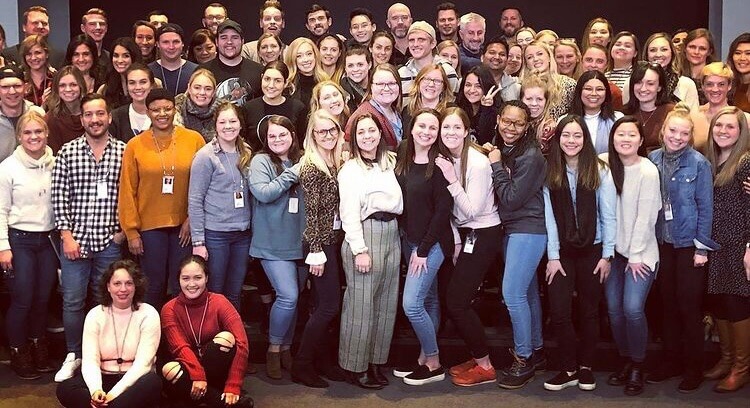 Any tips for someone who is considering a role at Qualtrics? Or advice for someone looking to get into a career like yours? Tips for someone in general?
Invest in a company that invests in you.
You relocated to Utah to work with us, right?
I grew up in Los Angeles and went to college in the Midwest. I was nervous to move out to Utah! I had driven through Salt Lake City a couple of times, but I didn't know the area well by any means. Little did I know that Qualtrics makes the transition easier than even my transition to college! So many people relocate to the Provo office that there is never a relo question that has never been heard before. The recommendations are never-ending because everyone genuinely cares and wants to make the transition as easy as possible. Plus, I met my best friends through Qualtrics!
Salt Lake City itself is a fantastic city to live in right out of college. It's a quickly-growing city with tons to do. I was NOT outdoorsy before living in Utah, but now I hike, camp, and ski! I originally wanted to live in Manhattan post-college, but now that I'm living in Utah, I can't imagine living anywhere without lots of nature access. I've been amazed at how my mental health has thrived in nature and in such a kind, genuine environment. The adventures are endless, the cost of living is great, and the views are insane! Sure you'll have to navigate the state-owned liquor stores, but it's worth it compared to all that Utah has to offer that you can't find anywhere else! 
What's a favorite moment/memory of your time at Qualtrics so far? Or an impactful moment?
When I finally made the announcement to my recruiting team that I was going to move to a new department within Qualtrics, I ended up leaving the meeting early because I was so emotional. My recruiting manager put it perfectly: "You'll have a lot of teams throughout your career, but your first team will always be your family." I told my new manager about that experience and she surprised me with flowers and a note saying how excited she was that I was joining the team. I felt so incredibly appreciated and cared for. At Qualtrics, you are treated as a human being, not just an employee. Qualtrics is truly a second family. 
Qualtrics is growing, and if you're ready to find your "why" at a place like this, you can explore our open opportunities at any time by visiting our career page or by joining our talent community.
| | |
| --- | --- |
| | Lindsey is an alumnus of Indiana University and started her career at Qualtrics. She's known as "The Human Mascot" on her team because she's so enthusiastic. |
See more of the Qualtrics Life on Facebook, Instagram, and Twitter.
Related Articles