XM for Customer Frontlines

Digital

Root out friction in every digital experience, super-charge conversion rates, and optimize digital self-service

Care

Uncover insights from any interaction, deliver AI-powered agent coaching, and reduce cost to serve

Locations

Increase revenue and loyalty with real-time insights and recommendations delivered to teams on the ground

XM for People Teams

Engage

Know how your people feel and empower managers to improve employee engagement, productivity, and retention

Lifecycle

Take action in the moments that matter most along the employee journey and drive bottom line growth

Analytics

Whatever they're are saying, wherever they're saying it, know exactly what's going on with your people

XM for Strategy & Research

Research

Get faster, richer insights with qual and quant tools that make powerful market research available to everyone

User Experience

Run concept tests, pricing studies, prototyping + more with fast, powerful studies designed by UX research experts

Brand

Track your brand performance 24/7 and act quickly to respond to opportunities and challenges in your market

XM Platform

Explore the platform powering Experience Management

Teams

For Digital

For Customer Care

For Human Resources

For Researchers

All Teams

Industries

Healthcare

Education

Financial Services

Government

All Industries

Customer Experience

Employee Experience

Employee Exit Interviews

Net Promoter Score

Voice of Customer

Customer Success Hub

Product Documentation

Training & Certification

Community

XM Institute

About Us

Careers

Partnerships

Marketplace

X4 Summit

The annual gathering of the experience leaders at the world's iconic brands building breakthrough business results, live in Salt Lake City.
FACULTY AND STUDENT EXPERIENCE MANAGEMENT
Improve every education experience, from application to alumni
Now more than ever, experiences matter at every level of education. From understanding how to increase staff retention to uncovering new ways to drive better student outcomes, Experience Management (XM) for Education ensures educational institutions make data-driven decisions that foster a thriving academic culture and student success.
Trusted by over 8,800 education institutions around the world
---
XM for Education
The XM Platform™ can be used at every stage of the education journey to help you design and improve experiences that improve staff and student engagement, satisfaction, and retention.
Hear from leaders
in education experience management
With Qualtrics, we can have a constant dialogue with our employees through regular pulses and surveys. We provide leaders with dashboards and toolkits to dig deep into how they are creating a climate of inclusion.
Senior Director of
Employee Experience
Cornell University
We're trying to improve our relationship with families. Parents, teachers, staff, even students have the ability to give us feedback on a visit to a school or individual department.
Director of Research
and Evaluation
Mesa Public Schools
Student experience management is paying off in a variety of ways. We have a much more aligned, much more integrated approach to how we deliver services and experiences to our students. Ultimately, it's all about student success.
Chief Student Experience Officer
Western Sydney University
Qualtrics enables us to tie our engagement results to key organizational metrics. It makes data more powerful, providing better insight into what is actually driving retention and engagement.
Director of Institutional Research
Bright Horizons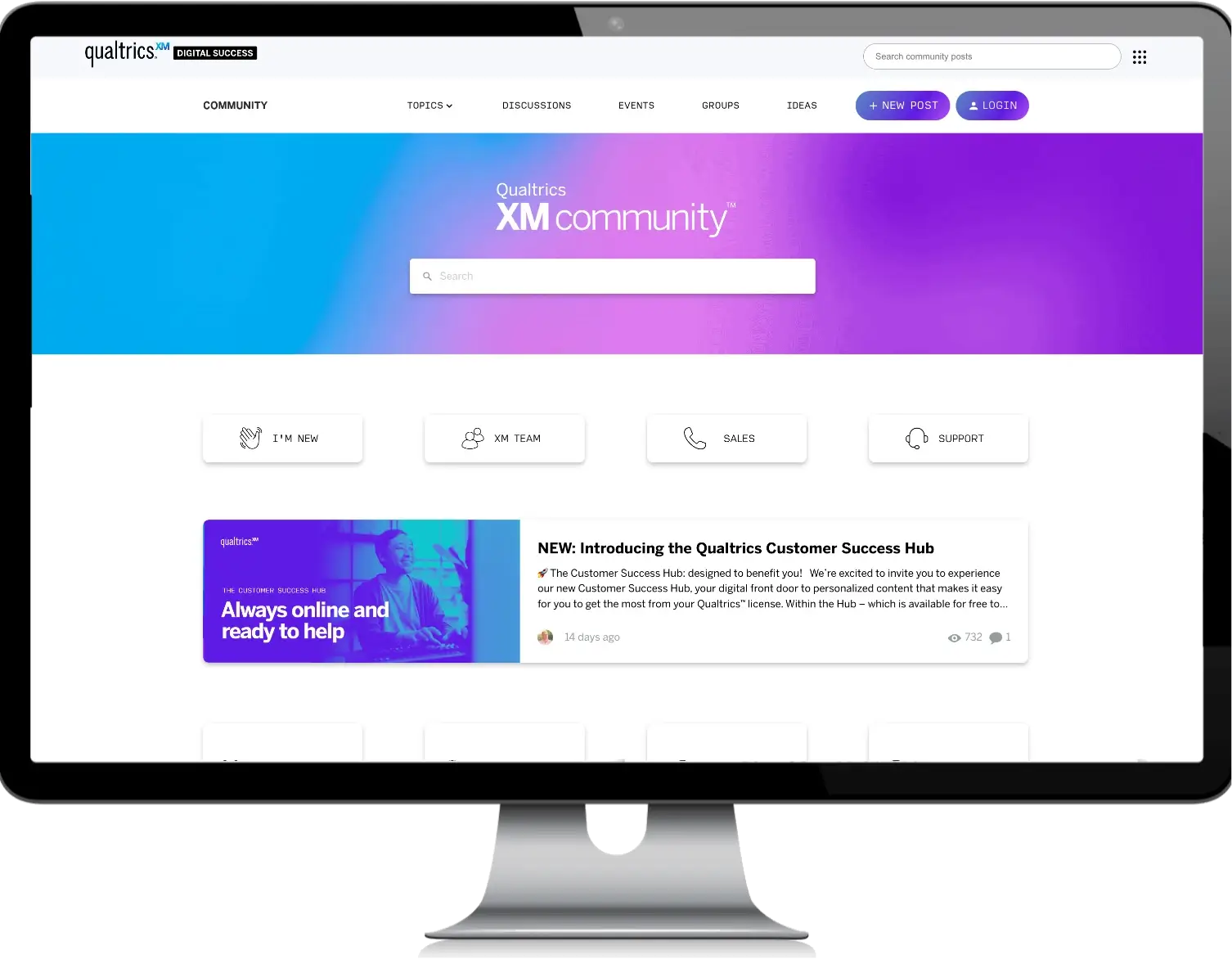 The Qualtrics XM Community is an online platform where users of Qualtrics can connect, collaborate, and learn from each other.
Meet other educators using Qualtrics XM and share best practices, ask questions, find solutions to challenges, and stay updated on new product launches, features, and upcoming events.
Learn More
Safe, secure, and
certified for the education industry
Keep your data safe and secure on the enterprise-grade Qualtrics platform, and have complete trust with tight privacy, monitoring, and data access controls.
We're FedRAMP certified, so you can rest assured the XM Platform gives you all the tools you need to manage FERPA compliance.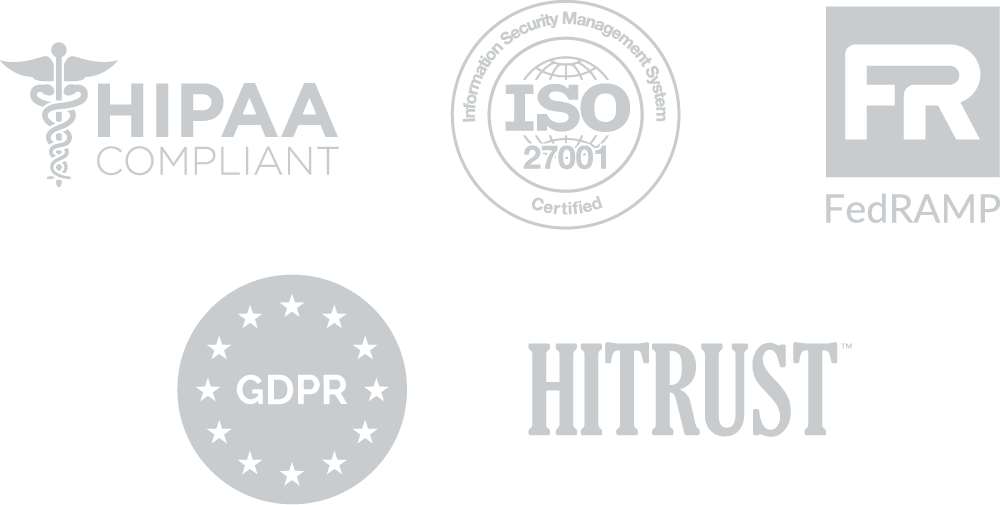 Not a Qualtrics XM education customer?
See why Qualtrics Experience Management Platform™ is used by the world's top educational institutions
XM for Education FAQ
---
Experience management (XM) is the process of listening closely to feedback, understanding what your stakeholders are saying, and then taking action to create the experiences they want.

By understanding and addressing pain points, preferences, and expectations, you can enhance satisfaction, loyalty, retention, and engagement.
Qualtrics XM for Education allows schools and universities to listen to real-time student, faculty, and staff feedback wherever they are — through surveys, online reviews, call center conversations, social media, and more. With that data at their fingertips, schools and universities can better understand how their students, faculty, and staff are feeling and what actions they need to take in order to boost student engagement and staff retention in an ever changing academic market.
Educational institutions use Qualtrics XM in a variety of ways, online and offline, to enhance how they operate and improve overall student and staff experiences.
Here are a few examples:
Student feedback
Course evaluations where support may be needed
360 employee engagement
Alumni and donor feedback
Event and program evaluations
Research and data collection
Consolidating onto a single, modern platform like Qualtrics can help your organization boost student, faculty, and staff engagement, success, and experience by:
Streamlining processes and automating workflows
Reducing costs
Collecting more responses with multichannel distribution
Saving valuable time with easy survey creation and advanced, real-time analytics and reporting
Easy integration with popular learning management systems
Resources, webinars, and events