Well-being at Work solution
Help individual employees, managers, and teams be at their absolute best at work.
Enable every employee to better understand their well-being at work with suggested
actions for improvement.
The validated Well-being at Work solution puts the employee at the center of change
to drive positive productivity, engagement, and retention.
Fast Setup
Quickly close well-being gaps at work
Put your people at the heart of your drive to improve employee well-being. This validated solution gives you all the tools you need to help individual employees, managers, and teams know exactly what to do to
improve well-being.
Access built-in, expert-designed questions to accelerate your well-being at work program using this pre-configured solution
Flexibly integrate well-being at work into existing listening touchpoints or run as a
standalone program
Enable HR teams to confidently roll out a comprehensive well-being program without additional overhead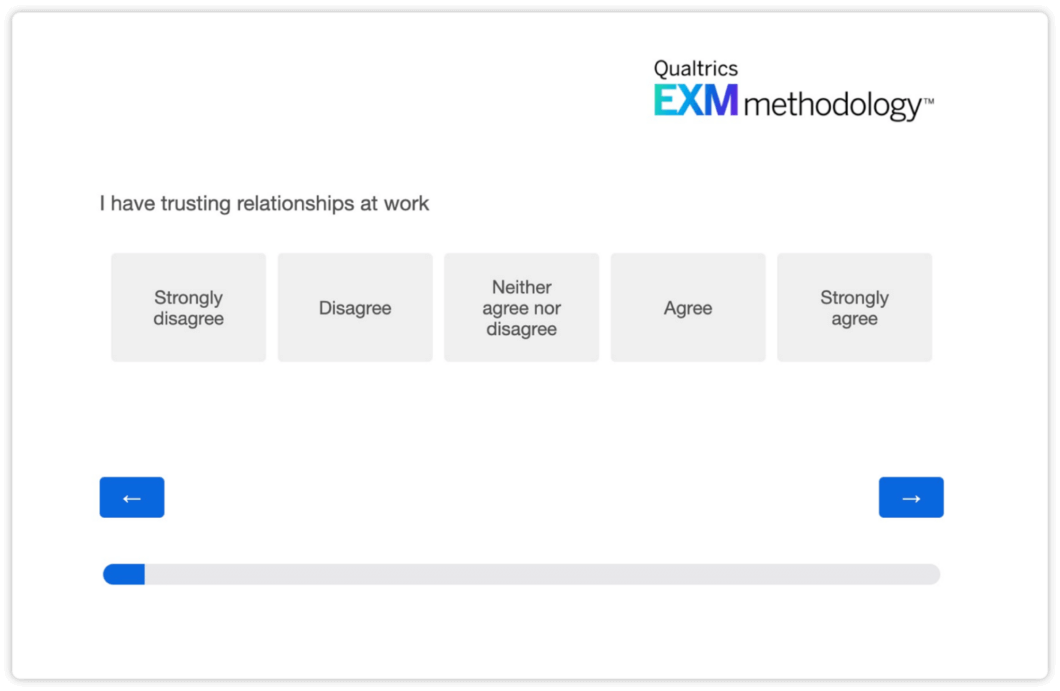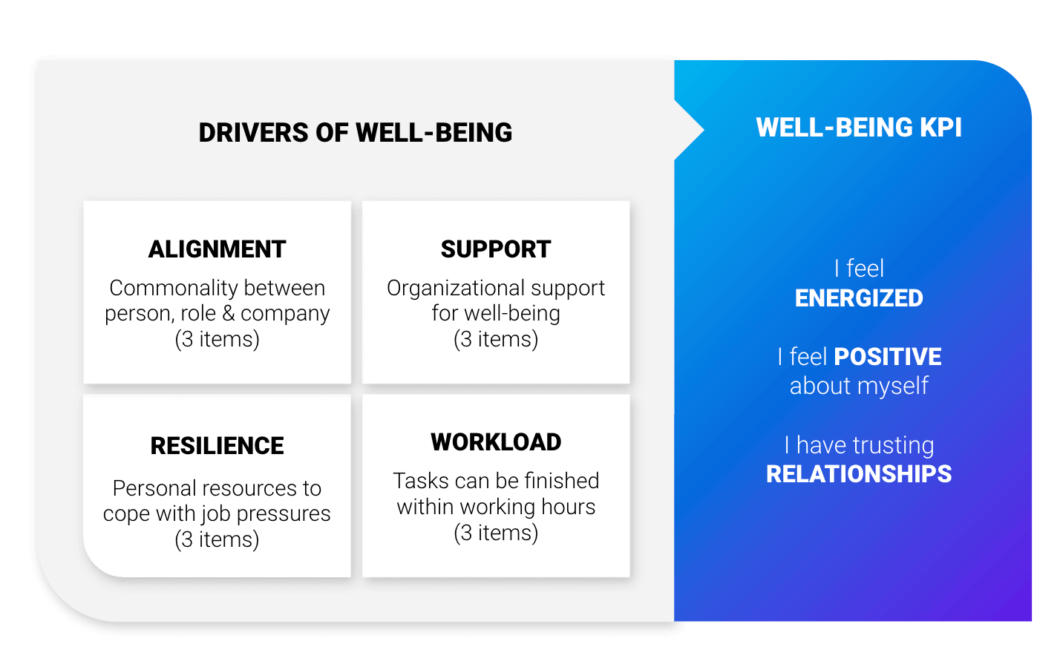 Trusted framework
Drive positive change
in employee well-being
using scientifically
backed methodology
Use an evidence-based framework that is purpose-built to evaluate employee and team well-being while preserving employee anonymity
Leverage validated drivers, items and questions that are proven to most positively impact
well-being at work
Actionable insights
Understand how and
where to take action on
well-being at the individual and
team level
Provide each employee with their own report that includes recommended tips and actions to enhance well-being at work
Enable managers to understand team results through an intuitive dashboard while still preserving employee anonymity
Crowdsource and commit to ideas for improved team well-being using action idea boards and guided action planning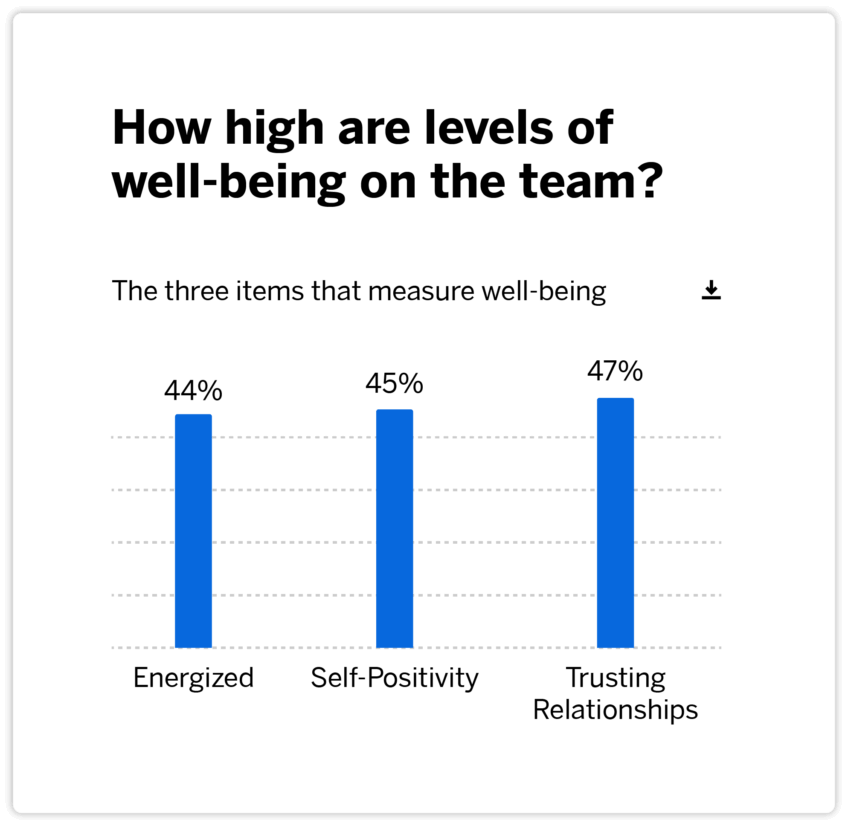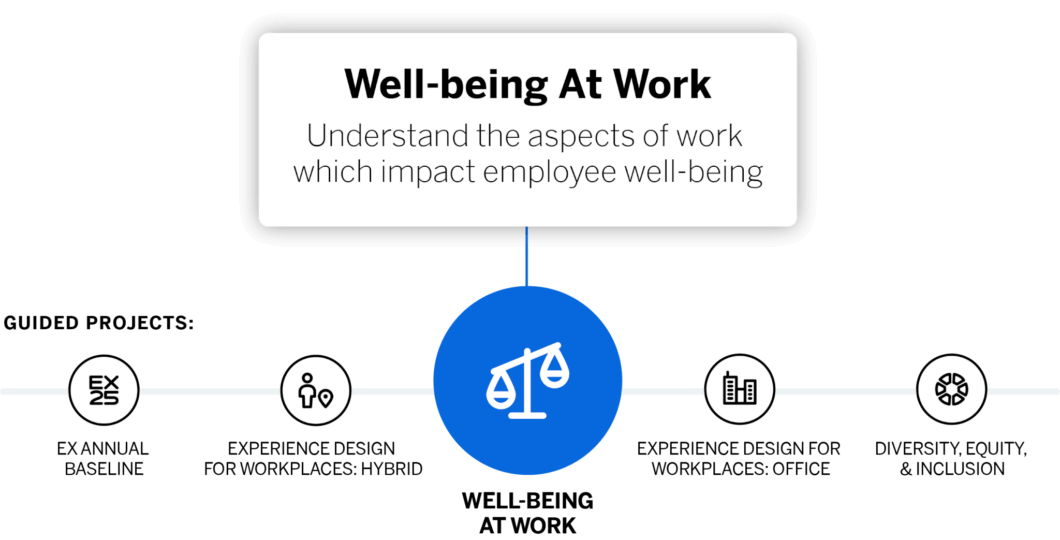 Complements the
world's most powerful employee experience management platform
Built into Employee Engagement to simply, quickly, and at no additional cost run a comprehensive well-being at work program.
Get started quickly at no additional cost. Well-being at work is built into our EmployeeXM, so you can start understanding your well-being gaps today.
Get started with your personalized demo