Management de l'expérience produit
Transformez le potentiel en performance grâce aux insights produits provenant de vrais clients
---
Que vous testiez des concepts, commercialisiez un produit ou amélioriez votre offre existante, le feedback des utilisateurs et les données d'expérience sont le catalyseur d'excellentes expériences produit.
Trouvez et développez vos plus grandes idées grâce aux tests de concept de produit

Écoutez, validez et améliorez les performances de vos produits phares grâce au feedback des clients

Présentez votre offre de manière à attirer l'attention de vos clients

Gardez une longueur d'avance grâce aux informations sur le marché et les clients qui vous aident à planifier votre prochaine innovation
Découvrez un système d'action qui améliore chaque étape de votre parcours produit. Réservez votre démo gratuite.
Plus de 11 000 marques et 99 % des plus grandes écoles de commerce font confiance à Qualtrics
Placez les données au cœur de votre stratégie produit
---
Satisfaction et utilisation des produits
Test de concepts et de noms
Priorisation des fonctionnalités et produits
Analyse de la concurrence
Élaborez des produits que vos clients vont adorer
Accélérez votre cycle de développement de produits avec toutes vos données d'expérience sur une seule plateforme. Identifiez les lacunes du marché et lancez rapidement de nouveaux produits avec ProductXM.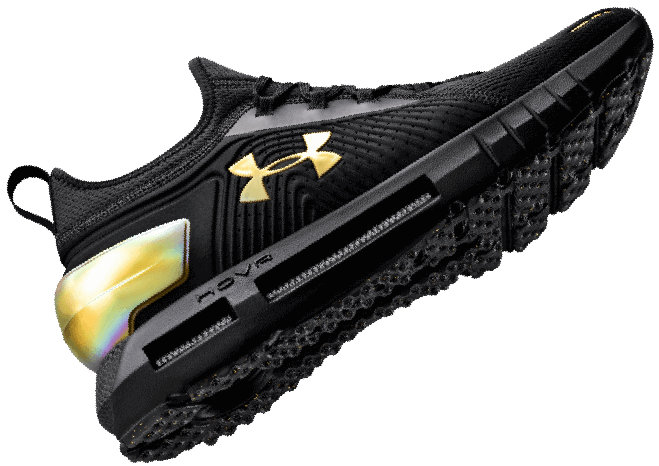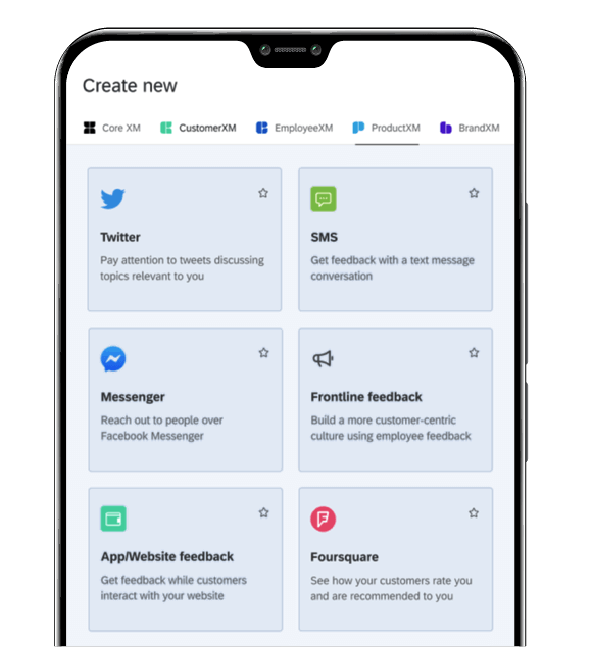 Transformez les commentaires des clients en données exploitables
Rassemblez les commentaires provenant de 27 canaux et plus de 125 sources de données afin de transformer chaque commentaire en une opportunité d'offrir une meilleure expérience produit.
Analysez les données à tous les niveaux pour lancer vos produits en toute confiance
Recueillez et intégrez les avis des utilisateurs à chaque étape du cycle de vie de vos produits et faites de votre prochain lancement de produit un véritable succès.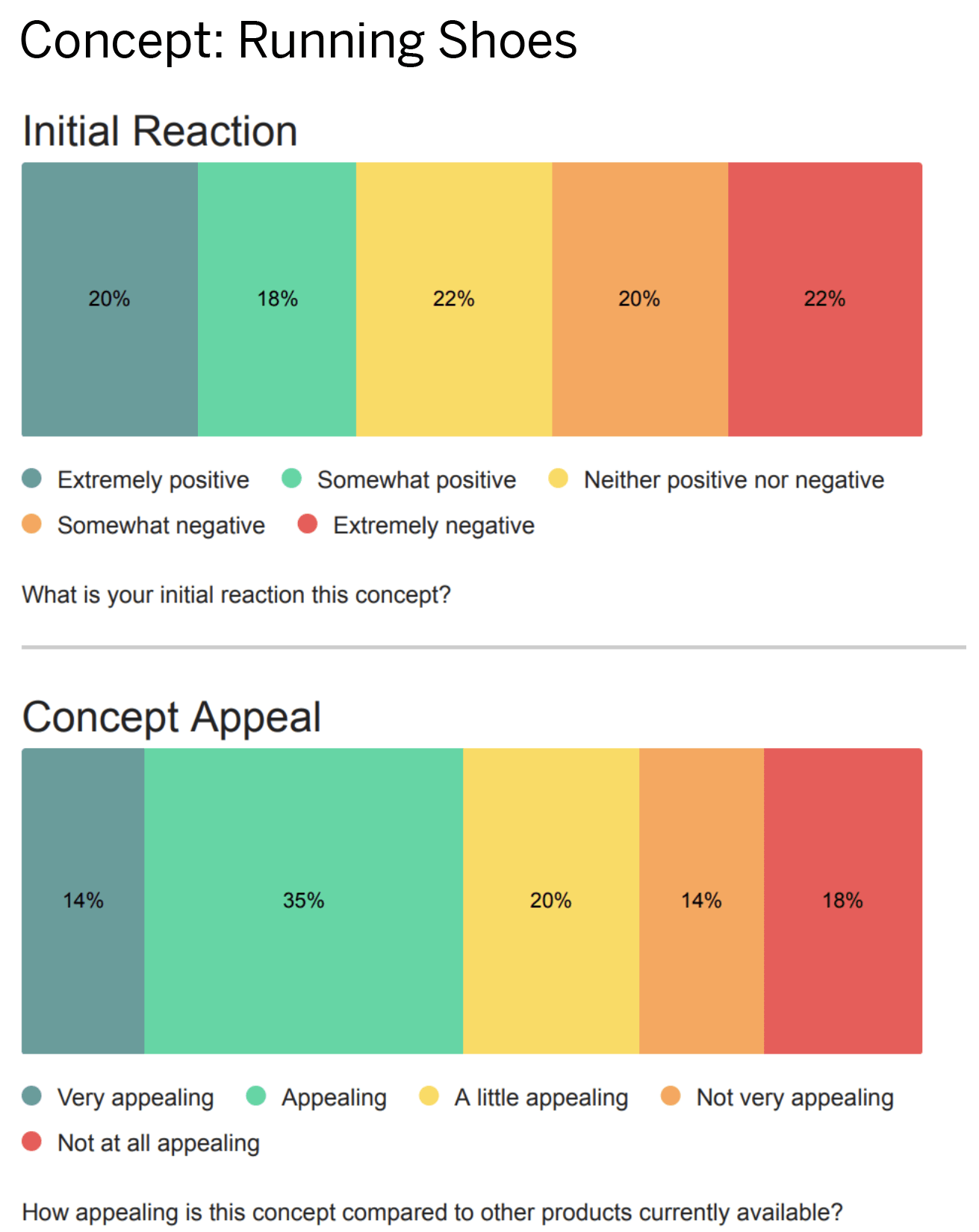 Pourquoi faire confiance à Qualtrics ?
---
TESTS ET EXPÉRIENCES A/B
Go from "we think" to "we know" and make data-informed decisions by A/B testing across every segment. Test questions, products, experiences, or features in order to truly understand the effect of change.
LE MACHINE LEARNING ALIMENTÉ PAR L'AI
Avec notre nouveau moteur d'intelligence prédictive vous pouvez analyser les commentaires de vos clients et identifier automatiquement les thèmes récurrents parmi l'ensemble de vos données pour définir les vecteurs de satisfaction en un clic.
BENCHMARKING CONCURRENTIEL
Mettez l'ensemble des points en perspective pour comparer et comprendre votre position par rapport à celle de vos concurrents. Capitalisez sur les indicateurs business différenciants et identifiez les lacunes de vos produits et services
Logiciel d'enquête le mieux noté
---