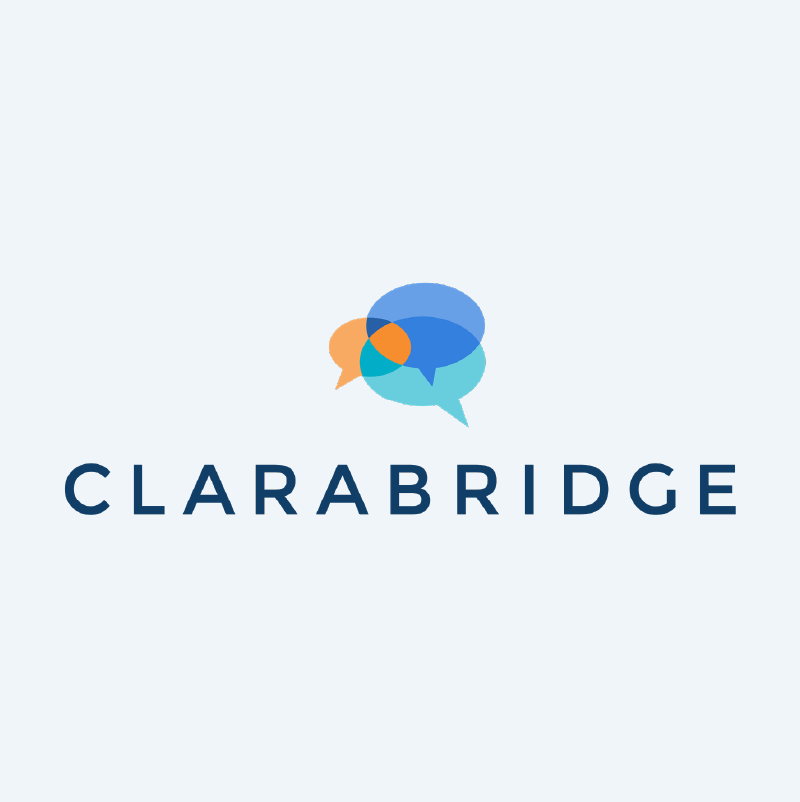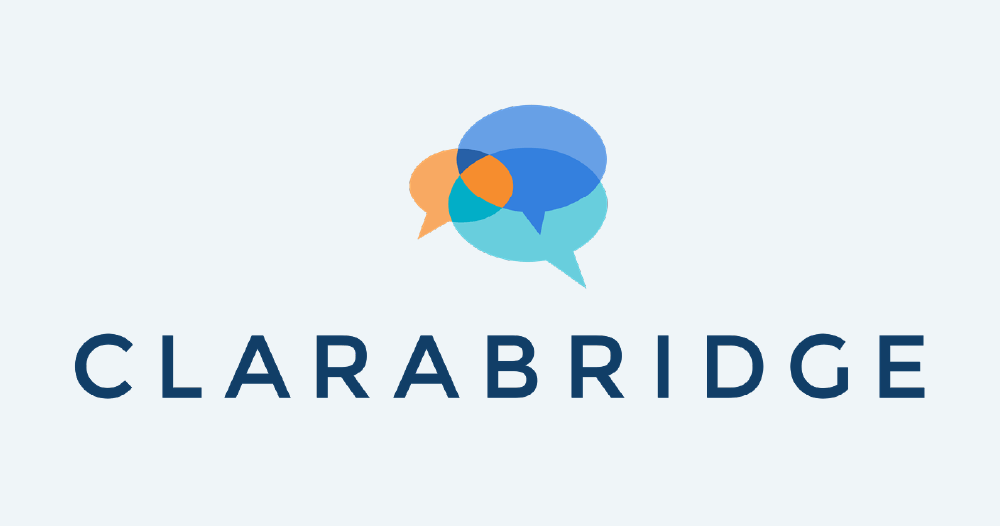 XM Solution Automated Project
Clarabridge Analytics Connector
Connect Clarabridge to all your customer feedback and interaction sources, and build a complete 360 view of the Voice of the Customer
Core Experience
Customer Experience
Understand customers like never before by bringing all your structured and unstructured data together. Clarabridge brings in data from every interaction whether it's calls, chats, reviews, social media posts, and more and understands customers' intent, emotion, and strength of feeling. Combine it with direct feedback in Qualtrics for a holistic view of the complete customer experience so you can take the right actions to improve every experience.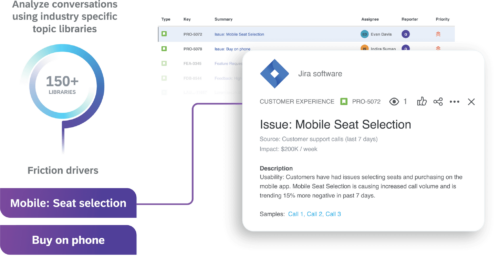 Outcomes Delivered
Improve insights. Seamlessly collect feedback from any channel such as voice, chat, email, social, and more. Detect emotion, intent, and effort in real-time with 125 industry-specific natural language understanding (NLU) models that surface people's underlying needs.
Increase revenue. Instantly understand customers' underlying needs in any interaction and use it to trigger tailored responses at scale. From service recovery to upsell opportunities, you'll automatically know who to target, with what offer, at every stage in the journey.
Retain customers. Get real-time insights from customer conversations, and automatically identify the biggest pain points. Use the insights to trigger actions to prioritize your teams' work to focus on the highest impact improvements.
Category Tags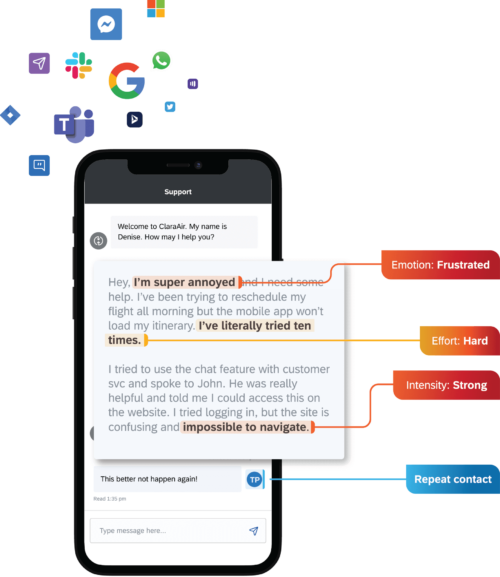 Deliver Hyper-Personalized Experiences
Enrich the 4bn+ profiles in the XM Directory with access to unstructured experience data from Clarabridge. Create segments based on customer insights and trigger targeted engagements based on customer attributes and behaviors.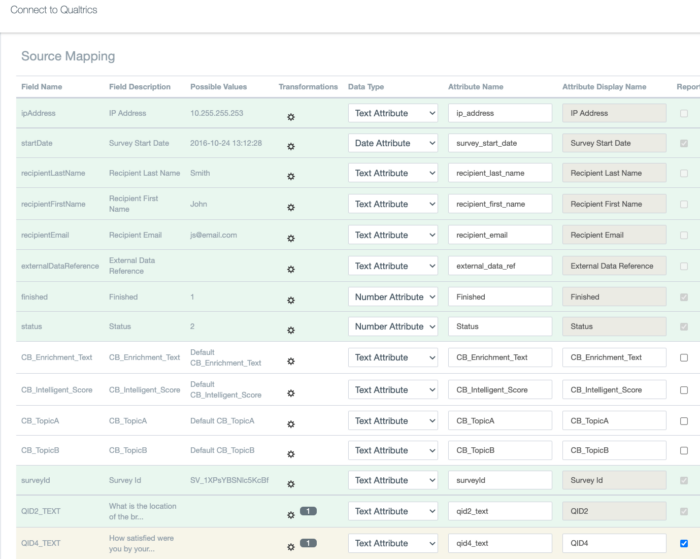 No-Code, Point-and-Click
Easy point and click tools to load data without having to do complex coding or data mapping
Languages
English
Category Tags
Not a Qualtrics XM Customer?
Qualtrics Experience Management Platform™ is used by the world's most iconic brands to
optimize the four core experiences of business.