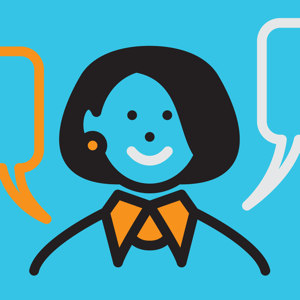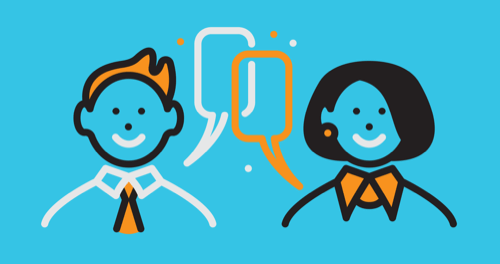 XM Solution Guided Program
Employee Exit Insights
Understand what really drives employee attrition and know exactly what to do to turn exiting employees into brand ambassadors.
Core Experience
Employee Experience
COST
Included with License
Understand the key drivers of employee retention and take action to reduce unwanted attrition and improve the employee experience. You can also see what factors caused an employee to leave, identify whether they are still brand ambassadors for the company, and identify if they were they happy with their pay, their manager, their job, etc.
HR teams with any level of experience in exit feedback can deploy this solution using pre-designed survey templates, communications, dashboards, and best practice content.
And with automation built in, it means even the smallest HR team can run a best-in-class exit feedback program.
With this XM Solution you can:
Deploy a best-in-class exit feedback program with research-backed exit survey design and expertise from Qualtrics' team of I-O psychologists and XM scientists
Launch an always-on employee exit feedback program in a matter of minutes instead of months
View results from real-time employee exit data in a pre-configured dashboard
Drive meaningful change within your organization with prescriptive action planning tools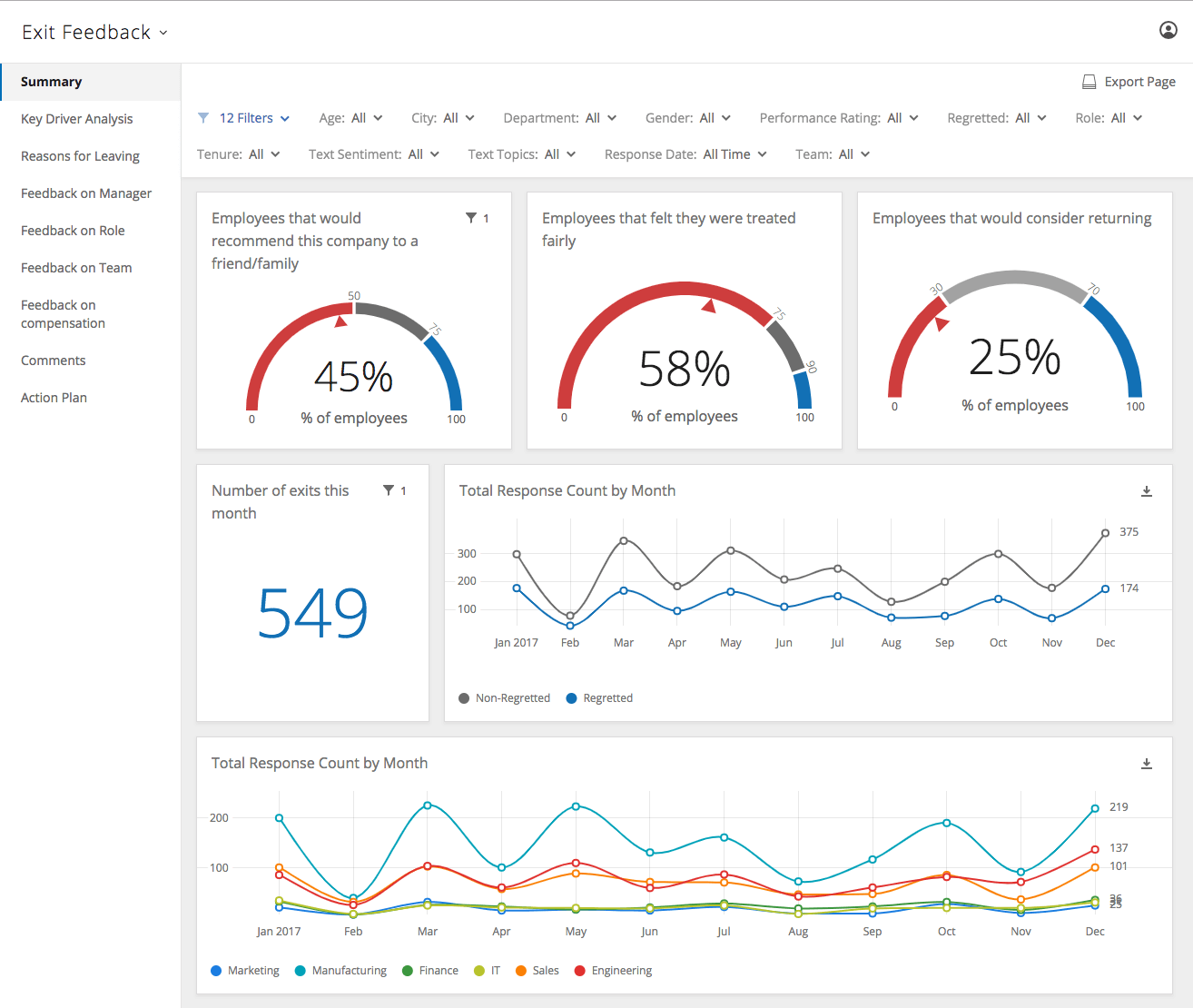 Outcomes Delivered
Prevent unwanted attrition
Create brand ambassadors
Reduce the cost of employee churn
Close the loop on the employee experience
Category Tags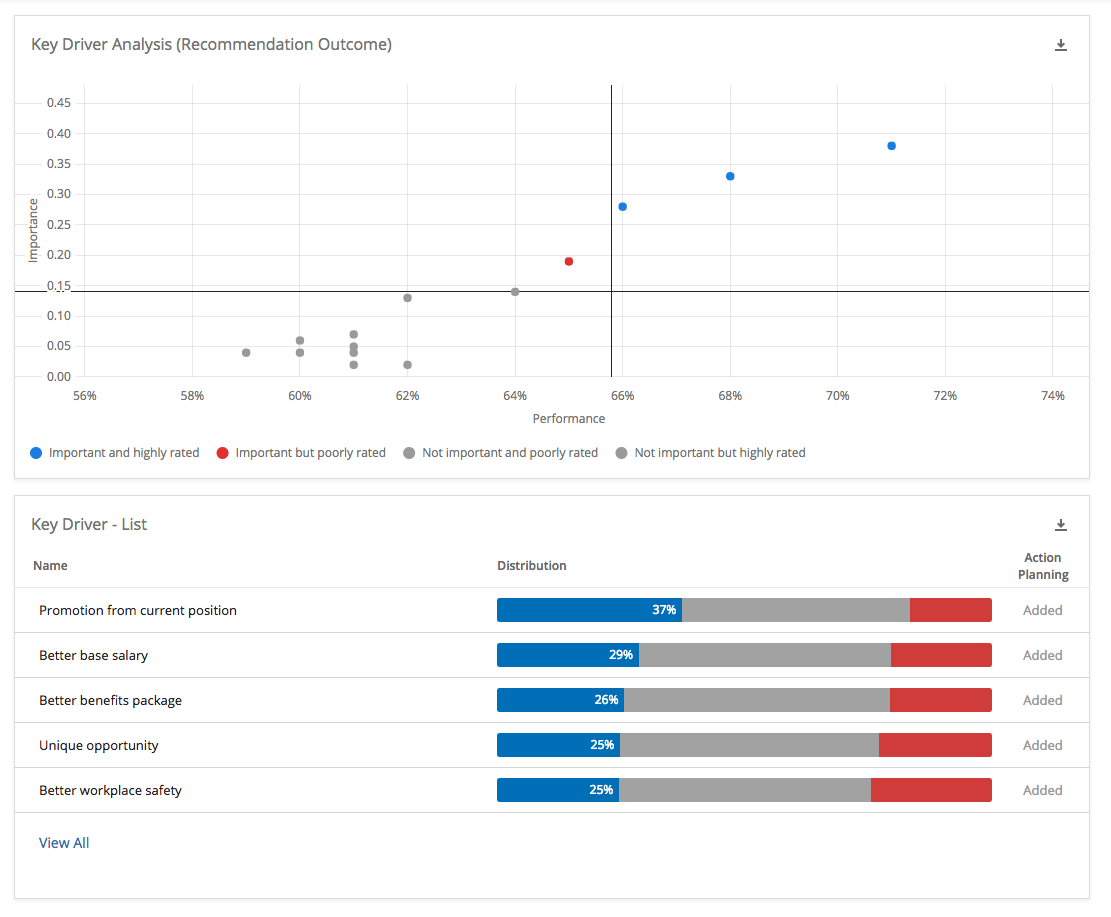 Identify why your employees are leaving
Reduce your employee attrition by asking your existing employees their primary reasons for leaving. This will help your compensation and HR teams find the areas they need to improve quickly.

Get feedback based on managers, teams, and leadership 
Quickly identify issues in your organization's structure, by grouping hierarchies by department, team, and managers.
What You Get
Expert-built Surveys
This survey will ask a departing employee about each of the following:
Reasons for leaving
The employee's role
The employee's manager
The employee's team
Compensation
The company
Program Communications
Program communications will help your employees be prepared for receiving the surveys and viewing the dashboards. This XM Solution contains the following communications:
Survey introduction
Employee confidentiality statement
Exit survey invitations and reminders
Program communications include:
Dashboard invitations and positioning statements to leaders
Pre-built Reports and Dashboards
Get instant analysis of your data. Pre-built reports help you spend less time analyzing data, and more time delivering results.
Executive & HR Admin:

Insights Summary
Key Drivers
Reasons for leaving
Feedback about managers
Feedback about roles
Feedback about teams
Feedback about Compensation
Employee Comments
Best Practices Guidance
Best practice guidance includes:
Best practice ebook for driving exit program success
Internal communications guides to drive executive alignment and program support
Exit program checklist to keep you on track with actions
Additional Resources
Overview of Qualtrics Employee Exit Survey Software Tool
Solution Details
Required License: Employee Experience 1
Languages
English
Category Tags
Not a Qualtrics XM Customer?
Qualtrics Experience Management Platform™ is used by the world's most iconic brands to
optimize the four core experiences of business.