Brand Experience Management Software
Turn your brand
into an icon
Inspire unwavering loyalty, increase sales, and grow market share with actionable and predictive insights that go beyond traditional brand tracking. Move your business forward with a dynamic approach to brand experience management that enables smarter and faster decisions on the areas that matter most.
The
System of Action

that takes you from listening to breakthrough results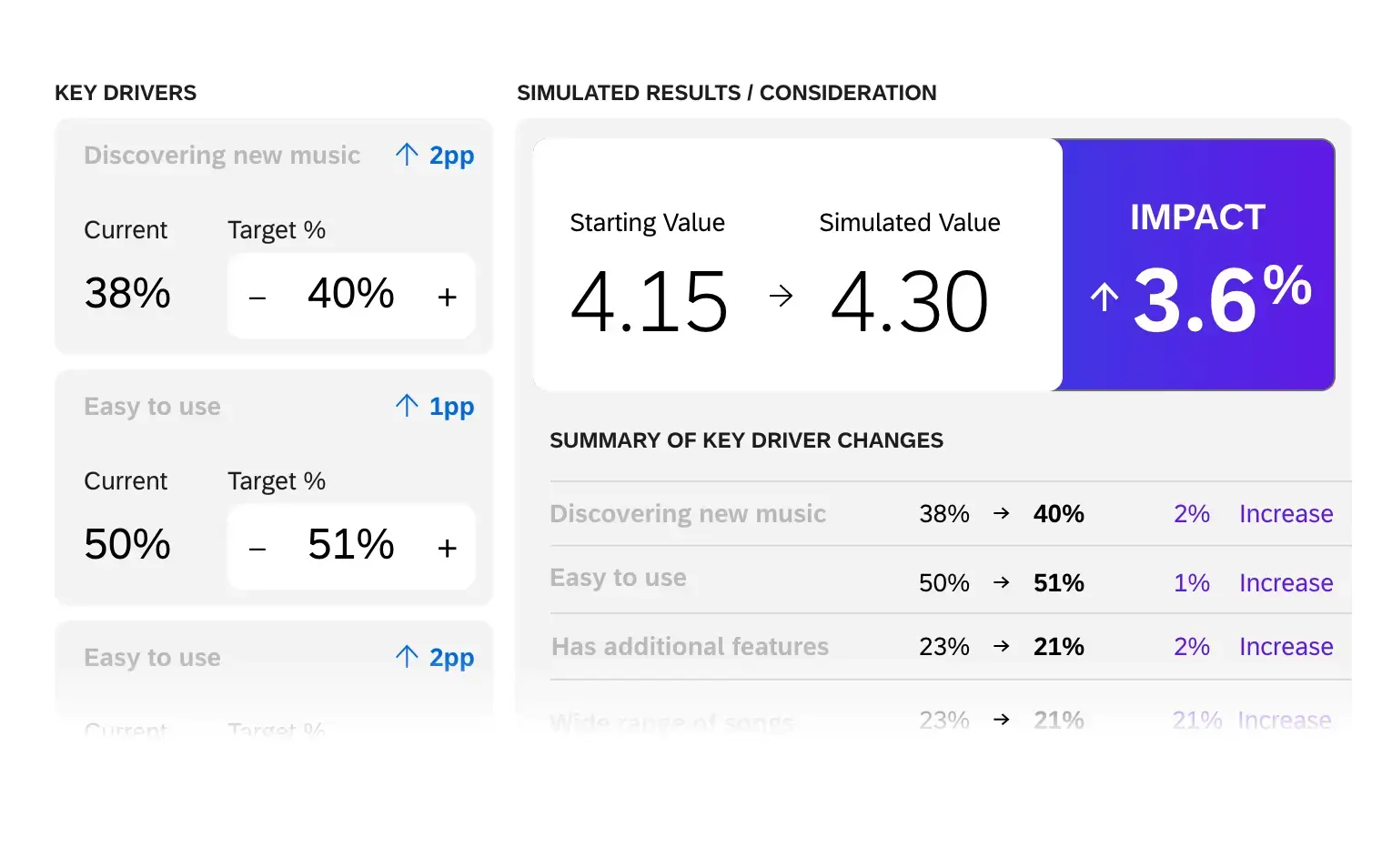 Ultimate listening
A holistic picture of your brand on one platform
Capture and act on real-time feedback from every touchpoint - from advertising and social media through to customer experience. Integrate your brand, customer, and employee experience data with operational data from across the business to find out what's really driving your results.
Predictive AI
Capitalise on
fast-emerging trends
Quickly understand what your brand's next moves should be with advanced analytics and intelligence, built directly into the platform. Get to faster, better decisions with real-time data delivered in dynamically updated dashboards. Share insights across the organisation with powerful visualisations.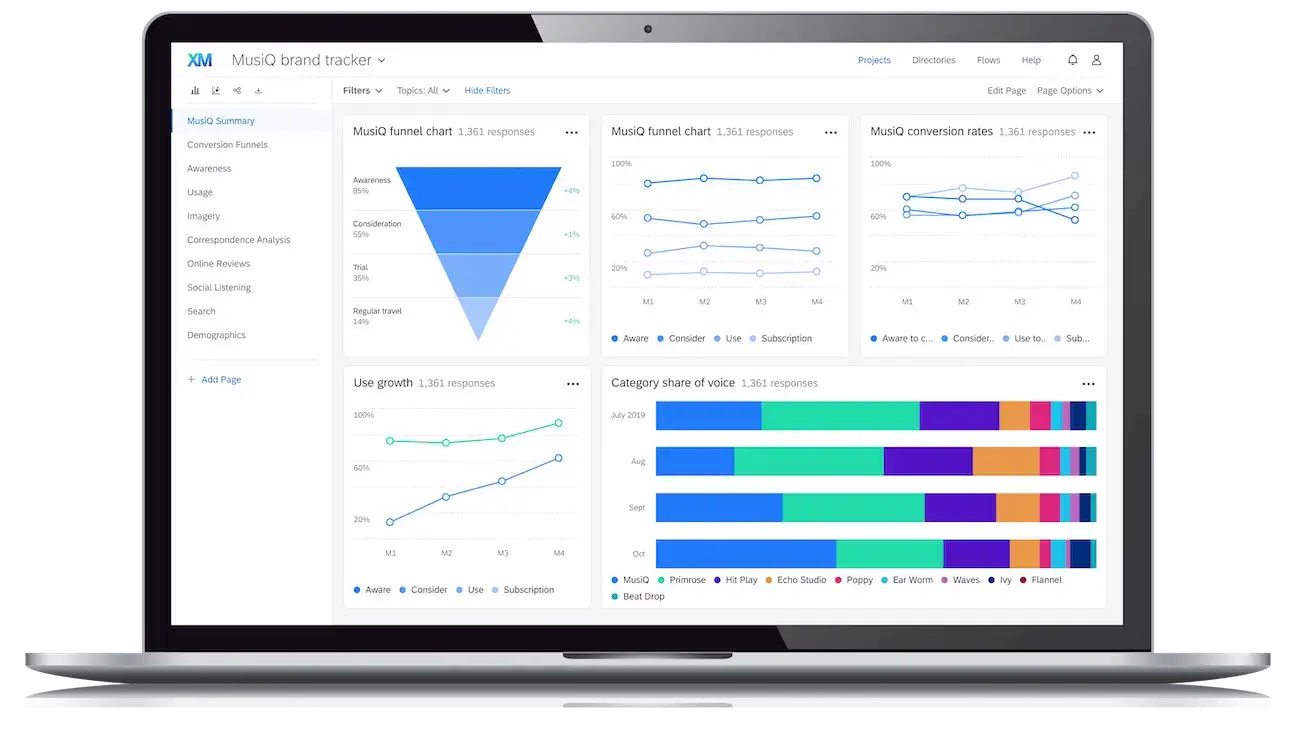 Real business value
Act for maximum business impact
Demonstrate the real business value of your brand, uncover what strengthens it - and then act to drive increased loyalty and market share.
Automated actions
Drive results through
action and accountability
Make sure you're the first to know of new brand signals or market changes with automatic alerts. Build custom workflows to drive action and accountability throughout your organisation.
Qualtrics Research Services
Research that
works harder for you
Uncover deeper and more targeted insights with Qualtrics Research Services and our network of partners. Trained research experts help unlock cost and time savings, while flexible service options let you choose how much - or how little - support you need.
PROGRAM AND PROJECT MANAGERS

ADVANCED ANALYTICS SPECIALISTS
XM Solutions
Expert solutions, ready-made for
every brand research project
Get to results faster with automated research solutions built and tested by brand experts.
Or design your own solution and scale it across the organisation.






Ready to take your brand
experience to the next level?
What is Brand Experience?
An organisation's most valuable asset is an intangible one — its brand. A brand includes many tangible things, such as your products, services or features that are relatively simple to quantify, measure and improve. However, it also includes intangible attributes like how it made customers feel and the meanings and perceptions they associate with your brand. Brand Experience is the practice of bringing all those attributes together to understand how they contribute to the key business metrics and, crucially, how to improve them to drive growth. A brand experience program involves listening to people using research and feedback software to identify your essential brand drivers, monitor changes in your market and competitor landscape, and drive actions at every touchpoint to improve them and grow your company's overall brand value.