---
Customers don't perceive digital channels the same way you do. They effortlessly jump from one digital channel to the next as part of their overall customer experience. They no longer distinguish between online and offline.
To rise to the top in CX and improve digital customer experiences, you need to create personalised experiences that resonate across all your digital channels. This is called an omnichannel approach.
Research shows brands with the strongest omnichannel customer engagement strategies retain an average of 89% of their customers, in comparison to 33% of companies with weak strategies. Digital customer experience strategy needs to incorporate multiple channels, all working toward the same goal – delivering customer satisfaction, no matter the journey. An omnichannel digital customer service strategy will enable you to meet your customers' expectations for ease, convenience, and speed across numerous digital channels.
Read on to learn how to leverage customer feedback and develop meaningful customer journeys in an effective digital customer experience strategy.
Free eBook: The digital experience playbook
What is digital customer experience?
Digital customer experience is the aspect of your CX journey that deals with online platforms such as mobile and desktop, and with digitally-mediated experiences such as owned apps and social media content. It also extends to digitally-connected environments like IoT and voice-activated devices. Ultimately wherever your customers are engaging with your brand through the internet, it's a digital experience.
Understanding your digital touchpoints and how they affect consumer perception and brand loyalty is critical – in a recent study, we found over 65% of customers said that their experience on the website or app would be at least a very important factor in their willingness to recommend a brand.
Our research shows that there are 3 fundamental ingredients to a good digital customer experience.
Success – did the customer complete their task and achieve their goal?
Effort – was the process smooth and easy?
Emotion – did they come away from the interaction feeling good?
Of these, the third is the most powerful.

The role of digital CX in your customer experience program
'Digital' was once synonymous with desktop websites. But things have changed.
Global mobile app and tablet internet usage exceeded desktop use for the first time in 2016. We also see that 82% of consumers turn to mobile to help make a product decision. Consumers are turning more to digital for support, with web or mobile self-service support usage outranking speaking with an agent over the phone (Forrester, 2016).
An omnichannel mindset as part of your CX program design and management is more important than ever. Customers change channels to find information, make purchases and solve problems. Brands need to eliminate internal silos to make sure customer experiences are seamless and cohesive cross-channel.
Experiences that don't meet expectations cost businesses up to $4.7 trillion annually – and as we've found in our Global CX Trends Reports, many customers believe experiences need drastic improvement. In fact, as more and more customers adopt a multi-channel approach, the end-to-end journey businesses provide hasn't caught up.
29% of consumers want to see major improvements to the online resources businesses provide and 27% want to see a major improvement to the buying process.
Take a multi-platform approach with Qualtrics Customer XM
The importance of a seamless digital experience
From a business perspective, the number of digital channels now available seems dizzying, as is the speed with which a user moves between platforms and channels during a single journey. Customer journeys are complex, with shoppers switching channels multiple times as they move from awareness to consideration to purchase.
But to a customer, it's not complex at all – to them, the differentiation between online and offline, owned and non-owned, marketing and eCommerce, doesn't really matter. What guides their journey is their own task or goal, and they expect to be able to go wherever it leads them.
Moving towards a customer mindset, viewing changing channels, and moving between touchpoints as incidental to user goals and needs, is fundamental to developing an omnichannel experience.
That means making sure that wherever a customer finds you, be it on an in-store tablet, a third-party reseller's website, your own app, or in a shopping mall, they meet a recognisable and consistent presence that enables them to pick up the thread of their journey and continue it smoothly.
Seamless experiences benefit customers and businesses alike, and customers who engage across many channels are the most valuable to businesses. According to a study by Harvard Business Review, omnichannel customers are more valuable.
Harvard Business Review found that those who engage across multiple channels spend an average of 4% more in-store and 10% more online. They're more likely to stick around, too. Research shows brands with the strongest omnichannel customer engagement strategies retain an average of 89% of their customers, in comparison to 33% of companies with weak strategies.
What does a good digital customer experience strategy look like?
As we've seen, there is a massive opportunity for brands to transform their CX by acting on insights from experience data (X-data).
X-data – like CSAT and CES – is information about user experiences that enables you to understand the human factors that drive certain behaviours. When combined with operational data (O-data), telling you how your customer interacted with you, it becomes a powerful tool that helps you design and deliver personalised engagements boosting CX. It all starts with a deep understanding of your customer and an ability to empathise with their needs, goals, and the context of their interaction with you. Then it focuses on personalising their experience in real-time so they get the experience that they want and need at that moment.
To give an example, X-data can tell you the reasons behind online cart abandonment or high bounce rates. Informed by these insights, you can take action to resolve the issue to ensure it doesn't happen again.
Bringing X-data and O-data together is a game-changer for digital CX, helping you improve and personalise the customer journey at every stage, improve conversion, and ultimately grow your bottom line.
Managing both X and O data through a digital customer experience program means you're perceiving what's going on, strengthening ties with your customers, and making positive changes to how you do business, all through one continuous system of action.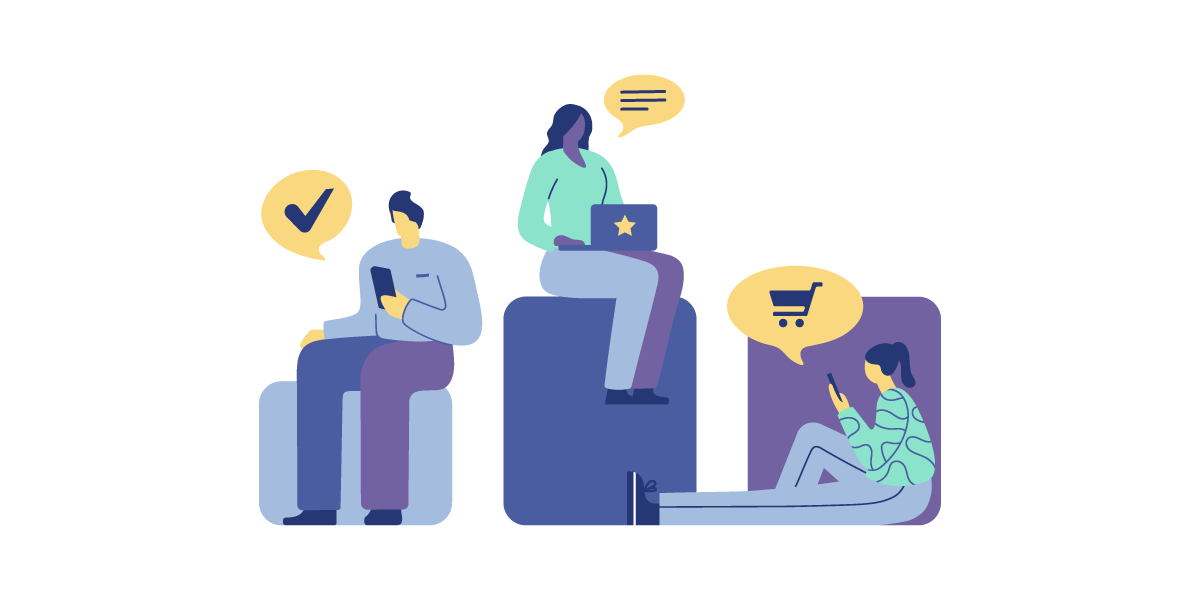 The 7 customer journey stages to consider in digital experience
To help you break through in digital customer experience, we've highlighted the seven key stages to consider in the customer lifecycle:
1. Awareness
You need to make it as easy as possible for new customers to find you. When they do, it's important they are hearing good things. Engaging media and influencers with the aim of generating authentic social reviews and social mentions will help you achieve this. Furthermore, optimising your web pages for SEO will also push your brand up search rankings.
2. Discovery
It's crucial you make it easy and simple for consumers to navigate and access your digital touchpoints. This could simply be by delivering a great digital customer experience online or potentially offering up in-app trials of your product or service.
To deliver a great digital customer experience in the discovery phase, you must be able to understand how customers engage with you, what their intention is, or their purpose when they arrive at your site or apps.
Is there a specific point where customers leave your website or app? Are they looking for inspiration with no intention of buying? Is there a particular part of your site that is highly efficient and another that is cumbersome? Inspired by these insights, you can develop a meaningful digital customer experience strategy that improves frequent customer journeys or engagements and solves common pain points.
3. Evaluate
Consumers have unprecedented choices and will likely be reviewing products and services from your competitors. To rise above the competition make sure you understand what aspects of your offering and experience customers favour. Make sure you profile your points of differentiation across digital channels, and act in a way customers value and expect from your brand. It is also essential that you monitor and respond to reviews that are posted about the experience you're providing. This is a huge source of guiding information for people as they navigate an often endless stream of options.
During this stage, you should be looking at how to make the journey as successful as possible.
Whether "success" is measured by reducing the cost to serve, increasing conversions, or reducing effort for the customer, dynamic journey orchestration is how you get there. By taking dynamic action towards optimising your customer journey, using real-time customer behaviour as a guide, you'll have a holistic approach to customer journey management.
Blending actionable data and insights to your whole business rather than just to your marketing or sales departments, you'll be able to make every journey a success.
4. Conversion
Using secure payment platforms is the minimum requirement in the purchase phase, but a great digital customer experience goes way beyond this. Capture customer data to understand why customers fail to convert – such as hidden shipping fees, delivery times, or poor site navigation, and then course correct to reduce your volume of lost sales. Don't forget the physical delivery of your product either. Make sure it's delivered safely, securely, and on time. If it's going to be late, simply manage those expectations with meaningful lines of communication.
5. Experience
The best digital customer experience does not stop at the purchase phase. Now is the time to turn customers into advocates, increasing awareness of your offering. Digital channels are a great platform for fostering customer loyalty and advocacy. Social media channels keep customers updated on new updates and features, while web and mobile apps can host how-to guides or use case ideas helping consumers get more from their purchase. For example, a food manufacturer will benefit greatly from sharing recipe ideas.
6. Support
Similar to the awareness phase, consumers will turn to digital channels to resolve any challenges they encounter. And they expect brands to offer this capability too – 90% of our consumers say they expect brands and organisations to offer an online portal for self-service.[4] Harnessing the value of AI-powered chatbots and digital contact centres will ensure you continue to deliver experiences the customer will value in these moments. Enabling customers to self serve and solve common challenges or rapidly escalate others drives satisfaction and customer loyalty to give consumers another reason to shop with you.
7. Buy Again
As part of your post-purchase, follow up to encourage happy customers to share reviews online. This will influence other potential customers in the awareness and discovery phase. Alongside this, use your understanding of your customer's preferences and previous behaviour to recommend personalised products or special deals they might be interested in.
To delight customers at each of these stages, it's essential that you are able to hear their voice and understand their preferences and behaviours. Simply collecting this customer information, however, is not enough. Enabling a system of action within your organisation by getting the right information to the right person at the right time is absolutely essential. Bringing together experience data (X-data), like CSAT and Ease of Use, with operational data (O-data), such as conversions and bounce rates, on a single platform of action provides a holistic view of your customer.
The approach of integrating X-data and O-data ensures any changes to your digital CX are based on tangible facts and primed for maximum success.
Best practices for creating great digital customer experiences
Bake these best practices into your digital customer experience management program to help ensure a successful outcome.
Drive improvements and standardisation across the omnichannel experience
Aim to level the playing field across all of your digital touchpoints. Standardise the quality of the experience you provide so that your customer enjoys a consistent experience whether they are opening a package and reading the delivery slip, downloading your app from iTunes or Google Play, or picking up the phone to call their local branch or office.
Take a long-term mindset
Digital customer experience strategy means creating a major ongoing program of improvements with the goal of increasing customer lifetime value. You will need to recognise the scale and timespan, as well as the seismic potential for improvements. Be aware that the investments you make and the changes you begin to implement may not show results immediately, and that you will need leadership buy-in for your program if it's to be successful. You're not just changing processes – you're changing culture.
Be aware that the project will never be over. Instead, you'll be building a framework for continually improving, adapting, and excelling in a changing world.
Close the loop
Closed-loop feedback is the practice of following up with customers who have offered feedback about a negative experience. Connecting with these customers in order to put the problem right can be a powerful way to turn bad experiences into good ones and preserve, and even strengthen, customer relationships. An important aspect of closed-loop feedback is knowing which customers to prioritise since you won't have the time or resources to do it for everyone. Develop a set of criteria for high-value customers you'll adopt this approach with, and use ticketing software to make sure negative feedback from this segment of your customer base prompts an alert to the people who need to take action.
Be transparent
Improving digital customer experiences is something your audience appreciates, and it's something you can and should communicate to them about. When you implement their feedback, customers know that you care. If you collect customer feedback and use it to improve the experience, make sure you communicate about it through your marketing channels. This will help your audiences to understand your values and priorities as a brand and encourage them to offer more feedback in the future.
Look to continually improve
No respectable chef would send out a meal without having tasted it first. The same goes for your digital customer experience – you need to test the entire customer journey and digital interactions too.
By following a number of paths, which reflect the needs of different customers, you'll identify common pain points and persistent areas of feedback. From here, you can implement meaningful systems of action that resolve issues throughout the customer journey to ensure a seamless and consistent experience.
Make sure to continue analysing the performance of your digital customer experience journey even once it's live. For example, A/B testing on different layouts will help you refine the experience, while post-transaction feedback and usability testing unlock insights allowing you to continuously improve the experience you deliver.
We'll dig deeper in the next section.
Be personal
Customers no longer distinguish between channels, they are equally all-important and serve a particular purpose depending on the task the customer wants to complete. That means every experience needs to be as good as the next, and you need to find ways to make sure customer needs are met on whatever channel they choose.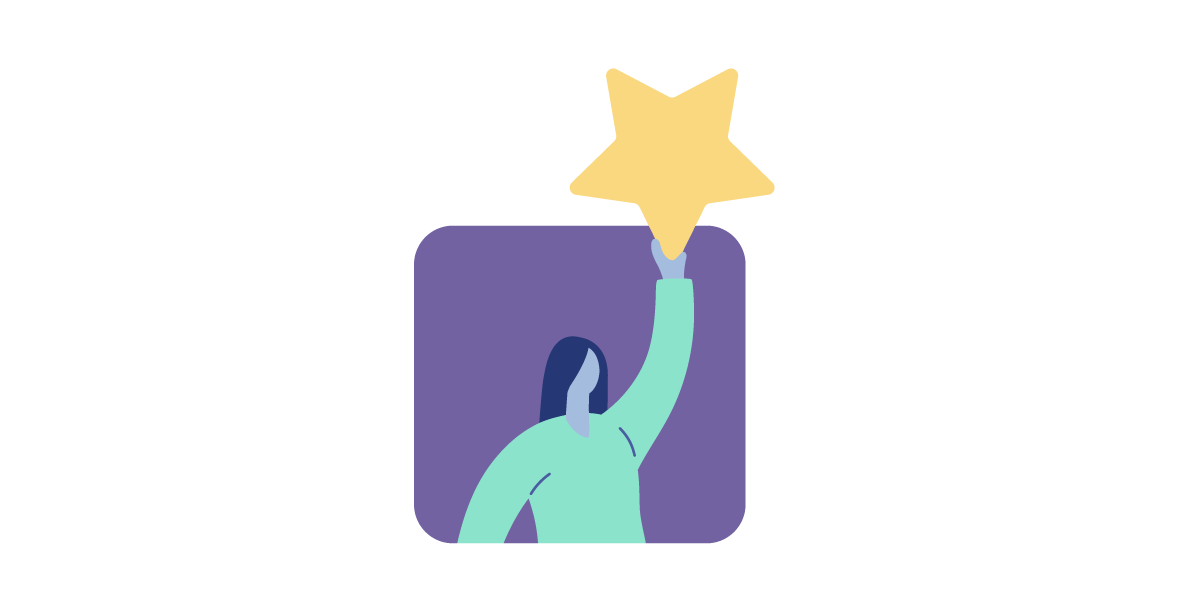 Best practices for improving digital customer experiences
Here are some foundational steps to improving digital customer experience through your program.
1. Understand the how and why of CX
There is a massive opportunity for brands to transform their digital customer experience by acting on insights from experience data (X-data).
X-data – like CSAT and Ease of Use – enables you to understand the human factors that drive certain behaviours. When combined with operational data (O-data), telling you how your customer interacted with you, it becomes a powerful tool that helps you design and deliver personalised engagements boosting CX.
To give an example, X-data can tell you the reasons behind online cart abandonment or high bounce rates. Informed by these insights, you can implement a system of action that resolves the issue to ensure it doesn't happen again.
Bringing X-data and O-data together is a game-changer for digital CX, helping you improve the customer journey at every stage, and ultimately grow your bottom line.
2. Research your key customer journeys in depth
Touchpoints are the building blocks of a great digital experience. The key to understanding experiences is asking the right questions at the right moment. Focus on the high-stakes touchpoints such as checkout and payment, first visit to your eCommerce store, or opening an account to see where your customers are enjoying the experience or getting stuck.
A number of platforms help brands capture these insights, including digital intercepts, personalised post-purchase email communications, and fast online surveys.
3. Know your audience(s)
Importantly, make sure the feedback you capture is from the right audience. Having insights from the group you are trying to reach allows you to deliver products and services tailored to their individual needs.
For customers who have shopped with you in multiple environments (desktop, in-app, in the physical store), look for persistent pain points across their experiences. These people may have a lot to tell you about how well the omnichannel experience fits together.
4. Provide users with easy ways to provide feedback
Feedback is crucial for your digital experience program, but so is customer ease. To maximise both, make sure that users have a place to easily provide feedback that suits their preferences and takes minimum effort. Meet them where they are.
This can be in the form of an always present feedback tab, like the one we have on Qualtrics.com, a simple star rating interface, or a website chat function.
5. Track and diagnose potential high-level problems within your digital experience
With your digital customer experience program underway, a key step is to figure out which customer journeys are the most common and diagnose the broad problems within them.
You should also find out what is resonating with your audience so you can keep that on the journey.
Here you'll capture high-level metrics like the goal of the visitor, and the likelihood of the visitor to recommend or return to your site. You'll want to establish baseline metrics so you can measure and assess trends over time.
Tools to improve your digital experience
Digital customer experience management is a game-changer, but it's also highly complex. As well as human capital, it's a good idea to invest in a specialised software platform that supports your efforts and centralises your information, making it easy to analyse data and predict what might happen in the future.
Here are some features to look for in a digital experience platform (DXP).
Real-time reporting
Your software should give you an accurate moment-to-moment picture of what's happening, feeding in both O and X data. Human-friendly interfaces such as dashboards should allow users to see macro-level trends as well as detailed granular data from across your business.
User role profiles and permissions
Digital experience management is everyone's responsibility in an organisation, but that doesn't mean everyone needs access to everything. Your software should make it easy to manage customer data and keep information access specific to the roles it's relevant to, making life easier and more straightforward for your staff.
Automated actions
A ticketing system allows you to route information to the right people at the right time. Automatic actions allow you to pre-set tickets and alerts when certain conditions are met (such as for closed-loop feedback), so that the system not only highlights which actions to take but gets the ball rolling by alerting the right person responsible.
On-board analytics
Statistical analysis and predictive tools add a new dimension to your findings, giving you not only the information you need but the means to test your hypotheses and weigh up options before you take action.
Integration where it matters
Experience management, like omnichannel, breaks through silos and engages every part of your business. That means you need your digital experience platform to be able to integrate with all the software you're already using, such as CRM systems, social platforms, website and app backend software, and more.
First-class support
If you're in it for the long haul, your software provider should be too. Look for expert support from people who understand your business challenges and are prepared to help you grow, both through a continual evolution of their platform and through personalised support services when you need them.
One-stop shop
Look for a solution that makes digital customer service part of a seamless, customer-focused strategy and provides all the functionality that is required to keep a digital customer service team running smoothly, regardless of how large or distributed the team might be.
Digital is a key battleground in the experience economy, with significant opportunities for those that delight. The platforms and different ways to engage customers in the digital world will increase in the years ahead, making your CX digital transformation critical to your ongoing success.
Throughout the constant transformation, X-data and O-data are key. Analysis of these data sets will help you understand how and why customers choose to engage with you allowing you to personalise and resolve issues as they arise. And after all, personalisation and speed are what great digital customer experience has and always will be about.