Resolve customer issues faster to reduce churn and increase customer loyalty
Gather customer data in real-time from live voice calls, chatbots, SMS, IVR and many more
Identify improvements with the biggest impact on the experience AND your bottom line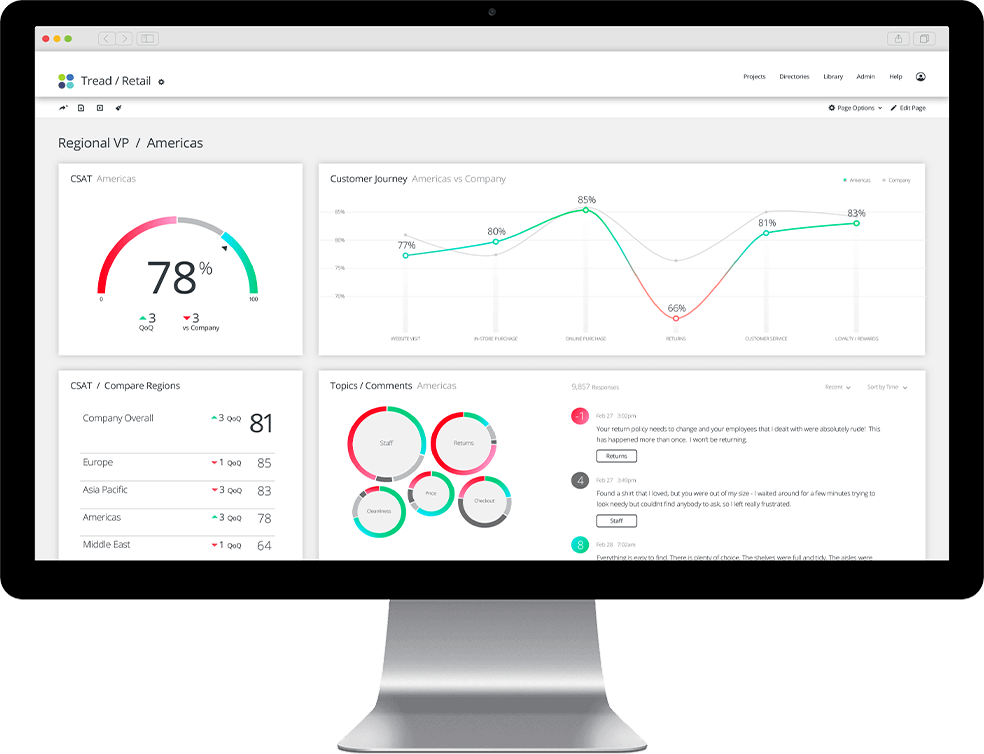 Empower agents with actionable insights
---
Customer experience data and operational data all in one platform. View everything, across all channels to identify gaps or trends as well as the actions they need to take to improve the experience AND impact your bottom line.
Drive actions that transform the organisation
Respond to customers quickly and deliver new, breakthrough experiences with tools that help you turn insights into actions.
From action planning tools and closed-loop ticketing to integrations with all your existing operational systems and software, such as Salesforce.com and JIRA, you'll be able to deliver actions to the right person in organisation and embed customer centricity throughout the organisation.
See all integrations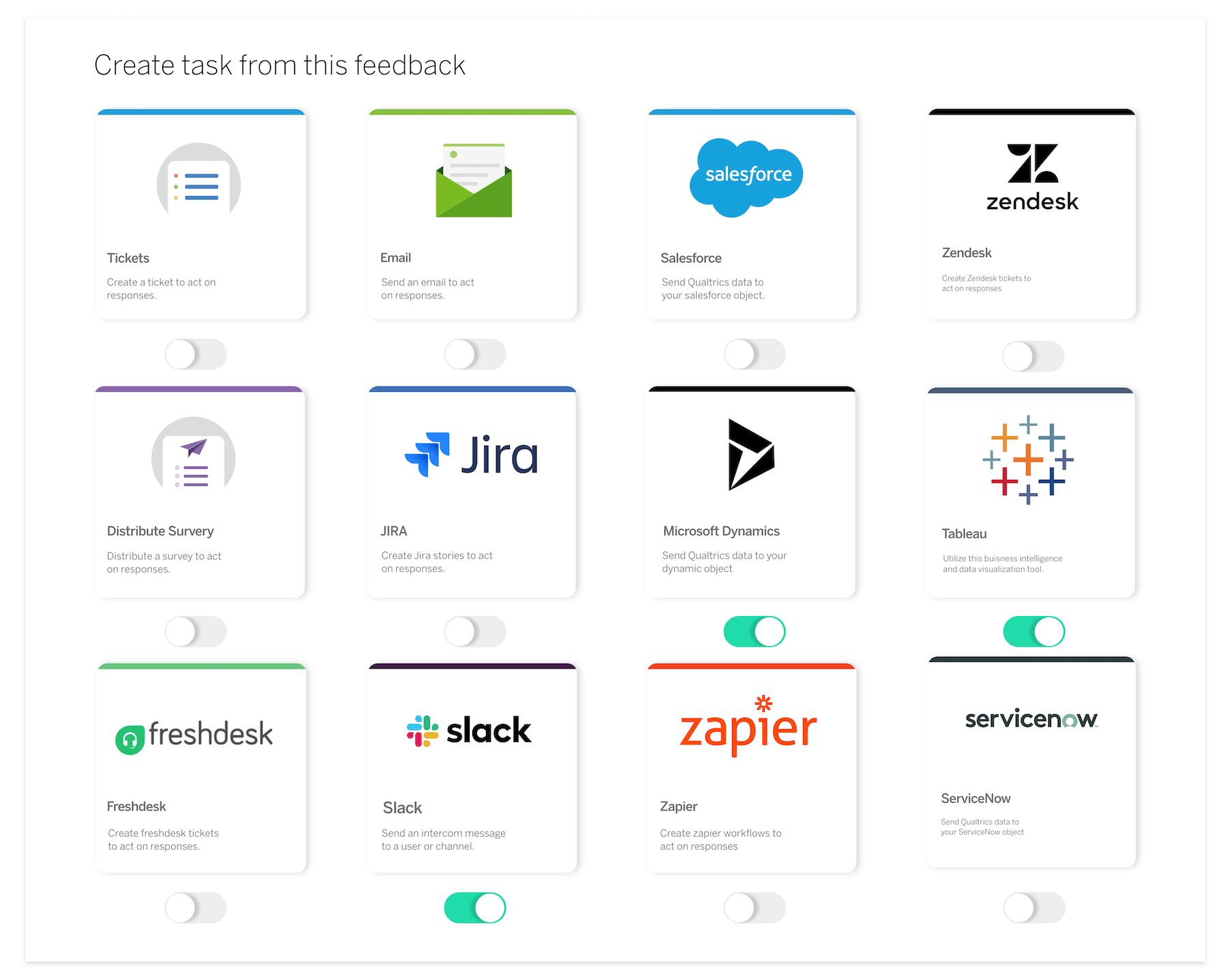 End-to-end view of every
moment that matters
---
See your entire customers' experience like you've never seen it before. With a holistic view of every touchpoint, including transactions, invitations, and feedback, Qualtrics makes it easy to seamlessly measure and connect insights across the entire lifecycle — so you can deliver personalised experiences that delight customers.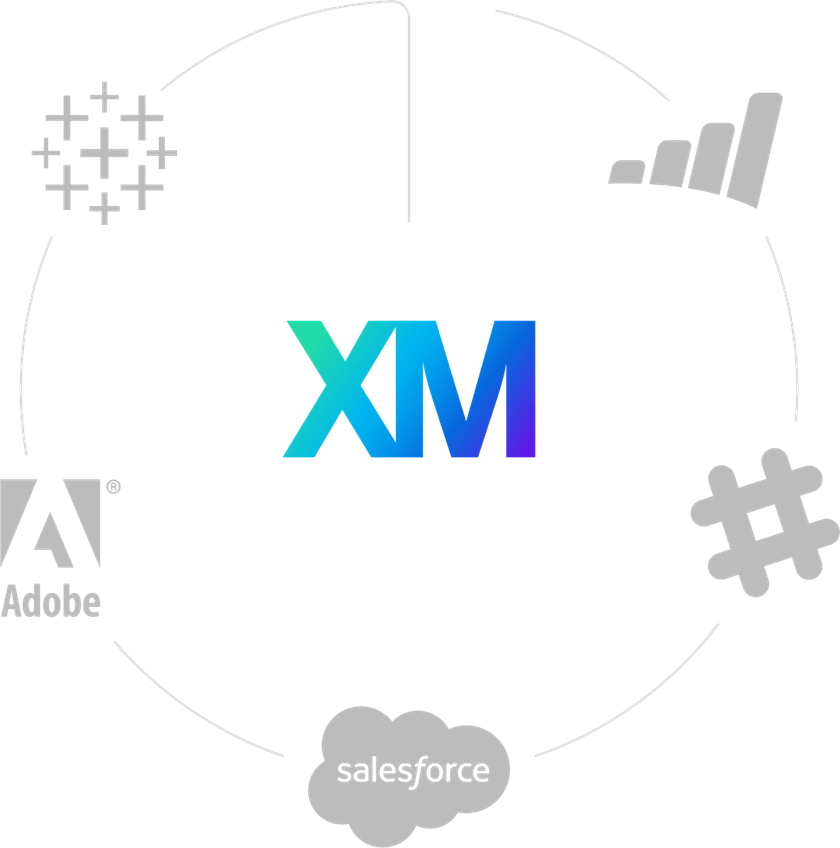 However you work, it just works
Seamlessly integrate your closed-loop follow up system with the tools and processes you're already using including Slack, Zendesk and many more.
Go from customer feedback to resolution in no time
---
Track every customer interaction across all your platforms
Automatic triggers let your agents take action at scale
Predict what customers will do next and reduce churn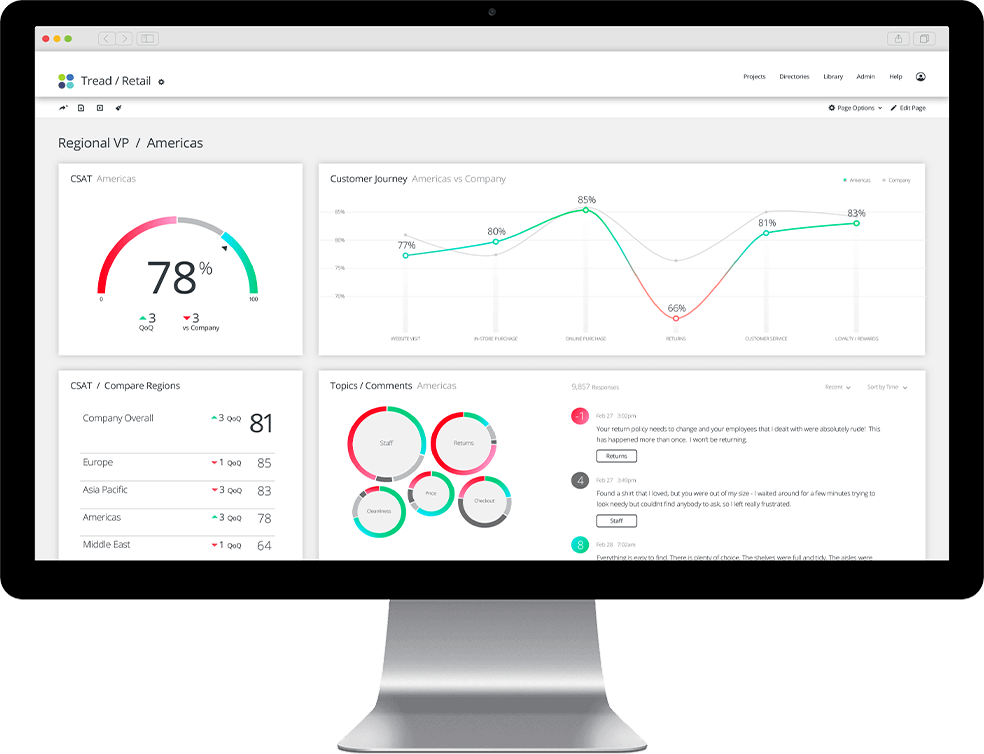 Endless customer service
use cases
---
Voice of the Customer
Capture the voice of the customer, using multiple channels, at every touch point of the customer journey.
Transactional & Relational NPS
With CSAT and Qualtrics Bain-Certified NPS questions, you can combine in-moment and long-term customer satisfaction feedback.
Employee Coaching
Uncover opportunities to coach your employees, based on customer feedback. Develop coaching plans designed to upskill your teams to deliver on customer expectations and help improve agent performance and reduce churn.
Contact Centre Analytics
Connect your O- and X-Data to optimise your contact centre operations and employee productivity.
Closed Loop Follow-up
Act on customer feedback quickly and turn detractors into promoters with a comprehensive, closed-loop solution for faster, more effective issue resolution.
Action Planning
Create action plans to turn insights into action to address the key drivers of customer satisfaction and agent productivity. Identify collaborators, task owners, set milestones, and track them all the way to completion.
Customer Retention
Improving customer retention is critical to your business. Qualtrics helps you predict individual customer behavior and take action before it is too late.
Voice Analytics
Turn every call into insights and track customer emotion, sentiment, and trending topics to get complete visibility on the customer experience.
Text Analytics
Often, the most actionable insights are hidden deep in open text responses, but reading all those comments is impossible at scale. Qualtrics Text iQ instantly analyses open text and presents the information using easy-to-understand visual dashboards.
Digital CX
Digital channels are a crucial part of your customer's experience. Qualtrics helps you measure and optimise every touchpoint across every digital platform.
Customised automatic alerts
Deliver alerts on your phone, in your inbox, or third party tools like Slack, ZenDesk and many more. Notify the right people on their based on their roles and department with AI-based smart routing.