DIGITAL EXPERIENCE MANAGEMENT
Create best-in-class experiences for your online customers
---
From website UX performance to reading the room on social media, get the tools to measure, connect and act on your digital CX performance data – all on a single user-friendly platform.
Increase site or app usability using real customer experiences

Get a birds-eye view of your customer journeys across every channel and touchpoint 

Create and run digital feedback surveys, targeted online promotions, and visitor satisfaction surveys in minutes

Easily turn complex user feedback into clear and actionable conclusions, even at scale
Looking for digital customer experience software that goes above and beyond the rest? Book your free demo.
Trusted by over 11,000 brands and 99 of the top 100 business schools
World-class digital experiences do 3 things:
---
CREATE PERSONALISED INTERACTIONS WITH DIGITAL CUSTOMERS
Start conversations with customers on the device that suits them, with web, mobile, in-app, chatbot and many more feedback methods. It means you get a complete view of every touchpoint and channel – all on a single platform.
PREDICT CUSTOMER BEHAVIOUR ONLINE
Get ahead of the game with predictive modelling, powered by iQ. By combining feedback with operational data such as your web analytics (Google Analytics, Adobe Analytics), iQ allows you to make predictions to anticipate issues and prioritise action that will have the biggest impact.
EMBED CX THROUGHOUT THE ORGANISATION
Share digital insights in real-time with the right people so everyone in the organisation can take action to improve the experience. Qualtrics embeds seamlessly into the tools and processes your teams are already using, making CX an integral part of their day-to-day.
Control the in-app experience
Quickly and easily build branded customer feedback experiences that originate directly from your own mobile app. The Qualtrics mobile in-app SDK is available for iOS and Android platforms and comes with a designer portal that gives you complete control over the in-app experience. All your feedback flows into the Qualtrics Experience Management (XM) Platform alongside your website and offline data, so you get one view of every channel.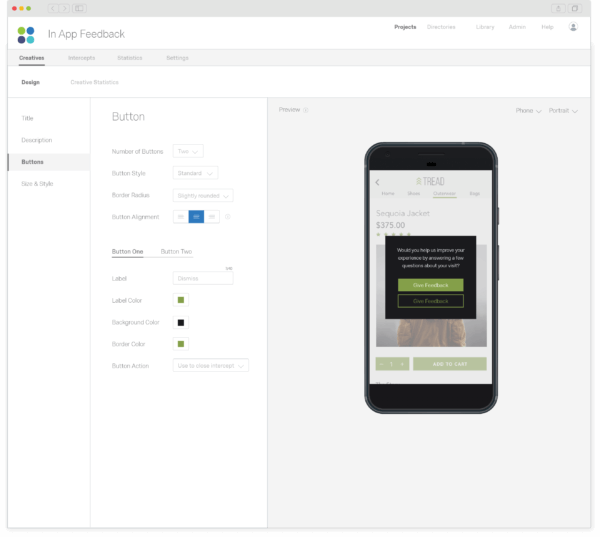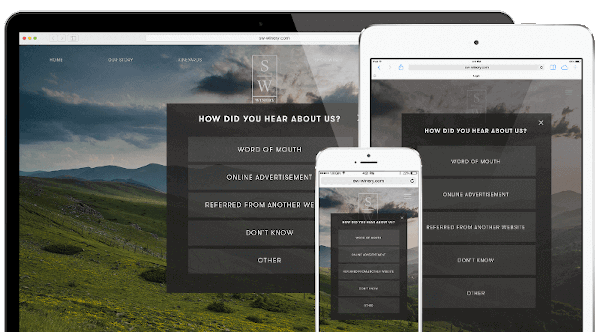 Target the right customers with the right message
Customise your message with 20+ different targeting variables from geolocation to customer segments and site behaviour. It means you can offer customised promotions to drive conversion and gather the right feedback from the right audiences at every stage in the online journey. There's no coding or IT support required – just set your variables, upload your creative and start personalising your digital experience.
Best-in-class straight out of the box
Build a world-class CX program on the most powerful customer experience platform with out of the box expertise that puts you on the front foot from day 1. Certified XM Solutions, customised for your industry, deliver pre-built CX programs, with expert content, workflow, and automation built directly into the Qualtrics platform. It includes relational, transactional and full journey customer experience programs, making it faster and easier to get up and running with an expert-designed program.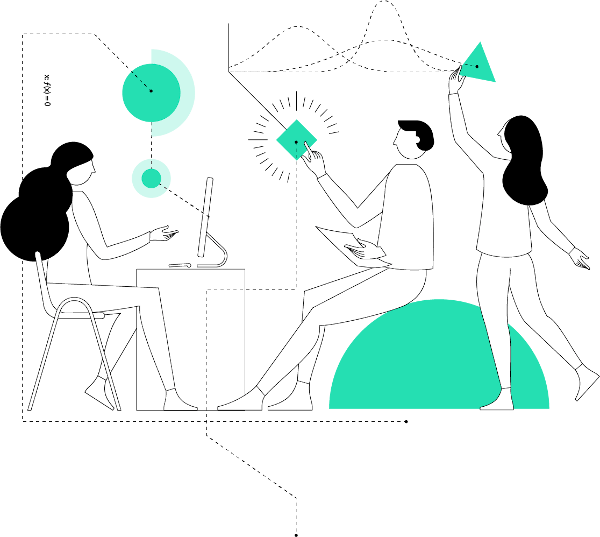 Top rated digital customer experience software
---