NET PROMOTER SCORE (NPS) SURVEY SOFTWARE
Measure, analyse and improve NPS across your organisation
---
Knowing your NPS score is a basic business requirement, but that's just the start – it's what you do with it that counts. Qualtrics NPS software goes beyond just measuring the metric, giving you insights and actions to keep building your best-ever customer experience.
Track NPS for every aspect of your business, then centralise results and go deep with brand-wide analysis
Segment and profile your audience using NPS combined with other CX data
Connect NPS with other metrics to get a 360-degree view of the customer experience
Measure and improve over time with an ongoing program of insight and action
Ready to change the way you look at customer feedback? Request a free demo now.
Trusted by over 11,000 brands and 99 of the top 100 business schools
Drive your CX program with NPS® tracking and optimisation
---
MEASURE NPS® AT EVERY TOUCH-POINT
Move beyond legacy feedback collection and start conversations with customers wherever they are through apps, websites, email, SMS, chat bots and many more.
AI POWERED MACHINE LEARNING
Identify at-risk customers using churn data and experience data to step in and improve the experience with prediction modelling powered by Qualtrics Predict iQ.
EMBED CX THROUGHOUT YOUR ORGANISATION
Activate your organisation by embedding CX into your employees' daily routines and the tools and processes they already use. No matter their role or location, everyone can effectively interact with and take action on customer insights.
One NPS® survey across all channels
Improve your response rates by engaging customers on the devices and platforms they are using. With NPS® on Qualtrics Customer Experience™ you can collect customer feedback through:
Email
Chatbots and messaging apps
Text or SMS
Mobile
Native apps
Offline surveys
And more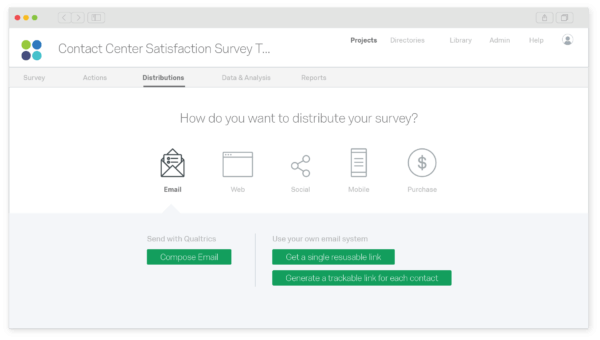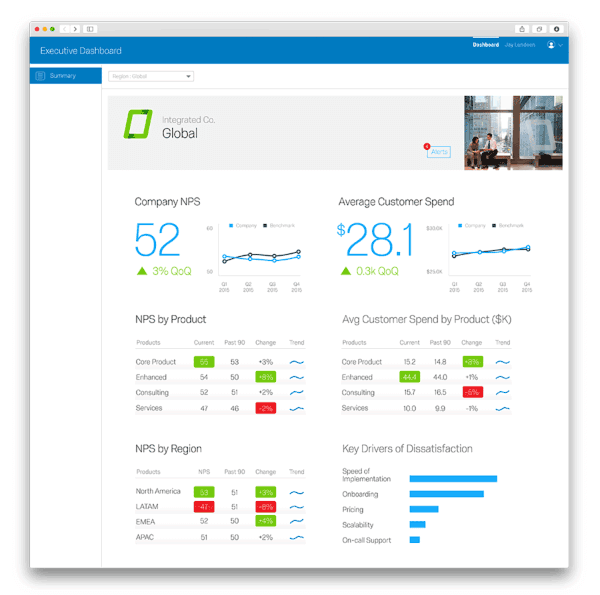 Powerful role-based dashboards and reporting
Get the right information to the right people in the organisation with role-specific, flexible dashboards and pre-configured reports. It means you get the right information, to the right people in real time so they can act quickly to improve the customer experience.
Use NPS® data to predict and prevent customers from leaving
Use your NPS® data to make powerful predictions about customer behaviour, such as whether they're at risk of churn. With Qualtrics Predict iQ, you can bring together NPS® with your operational data, such as spend or repeat visits, to predict behaviour and its potential outcome on your core operational metrics so you can step in when your customers need it most.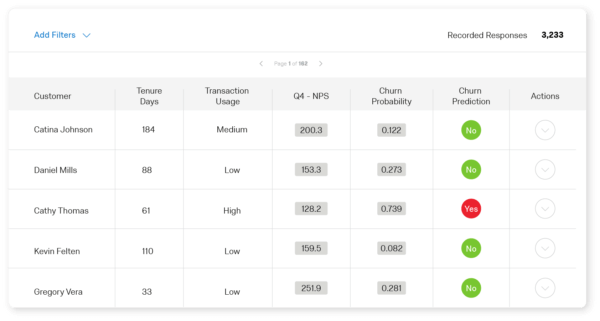 Top rated net promoter score (NPS) software
---
Qualtrics headquarters
10 York Road, Waterloo, London
SE1 7ND, England