Brand Experience Software
Turn your brand into an icon. Get a complete view of the metrics that matter most to your brand with everything from brand awareness and competitor benchmarking to ad testing — all on the world's first Experience Management Platform™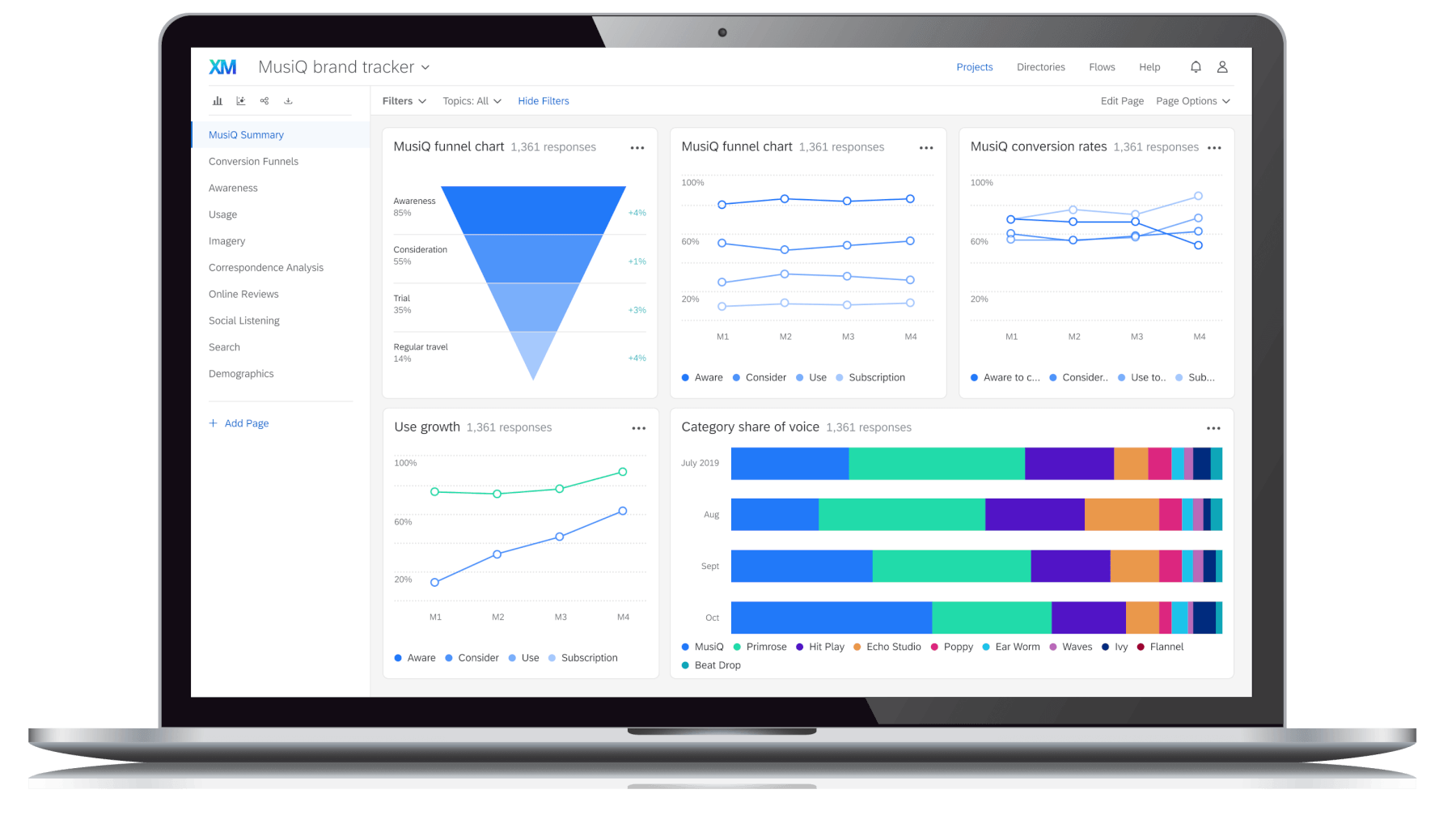 Grow your brand with unparalleled insights. Request a demo today.
13,000 brands and 99 of the top 100 business schools use Qualtrics
---
A holistic picture of your brand on one platform
Capture and act on real-time feedback from every touchpoint – from advertising and social media through to customer experience. Integrate your brand, customer, and employee experience data with operational data from across the business to find out what's really driving your results.
Capitalise on fast-emerging trends
Quickly understand what your brand's next moves should be with advanced analytics and intelligence, built directly into the platform. Get to faster, better decisions with real-time data delivered in dynamically updated dashboards. Share insights across the organisation with powerful visualisations.
Act for maximum business impact
Demonstrate the real business value of your brand, uncover what strengthens it – and then act to drive increased loyalty and market share.
A/B TESTING & EXPERIMENTS
Go from "we think" to "we know" and make data-informed decisions by A/B testing across every segment. Test questions, products, experiences, or features in order to truly understand the effect of change.
AI POWERED MACHINE LEARNING
With our new predictive intelligence engine you can analyse open text to identify key themes and emerging issues or automatically correlate your data to find drivers of satisfaction with a single click.
COMPETITIVE BENCHMARKING
Put everything into perspective by gaining an understanding of where you stand in relation to your competitors. Capitalise on key business differentiators and identify gaps in products and services.
Top rated brand experience software
---