ON-DEMAND WEBINAR
Why employee listening
is now a top investment
for technology leaders
---
Organizations and their workforces have experienced unprecedented change in the workplace – remote and hybrid work models, increased health and safety precautions, and rapid adoption of new technologies and services to stay productive through change. In many ways, the employee technology experience has become the employee experience.

Yet, while 200+ CIOs increased investments in employee listening, only 7% of employees say their organization takes action well on their feedback.

In this session, experts from Qualtrics and PwC will dive into the science behind measuring and understanding employee technology experiences – and how building a holistic listening program centered on driving action puts technology leaders in one of the best positions to close that gap, while also improving impact on the bottom line.

Join us to learn:
Why it's more critical than ever to put the employee voice at the center of portfolio management and consolidation decisions to unlock new budgets
The importance of having accessible technology systems and feedback loops in place to correct systemic inequities at scale and support an inclusive culture
How linking technology sentiment with business requirements helps prioritize the most impactful projects to drive employee engagement, motivation and productivity
By registering for this webinar you agree to allow Qualtrics to share and process your personal data for purposes of follow-up with regard to the content of this webinar, including the event partner PwC, in accordance with our Privacy Statement.
Featuring
---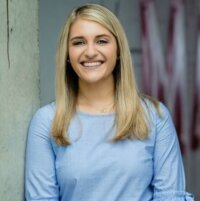 Lauren Rice
Principal Consultant, Employee Experience
Qualtrics
Lauren has been supporting clients in designing and scaling employee experience programs. Prior to Qualtrics, Lauren was part of Johnson & Johnson's HR Workforce Analytics team where she helped lead J&J's employee survey program. Lauren earned her Ph.D. in Industrial-Organizational Psychology from the University of Georgia, and holds a B.S. in Psychology from High Point University.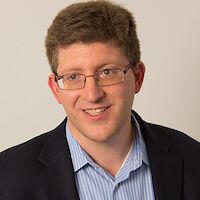 Matt Egol
Partner, Advisory Services
PwC
Matt is a partner in PwC's Advisory business with more than 25 years consulting experience working with clients across industries. He specializes in helping clients build stronger capabilities for experience management and enterprise agility, helping support digital strategy, culture-led change, and human-centered design across the enterprise.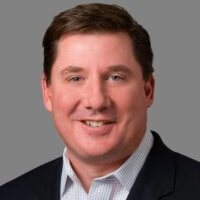 Mike McCarron
Partner, Technology Strategy
PwC
Mike joined PwC as a partner in its Advisory Group focused on A&A and Consumer Markets. Prior to joining PwC, Mike was a partner at Bain Capital working with both the Advisory Company as well as across its portfolio of companies to drive technology solutions.

More than 13,000 brands and 99 of the top 100
business schools use Qualtrics.
---