How
Goldman Sachs

delivers life-changing employee experiences
Goldman Sachs Achieved
4x
new benefits
introduced
Standout benefits
package for industry
Deeper
understanding of
manager effectiveness
Goldman Sachs' Winning Strategy
Optimize employee benefits
When Goldman Sachs asked employees what benefits they valued most, they were surprised to learn that it isn't all about compensation like it used to be. A conjoint study on EmployeeXM, revealed that people wanted more support for their life outside of work. This led to the launch of 4 new benefits:
Paid 4 week family care leave
Enhanced parenting leave, lauded in the press as "the most generous parental leave policy on Wall Street"
Stipends for adoption
Financial help for fertility treatments and surrogacy
Improve manager effectiveness
Goldman Sachs knows managers have a big role to play in employee engagement. As such, they used EmployeeXM to conduct a driver analysis to gain a deeper understanding of which management traits and behaviors make the biggest difference in employees' overall experience at work. They quickly identified areas to focus on to drive the most impact and worked on improving leadership training.
"We're using Qualtrics to create an incredible employee experience. If we were just basing our decision-making on benchmarking and anecdotal feedback, we wouldn't have got it right."
David Landman
Global Head of Talent Assessment
The world's best brands trust Qualtrics
to power their employee experience programs
---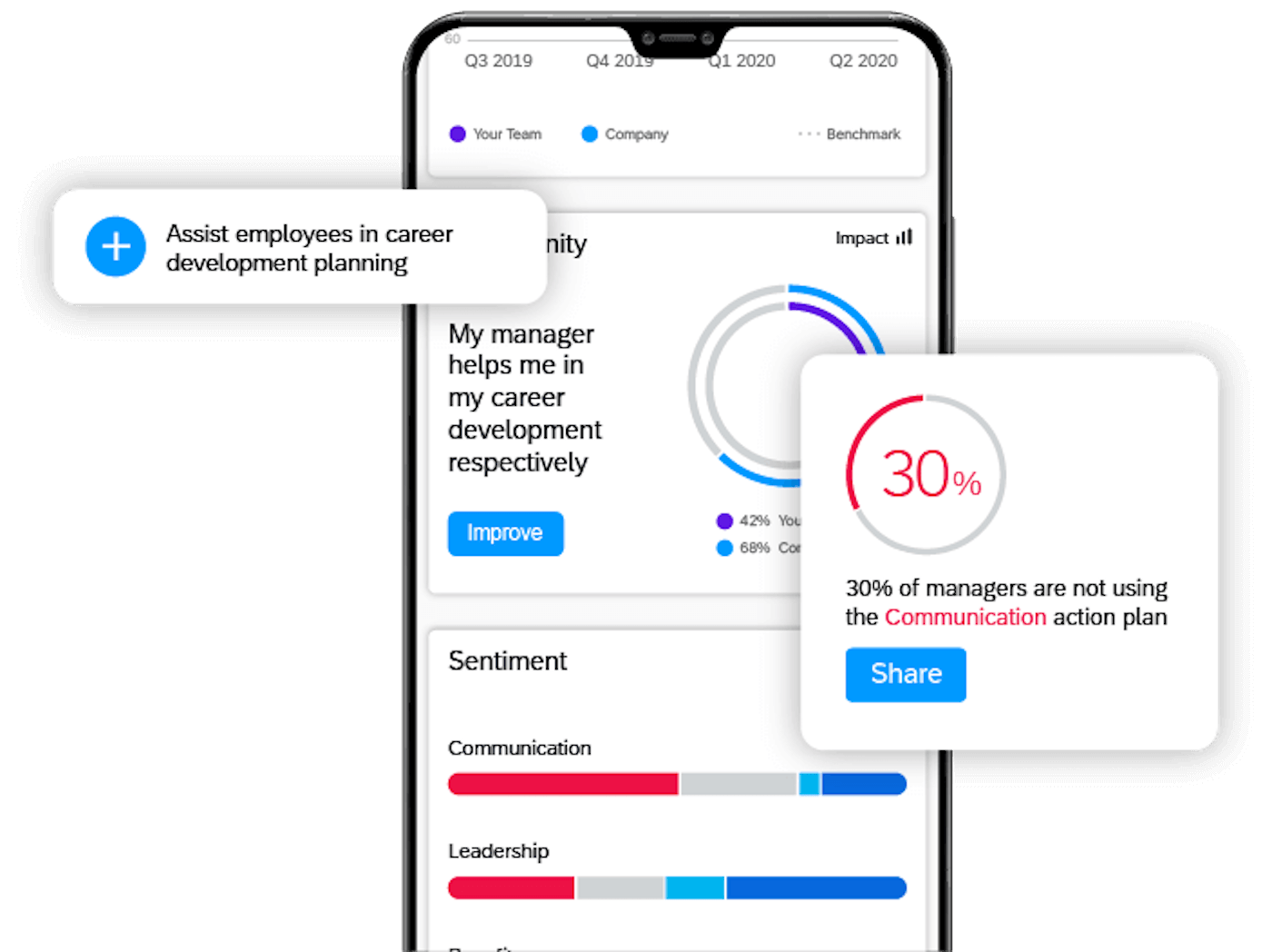 Automatic, actionable employee engagement software
Identify what matters most to your people in real-time by collecting employee feedback when and how it suits them.
Empower every team to attract, develop, and retain top talent with our scalable software that automatically shares actionable insights with
the right people.
Drive impact with powerful analytics tools that show you exactly where to focus on to improve employee engagement and productivity.
Rated best-in-class employee experience management
The heavy lifting done for you
Automate your employee experience program with integrations into your HRIS system. Just set your conditions or employee milestones and employees will automatically receive a request for feedback at the time that's right for them. It means you can capture open, honest feedback with no additional resources, so your team can focus on turning employee feedback into improvements.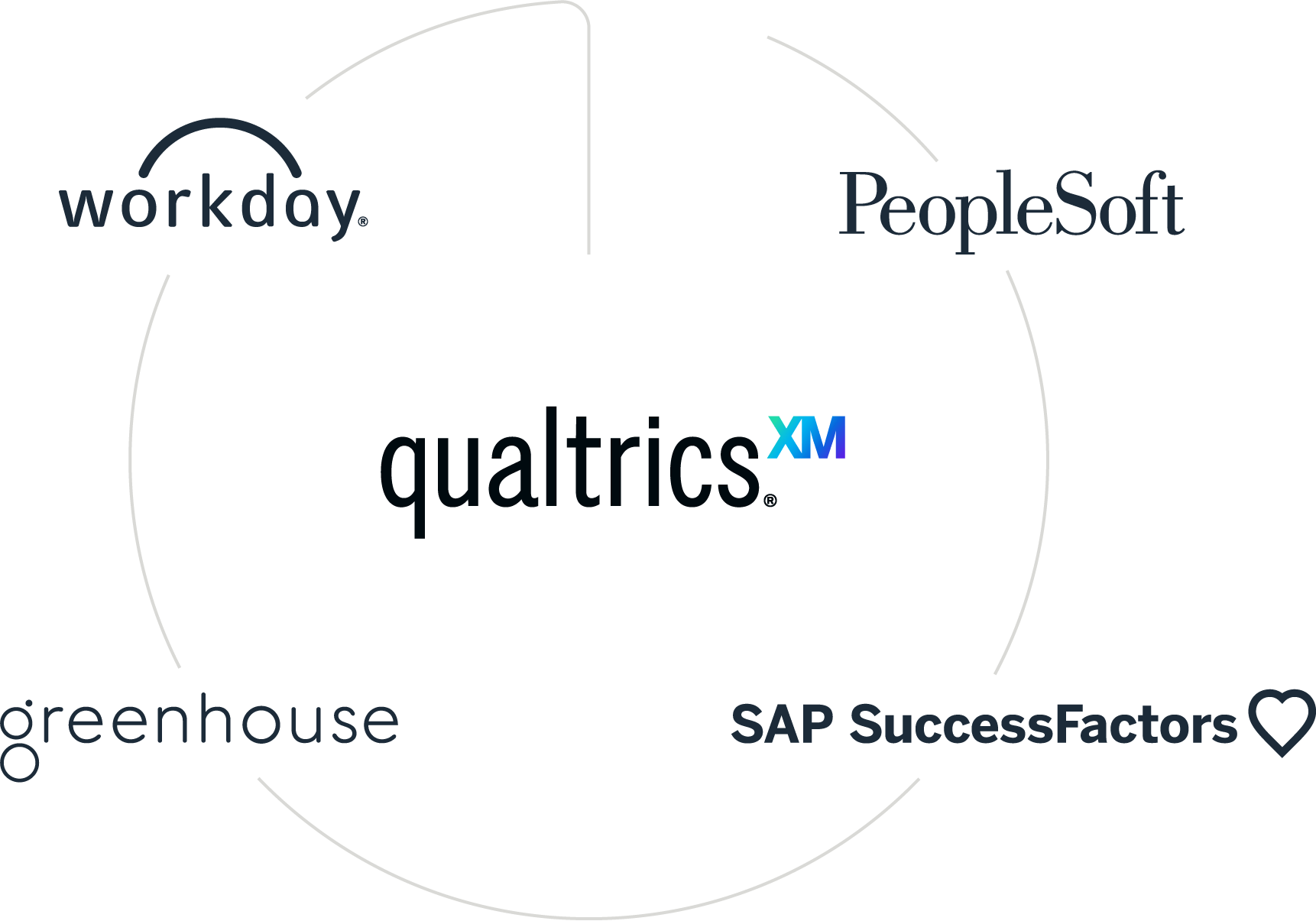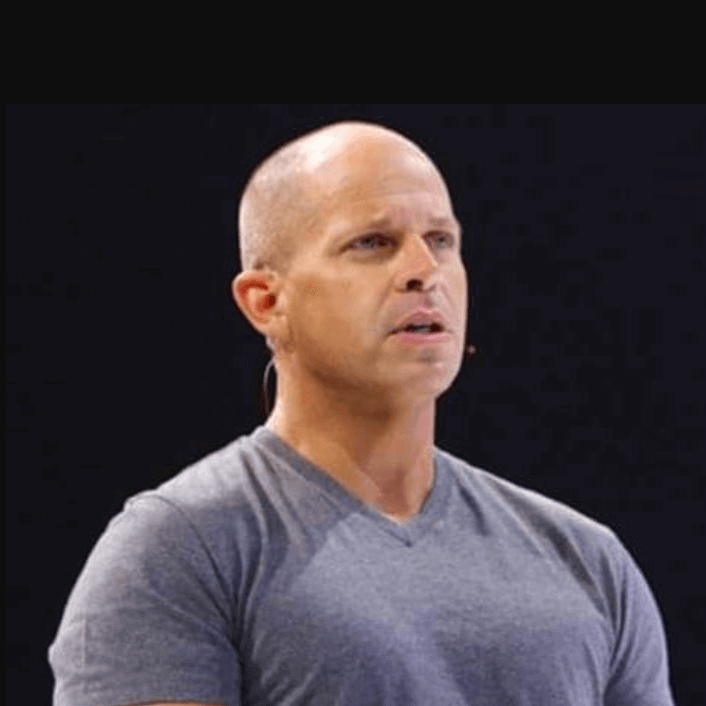 Brad Anderson
President of Product & Services,
Qualtrics
Now more than ever, leaders need solutions that provide continuous, updated views of what their most important constituents are thinking,
feeling and saying about their digital
workplace experience.