Make it easy for everyone to get a vaccine
Design and improve your vaccine rollout with your community needs in mind.
Get everyone vaccinated. Build trust at every touchpoint.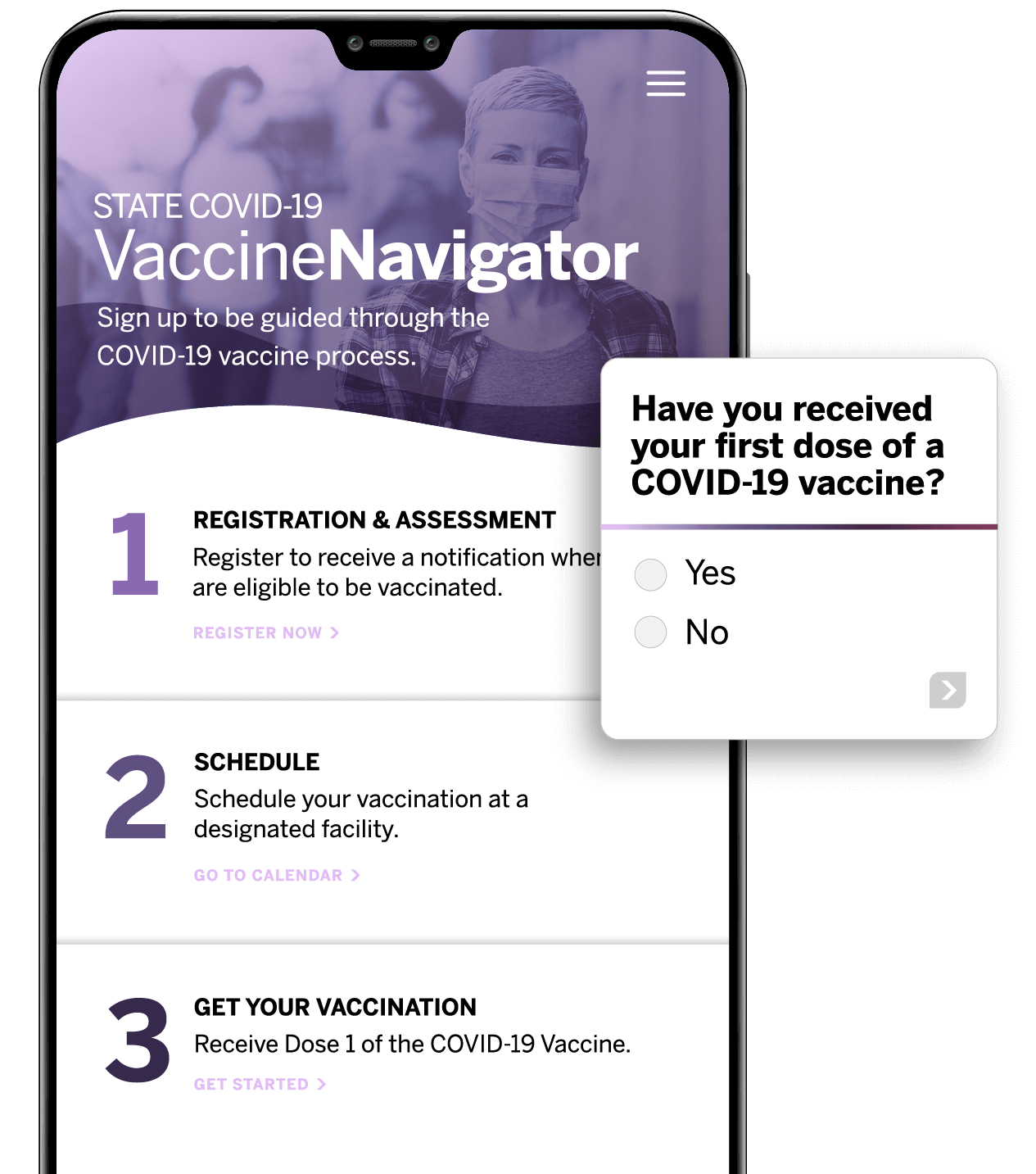 Over 350 states and communities use Qualtrics
Put residents at the center of your vaccine rollout
---
POPULATION REGISTRATION
Register and assess population needs to prioritize based on local and federal guidelines. Automatically route to scheduling when inventory is available.
AUTOMATIC SCHEDULING
Reduce missed appointments with automated reminders and notifications. Bring your own scheduling solution or use our trusted partners.
INCLUSIVE BY DESIGN
Serve at-risk communities, individuals with limited access to technology, and multilingual populations with personalized messaging across multiple outreach methods.
IDENTIFY PAIN POINTS
Measure and monitor the end-to-end experience and identify friction points in the administration process.
MONITOR EXPERIENCE
Connect enrollment and administration data easily with frontline tools to track the vaccination experience, collect data on adverse reactions, and update digital proof records automatically.
INCREASE PUBLIC AWARENESS
Understand resident trust to create effective public awareness campaigns and increase
immunization rates.
Build trust with
your community at
every touchpoint
---
Gauge resident perception and sentiment by demographic groups, including marginalized communities. You'll be able to align those insights with strategy and policy, and quickly address concerns to deliver a better experience. These insights will help your people understand residents intent to take the vaccine, and the key drivers and barriers.
Accessible for your community
---
Make it easier for everyone, regardless of age or technical ability, to navigate the vaccine process. Streamline every step from outreach to assessment, scheduling, record keeping and follow-up.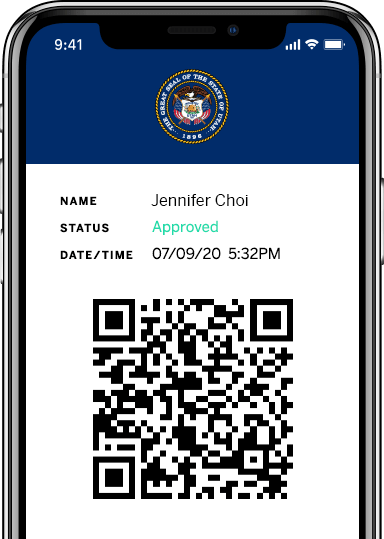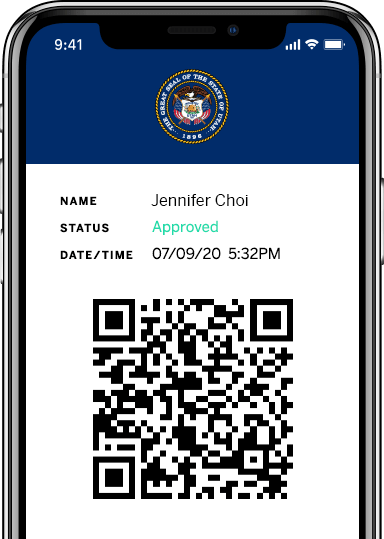 Take action on real-time vaccination data
---
Actionable dashboards provide government officials real-time experience analytics and
dashboards for monitoring, decision-making, and provider accountability.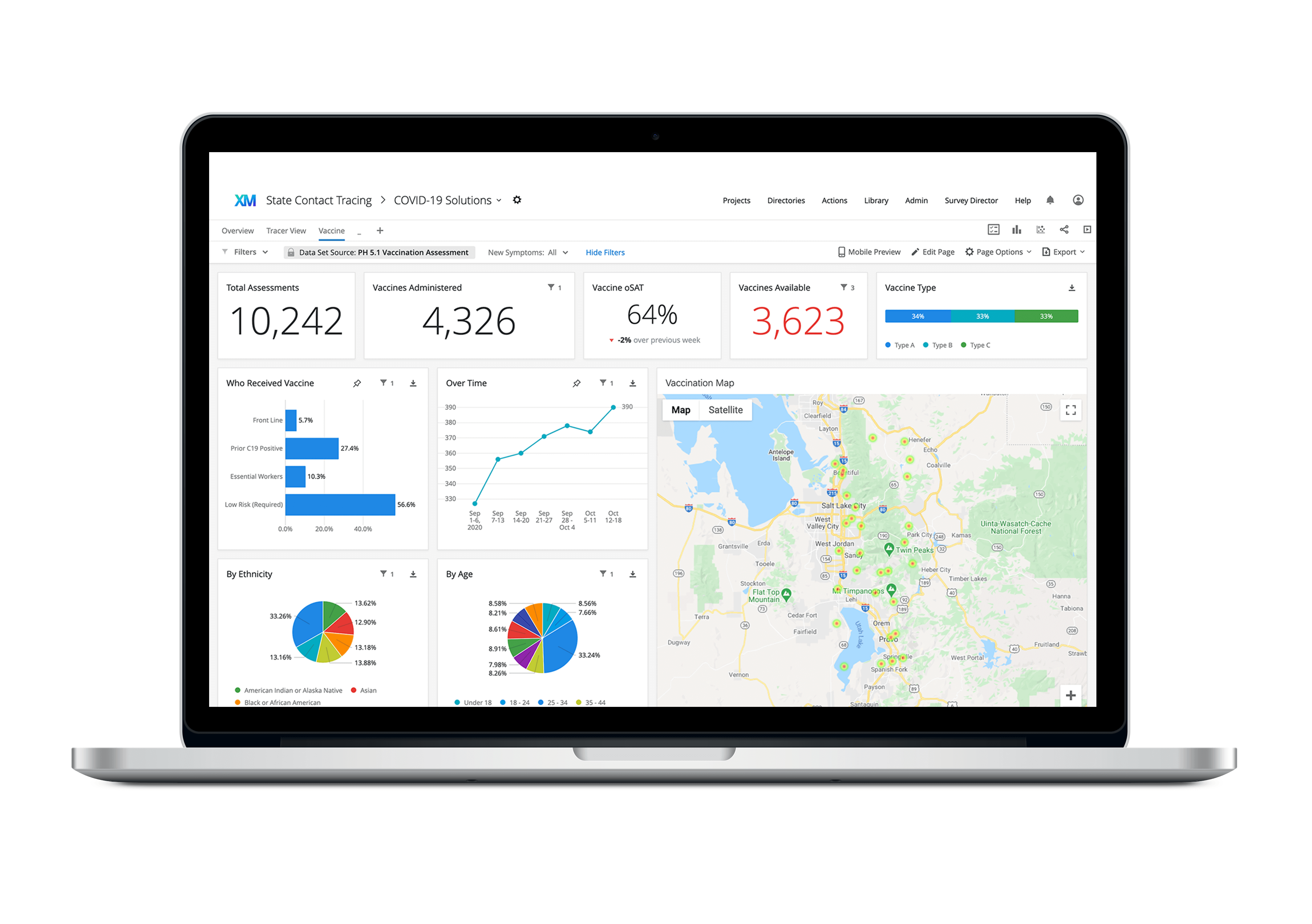 Secure, trusted platform with proven scale
for public sector needs
The Qualtrics XM Platform is ISO 27001 and FedRamp compliant. It's also HITRUST certified, which means its technology platform provides customers the tools they need to manage
HIPAA compliance
Trusted choice of all cabinet-level federal agencies and 350 state and local governments for sensitive public sector needs
Automatically update state and federal health information systems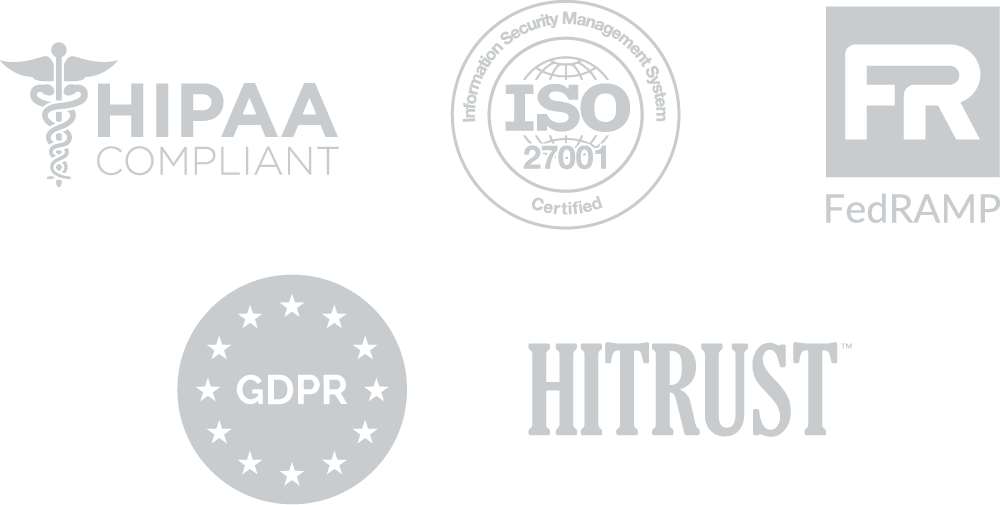 We have done several COVID19 projects, but this is by far the largest and most sophisticated effort. It has increased our capacity to monitor very large numbers of cases and contacts, and continue to do the best public health to contain the spread of the virus.
Marcia Mansaray / Deputy Director, Ottawa County Public Health
State of Michigan
Our Qualtrics CX and EX solutions are the only way we can systematically reach out to all our staff and residents and know how they are doing. It's allowed us to remain agile and make adjustments to our response and get real-time feedback.
Matt Broffman / Director of Innovation
City of Orlando
Get started with your personalized demo