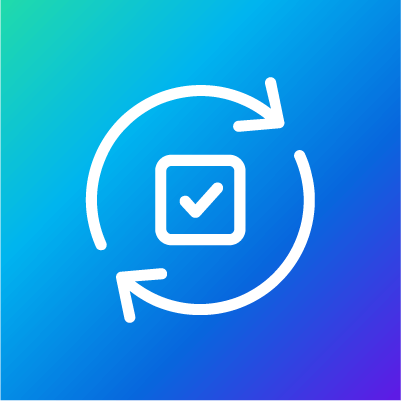 Survey Template
Customer Satisfaction Survey
Evaluate how satisfied your customers are with your company, including the products and services you provide and how they are treated when they buy from you.
Core Experience
Customer Experience
High levels of customer satisfaction (with positive experiences) are strong predictors of customer retention, customer loyalty, and product repurchase. Good experiences can also drive new business – there's a good reason word-of-mouth is often called the most powerful form of marketing.
The reverse is true too. Negative experiences will result in poor customer relationships and active detractors of your business.
A good CX program is centered around creating positive, memorable customer experiences as you deliver your product or service, so it's crucial to have an ear open to customer feedback at all times. That way you can maintain consistently high standards and address any issues before they develop into serious problems.
Collecting first-hand feedback from your customers is the best way to make real, data-driven decisions. It also makes your customers feel heard and valued, which has a positive effect on their loyalty to your brand.
The hard part is knowing how to write your customer satisfaction survey questions. Depending on what customer metrics you intend to use, it will determine what type of survey questions you need to ask your customers. That's where this template can help.
Companies can:
Gauge how well they are meeting customer expectations.
Identify pain points of short-falls in customer service, fast.
Run a long-term program to assess how customer satisfaction changes over time.
Let customers know their experience is valued and their voice is being heard.
Outcomes Delivered
Easy to process qualitative and quantitative data about customer experiences.
The best chance of responses thanks to an expert-designed survey flow and user-friendly survey platform.
Early insights into customer satisfaction problems, allowing you to step in and correct the situation.
Category Tags
Three Easy Steps
Sign up for a free account
Select and customize the survey template
Distribute your survey and begin analyzing results
What You Get
Expert-built Survey
An expert-built survey template preloaded with the right questions to help you save time and get results faster.
Ph.D. designed methodology
Prebuilt logic and survey structure
Automated workflow
Access to Dozens of Templates
Creating a Qualtrics account instantly gives you access to 50+ survey templates that you can begin distributing right away.
We make it easy to do things like:
Solution Details
Languages
English
Category Tags
Not a Qualtrics XM Customer?
Qualtrics Experience Management Platform™ is used by the world's most iconic brands to
optimize the four core experiences of business.